Indice - Table of contents
New Stuff
[hide]
Photos of the Day
[hide]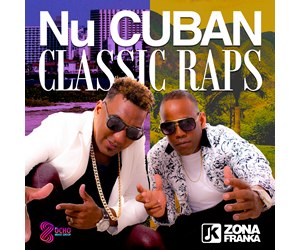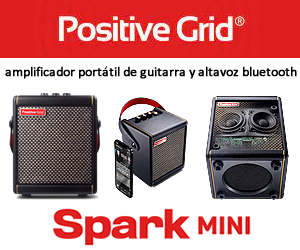 Tom Ehrlich - Monterey Jazz Festival 09 Page 2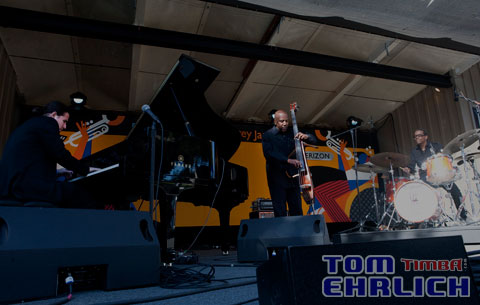 Alfredo Rodríguez piano, Nathan West bass and Francisco Mela drums

Alfredo Rodríguez
I had heard a lot about Alfredo and that he is managed and produced by the company run by legendary music icon Quincy Jones. I was anxious to see what all the buzz was about. Definitely was not disappointed. With all the great Cuban pianists playing today to compare with, Alfredo has a unique exciting, percussive and constant improvisary style. He can play the hell out of boleros as well and up tempo numbers and is constanly coming up with incredibly innovative musical passages. For me he was the highlight of the festival. This young man clearly has a bright future.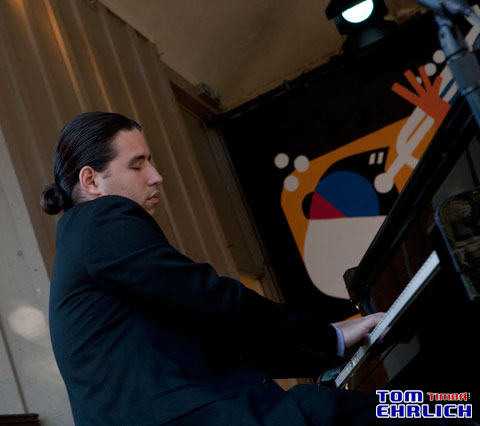 Alfredo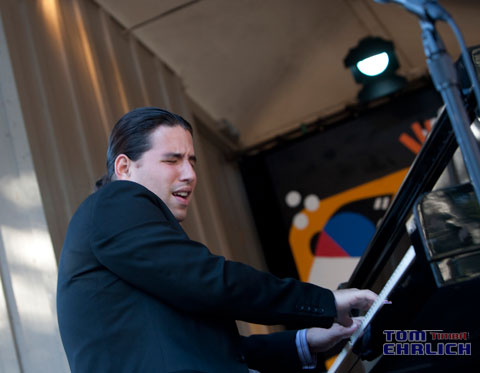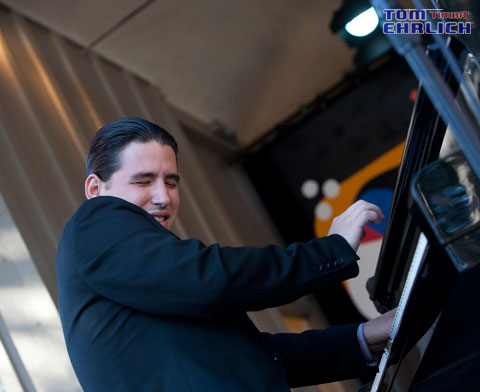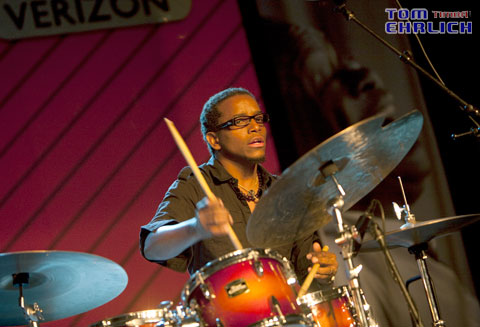 Francisco Mela
Francisco Mela is one of the best young drummers on the jazz scene. Born and trained in Cuba, he leads his own jazz group as well as plays with some of the best jazz musicians in the world including Joe Lovano and Kenny Baron. He excells at both clave based and straight ahead jazz rhythms.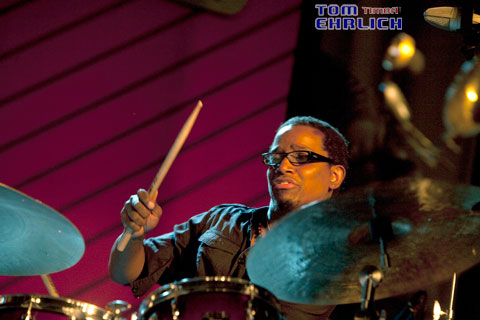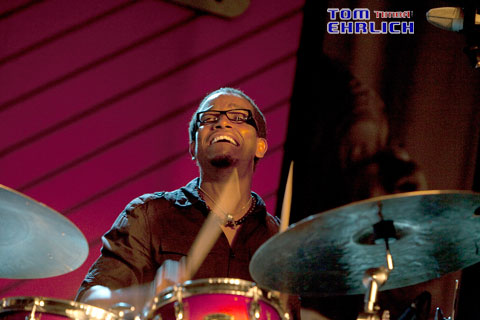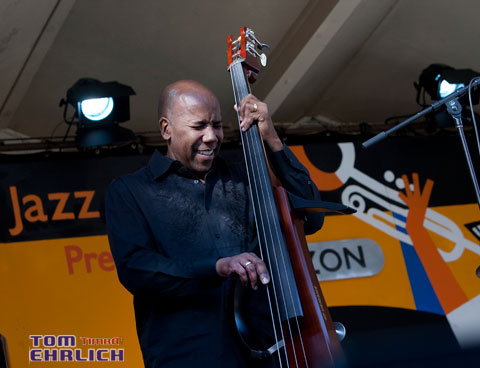 Nathan East
Nathan East is one of the most sought after bass players in jazz fusion and popular music today and performs with and records with some of the best jazz fusions groups in jazz including Bob James and Four Play as well as numerous rock (Phil Collins, Eric Clapton, Bob Dylan, etc.) and soul groups (Lionel Richie, Diana Ross, etc). He seemed at home with the sophisticated clave based rhythms that Cubanos Alfredo and Francisco played.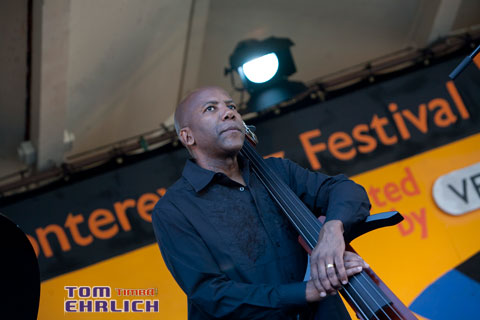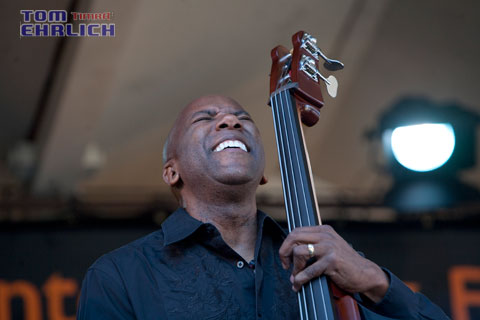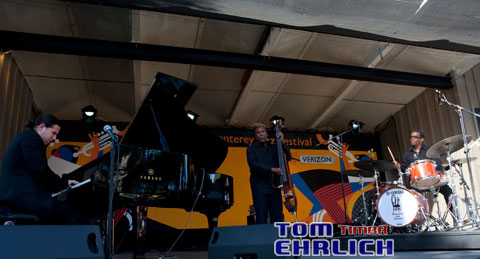 Monday, 24 December 2012, 01:42 AM