Indice - Table of contents
Lo Nuevo
[hide]
Fotos Del Día
[hide]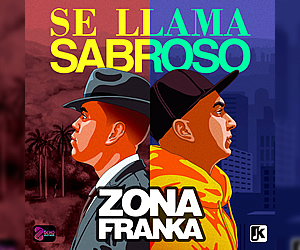 Tom Ehrlich - Monterey Jazz Festival 09 Page 6
Lizz Wright
Lizz Wright is one of the better up and coming jazz vocalists. I saw her perform a number of years ago when she was getting started and she really has really improved since then. Lizz composes many of the songs she performs. Originally from Georgia, now based in NYC she is a great peformer with a very emotionally expressive voice.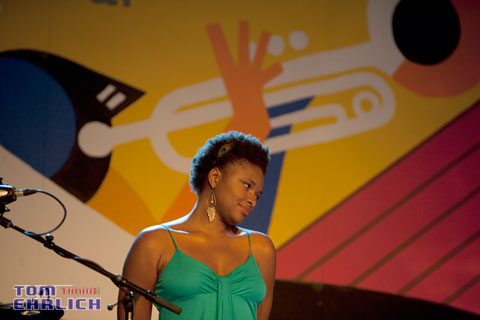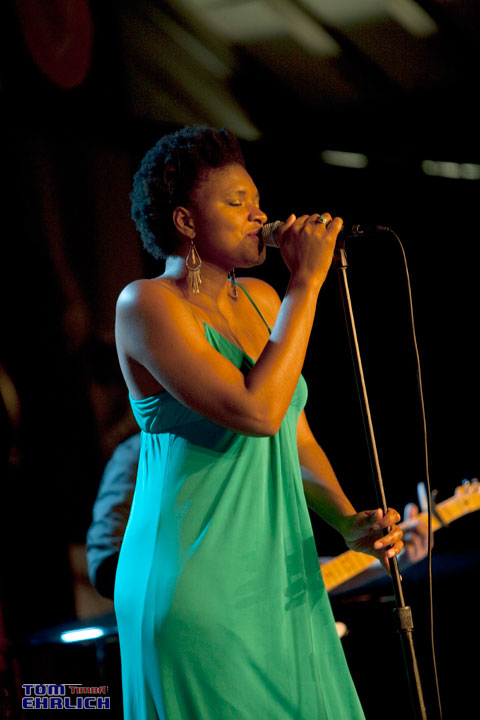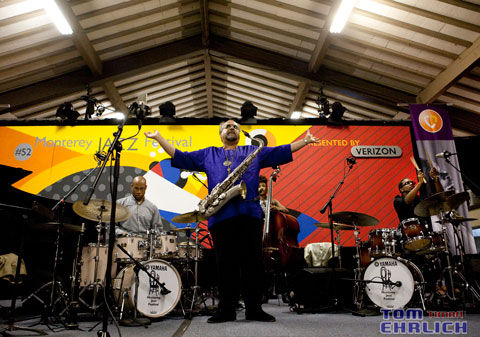 Joe Lovano sax, Otis Brown drums on left, Esperanza Spaulding bass and
Francisco Mela drums on right
Joe Lovano lead a group of young jazz lions called Us Five. Joe played with three different groups at the festival. Us Five includes James Weidman on piano, Otis Brown and Cuban Francisco Mela on drums and the young Phenom bassist and vocalist Esperanza Spaulding on bass.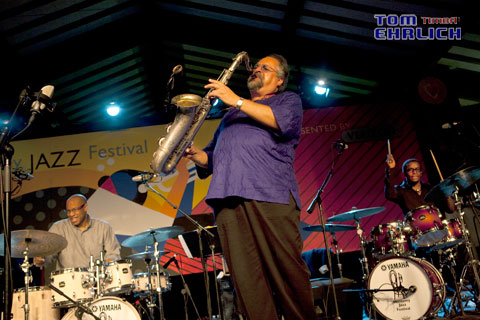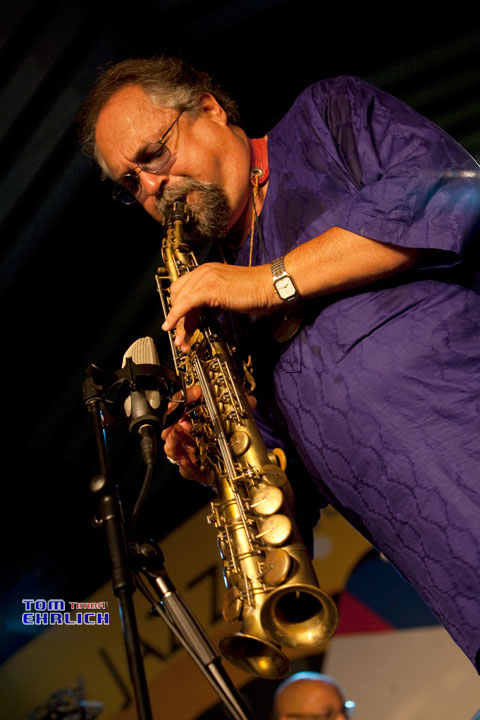 lunes, 24 diciembre 2012, 09:42 am