Indice - Table of contents
Lo Nuevo
[hide]
Fotos Del Día
[hide]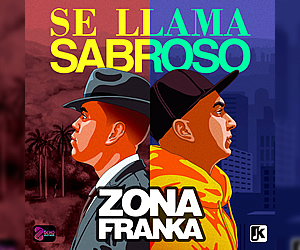 Tom Ehrlich - Monterey Jazz Festival 09 Page 5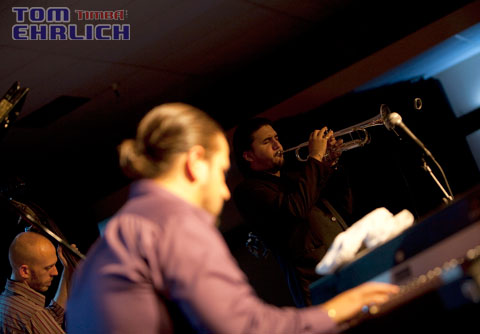 Robert Rodríguez piano, Michael Rodríguez trumpet and Matt Brewer bass
The Rodríguez Brothers Quartet from New York City lead by borthers Robert and Michael ae making a name for themselves with their own group as well as extensive work with many major jazz and Afro-Caribbean music groups. They played a great set of mostly original music. Part of the Rodríguez brothers' family is from Cuba.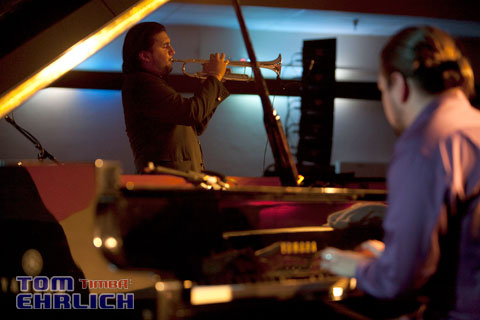 Michael trumpet and Robert piano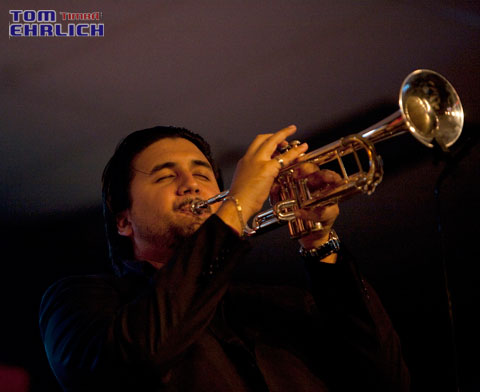 Michael Rodríguez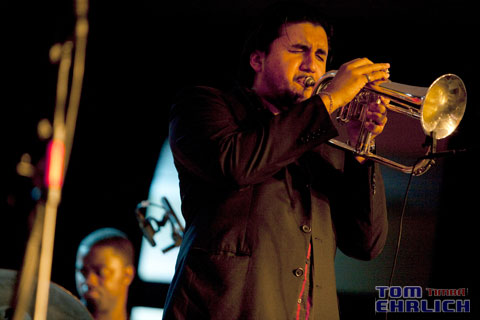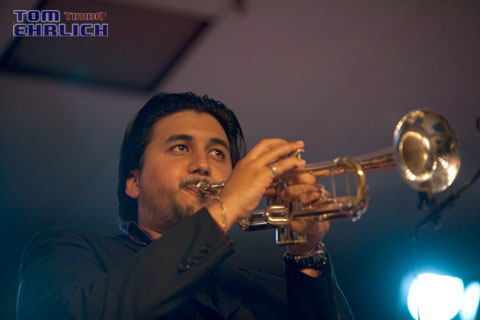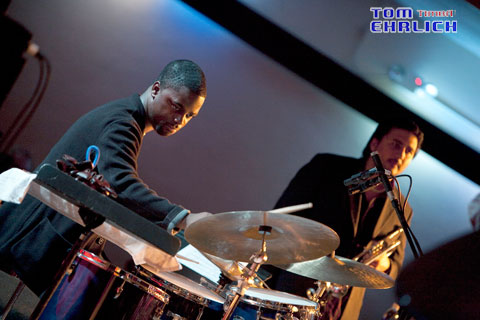 Marcus Gilmore drums and Michael Rodríguez in background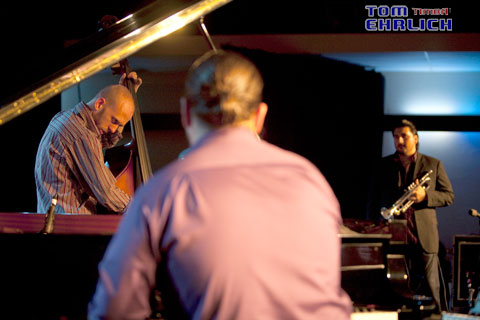 Matt Brewer bass, Michael trumpet, Robert piano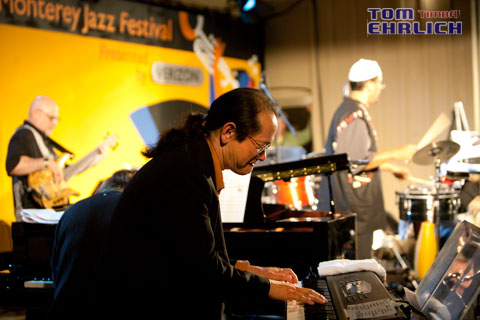 Murray Low piano, Dave Belove bass and John Santos timbales
These three Bay Area musicians were playing with Wayne Wallace's Rhythm and Rhyme big band, composed of many of the best Bay Area Afro-Caribbean musicians. They played a great set of original compositions, latin jazz standards and a latinized version of an Earth Wind and Fire song.
lunes, 24 diciembre 2012, 09:42 am