Peter Maiden - Hermán Olivera at Club Fox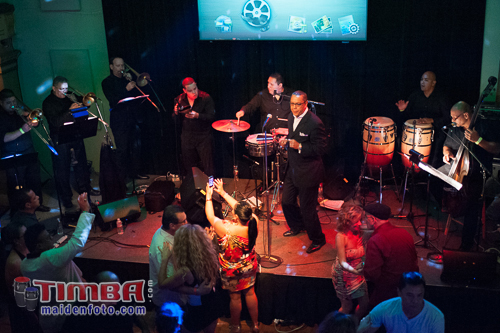 Club Fox in Redwood City, located next to the Fox Theater, was on fire Friday night August 15 when Hermán Olivera took the stage with Orquesta Taíno. Olivera has a new album out, "La Voz del Caribe," which was recorded with Venezuelan musicians. Taíno played Olivera's difficult charts with a solid groove. Percussion was tight and the three-trombone horn section did very well, with some solos reminiscent of Barry Rogers or Juan Pablo Torres.
Olivera achieved a milestone with the recording "La Voz del Caribe," the year's best album so far. He is probably waiting for an international tour to come together to play that material live, and instead Friday night played music he sang with Eddie Palmieri, songs which are now legendary; a piece from Conjunto Libre, where he was once led by Manny Oquendo; and some material I had never heard before, including music by Orquesta Taíno. I especially liked a version of "Pa' Bravo Yo," the anthem by Justo Betancourt.
Olivera's singing and stage presence has reached a level of mastery that should be respected as one of the great expressions of the tradition of the sonero. He is self-taught, comes from the Nuyoriquan barrio culture, and presents elegance in performance in every respect. Friday night's show was outstanding. The new recording showcases his incredible talent, and should be an album celebrated as a long-awaited triumph.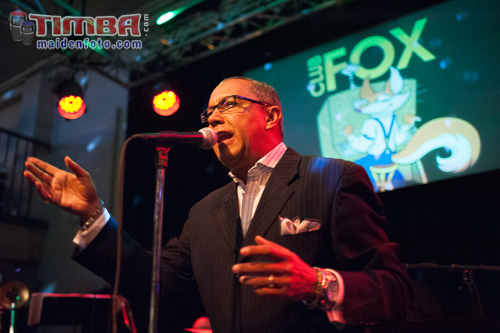 Monday, 18 August 2014, 02:07 PM