Indice - Table of contents
New Stuff
[hide]
Photos of the Day
[hide]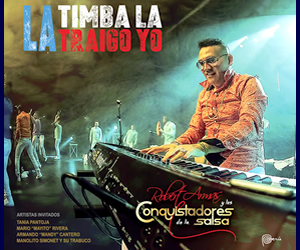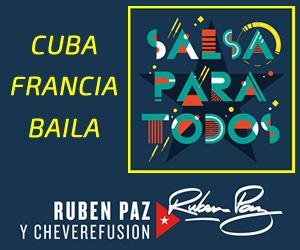 Discography - 1978 - Vol. V
| | | | | |
| --- | --- | --- | --- | --- |
| CA1714 | Con el chenche buchenche | R. Núñez | s-mt | LD3766 |
| CA1714 | Nena, así no se vale | Juan Crespo Maza | s-mt | LD3766 |
| CA1714 | Y tú qué has hecho | Eusebio Delfín | canc | LD3766 |
| CA1714 | Maritza | Victor Lores | s-mt | LD3766 |
| CA1714 | Tiene nivel | Frank Pérez | s-mt | LD3766 |
| | | | | |
| CA1715 | La Ritmo te está llamando | Tony Calá | s-mt | LD3766 |
| CA1715 | Juan Primito, dónde tú vas | Rolando Vergara | s-mt | LD3766 |
| CA1715 | Si no hay posibilidad me voy | Juan Crespo Maza | s-mt | LD3766 |
| CA1715 | Corazón | Eduardo Sánchez | canc | LD3766 |
| CA1715 | Una rosa de Francia | Rodrigo Prats | canc | LD3766 |
| . | NEXT TRACK NOT ON LP | . | . | . |
| CA1715 | Conga número seis | (on Historia de la Ritmo 1) | | LD3766 |
click here for our timba.com review with audio samples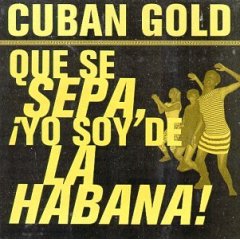 We haven't gotten to this album in Roots of Timba, but it's almost unbearably good, especially Con el chenche, Nena, así no se vale, Maritza, and La Ritmo te está llamando -- just to get started. Of these, you can find Con el chenche on Cuban Gold Vol. I, and the others on La Ritmo Oriental te está llamando. Two more important tracks, Tiene nivel and Juan Primito, are a provided by Historia de la Ritmo, Vol. II.
CA1844
Amor a mi tierra cubana
Orlando del Río
gj
LD3826
LD4080
CA2396
Cuidao con la percusión
Tony Calá
LD45 762
CA2396
Ay mujer
LD45 762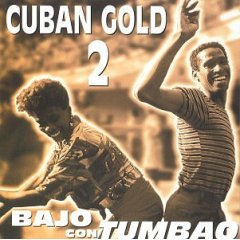 Cuidao con la percussion is one of Ritmo Oriental's greatest and most famous songs and can thankfully found on Cuban Gold 2. We've never heard the B-side, Ay mujer. We found the numbers "LD45 762" in Cristóbal's list. It might have been released during a period where 45s were made to be sold at some special festival that occurred in near the end of the decade, possibly Festival de los estudiantes y la juventud where Irakere recorded the live concert that became La colección, Vol. 4.
Amor a mi tierra cubana can be found on two different vinyl compilations.
Personnel Changes: Ritmo Oriental's peak lasted about 18 years, and during that time they had less personnel changes than any other major Cuban band. The most notable change was the addition of Tony Calá as their most prolifici singer and writer, but Tony had already been in the band playing violin for several years. It was only when Juan Crespo Maza was sidelined with a throat operation that Tony was drafted as a vocalist. The rest, as they say, is history.
Wednesday, 23 March 2011, 03:31 AM