Indice - Table of contents
Lo Nuevo
[hide]
Fotos Del Día
[hide]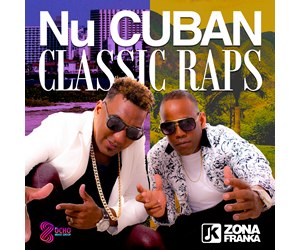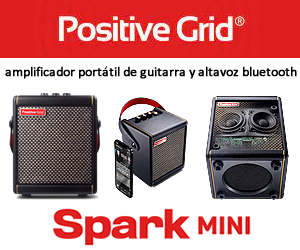 Discography - 2005-Se sigue comentando
2005 - Se sigue comentando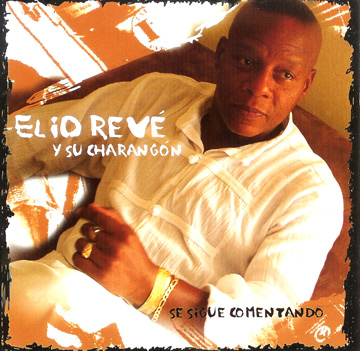 recorded: May 2004
Personnel:
Dagoberto Vázquez, Alexei Sánchez "El Nene", Roberto Morales
Elio Revé Jr. - piano
Roy Alain Sain - piano
Arnaldo Jiménez - bass, marímbula
Raúl Martínez - güiro
Jorge Bravo - timbal
Arián Chacón - congas
Fernando Revé - clave
Ulises Texidor - bongó
Eulises Benavides, Orlando Montaner- trombones
Jorge Luis Vila - tres
Se sigue comentando is considered by many timberos to be one of the best albums of the decade. It was recorded in 2004 and widely known to timba fans by the time it was finally officially released in 2005.
Ulises Texidor played bongó for Bamboleo from around 1996 to 1999. Arnaldo Jiménez, leader of Arnaldo y su Cosmopólita and later bassist for Los Van Van has played on many Envidia CDs and played with Paulito FG in the early 90s, recording Sofocándote.
The song Se sigue comentando is often listed as Uyuyui te veo, and was the subject of much controversy, with Michel Maza and Revé both performing and taking credit for it. Later, Michel joined forces with Revé briefly, but apparently never went into the studio with them.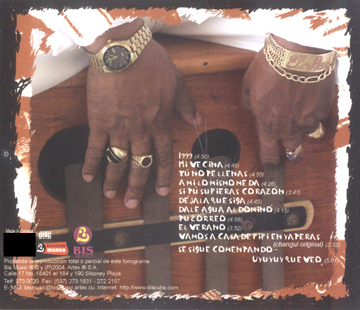 | | | | | | |
| --- | --- | --- | --- | --- | --- |
| | title | | composer | arranger | lead singer |
| 1 | 1999 | . | Nochi-Rivero | . | Dagoberto |
| 2 | Tú no te llenas | . | Roberto Morales | Geovany Cofiño | Roberto Morales |
| 3 | Mi vecina | . | Geovany Cofiño | Geovany Cofiño | El Nene |
| 4 | A mí lo mismo me da | . | Adonis Ramos | Arnaldo Jiménez | Dagoberto |
| 5 | Si tú supieras corazón | . | Alexei Sánchez | Arnaldo Jiménez | El Nene |
| 6 | Déjala que siga | . | Geovany Cofiño | Geovany Cofiño | Roberto Morales |
| 7 | Dale agua al domino | . | Revé, Jr. | Geovany Cofiño | Dagoberto |
| 8 | Tu zorreo | . | Geovany Cofiño | Geovany Cofiño | El Nene |
| 9 | El verano | . | Revé, Jr. | Revé, Jr. | El Nene |
| 10 | Vamos a casa de Pipién Vaperas | ch | Revé, Jr. | Geovany Cofiño | El Nene |
| 11 | Se sigue comentando | . | Revé, Jr. | Geovany Cofiño | Dagoberto |
viernes, 29 junio 2018, 12:31 pm