Indice - Table of contents
New Stuff
[hide]
Photos of the Day
[hide]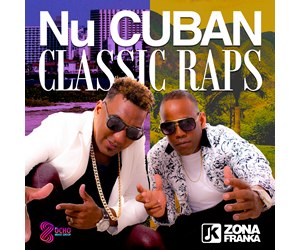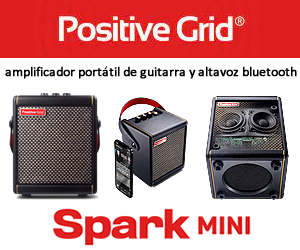 Discography - 2010-De qué estamos hablando
2010 - ¿De qué estamos hablando?
Winner Cubadisco 2011 Grand Prize
& Best Contemporary Dance Album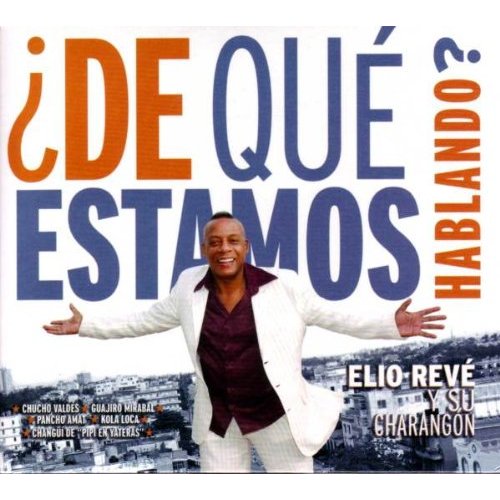 Personnel:
Elito Revé - Director & vocal interjections
Dirección musical: Aisar Hernández
Producción musical: Juan Ceruto
Wilfredo Naranjo "Pachy Jr." - piano
Aisar Hernández - bass
Jorge Luis Vila - tres
Andy Fornet - timbal, claves, bongó, campana
Arián Chacón: congas
Ariel Hernández - bongó, campana
Maikel Díaz "El Miki" - güiro
Eulises "El Caramelo" Benavides - trombone
Yamer Pérez - trombone
Orlando Montaner - trombone
Dagoberto Vázquez - voice
Pascual Matos "El Sinsonte" - voice
Emilio Frias "El Niño" - voice
Susel Gómez "La China" - voice
Guests:
Guajiro Mirabal
Pancho Amat
Chucho Valdés
Changüí de Pipi en Yateras
With this latest release Elio Revé Jr. has achieved something that no other timba bandleader has achieved. ¿De qué estamos hablando? won the Cubadisco Grand Prize 2011, the first time a contemporary dance music band has won this prize in the history of Cubadisco. This is the ultimate vindication of Elito's leadership, which is more than a question of writing and arranging hits. A great bandleader has a talent for finding the best possible combination of musicians, and encourages them to develop their talents, adding to the overall strength of the orchestra. His selection of Aisar Hernández as musical director was a stroke of genius. Their collaboration has taken Orquesta Revé to new heights and earned the band the nickname "La Aplanadora de Cuba" (the setamroller). Moreover, some of the younger bandmembers are beginning to spread their wings with the powerful new composing/arranging duo of Wlfredo "Pachy Jr." Naranja and Andy Fornet.
I cannot recommend this CD highly enough. ¿De qué estamos hablando? is packed with hits from beginning to end as with Elito's preceding albums, Fresquecito and Se sigue comentando. Has Elito begun a run of hit albums that will soon rival that of the 1980s when one hit album followed another under 3 different great musical directors in succession (Ignacio Herrera, Juan Carlos Alfonso, Tony Gómez)?
The title track comes from one of the phrases that Elito has been calling out for years. He now elaborates on it, talking about the orchestra, its music and its changüí roots. One of the most telling lines being "Tú que decías que no, que no podía que yo y aquí usted me ve". Indeed Elito has nothing left to prove. And he entrusted the arrangement to the dynamic duo Pachy & Andy, who amaze with their first arrangement for El Charangón.
Relájate was composed by none other than Robertón Hernández from Los Van Van, who also collaborated with Elito on the Fresquecito album, singing El jonrón with Dagoberto. Lead singer is Emilio "El Niño" Frías. I have been a fan of "El Niño" since I first heard him with Tumbao Habana, and he continues to impress with Orquesta Revé, singing lead on 4 songs. He has a distinctive voice that is well suited to the Charangón's hardcore, changüí-influenced sound.
During the height of Revémanía in the 1980s, Orquesta Revé earned the nickname "la explosión del momento". It is safe to say that La nueva explosión (Hernández/Hernández) is a play on that apodo in reference to the resurgence of the orchestra to the head of the first line bands. La nueva explosión, Matanzas tiene la llave (Fabré/Hernández) and Agua pa' Yemayá (Revé/Hernández), all have excellent lyrics perfectly delivered by "El Niño" with brilliant arrangements by Aisar Hernández. Agua pa' Yemayá has proved an international megahit for Orquesta Revé, and was performed as the grand finale for Cubadisco 2011 together with Clave y Guaguancó and the Cuban Television Ballet.
Mi amiga Chichy has also been a major hit for the band. Written and performed by Dagoberto with an Aisar arrangement, it may well have been the most popular tune of 2010 in Cuba. It is a comic song about a guy who is infatuated with a girl who refuses to be seen in his old Chevrolet. She only wants to ride in new cars. The refrain "Chichy, Chichy, cómo te gusta el Toyota y también el Mitsubishi", is on everbody's lips and should possibly be considered as an advertising jingle by the car companies. Elito brought in Kola Loka to collaborate on the recording and their rap interjections work well as they set up the coro "Chichy está pa' fiesta, está pa' vacilón pero quiere Mitsubishi no quiere almendrón".
When Elito decided to add a female voice to the Charangón, there was much skepticism. The experiment went well for Los Van Van with Yeni Valdés but not so well for Pupy y Los Que Son Son with Lily, who is no longer a member of the band. So the question was, what kind of voice would a woman need to be able to hold her own in a hardcore, testosterone-powered band like El Charangón? Again Elito's talent for choosing musicians asserted itself. He found Susel "La China" Gómez singing with Sello L. A. She is at ease on stage among all the men and has a strong, controlled voice. She only sings lead on one song, a re-make of Ya sé cantar, ya sé bailar, a son previously recorded by Revé sometime during the 70s. I am looking forward to seeing more of what she is capable of and hope that on the next album they will give her a more hardcore song specifically designed to feature her voice.
The other remake on the album is La boda en bicicleta written by Juan Carlos Alfonso with an updated Aisar arrangement. They were performing this live long before the release of ¿De qué estamos hablando? with Dagoberto singing lead vocals.
Pascual "El Sinsonte" Matos generally sings the most traditional, changüí-flavored songs, taking advantage of his command of the singing technique known as "voz de vieja". This album features Open the door (Hernández/Hernández) with Sinsonte on lead. It is another funny song, this time about a man whose suitcase gets stolen on a bus as he's returning from a trip abroad and he tells the bus driver "open the door o me tiro por la window". Guajiro Mirabal performs a trumpet solo bringing to mind the solos of the son days.
But the ultimate in traditional changüí is provided by Pipi de Yateras y Sus Estrellas Campesinas. While I was in Guantanamo I had the opportunity to visit Casa de Pipi in Yateras for a changüí party, and at this party Elito told Pipi that he wanted to get Pipi's band into the studio to record a changüí album. That hasn't happened yet, but the first fruit of their collaboration is a song written by Pipi called La reclamación del changüí , which begins with the line "Oriente reclama ahora La Revé a Juan Formell". You see how Elito could hardly resist this song. Neither can I. This is genuine, traditional changüí with all the trappings: the hypersyncopated tres, the pasos de calle, the bongo de monte. It goes a little modern at the end with guest solos by Chucho Valdés (piano) and Pancho Amat (tres). Give this baby a listen and see why I consider changüí to be more hardcore than son.
Bonus tracks:
Timbalero Andy Fornet wrote the very touching Elegia a Elio Revé Matos where each singer takes turns singing a few words about the legendary bandleader who was taken away all too soon.
The European version of the CD also includes a bonus track called Cubamemucho , written by Aisar. It is not on the US release.
title
composer
arranger
lead singer
1
¿De Qué Estamos Hablando?
Elio Revé, Jr.
Pachy Naranjo &
Andy Fornet

Dagoberto Vázquez
2
Relájate
Roberto Hernández
Aisar Hernández
Emilio "El Niño" Frias
3
Mi amiga Chichy
(ft. Kola Loka)
Dagoberto Vázquez
Aisar Hernández
Dagoberto Vázquez
4
Ya sé cantar, ya sé bailar
DR
Pachy Naranjo &
Andy Fornet
Susel "La China" Gómez
5
La nueva explosión
Aisar Hernández
Aisar Hernández
Emilio "El Niño" Frias
6
Open the door
(Ft. Guajiro Mirabal)
Aisar Hernández
Aisar Hernández
Pascual "Sinsonte" Matos
7
Matanzas tiene la llave
Candido Fabré

Aisar Hernández
Emilio "El Niño" Frias
8
La boda en bicicleta
JC Alfonso
Aisar Hernández
Dagoberto Vázquez
9
Agua pa' Yemayá
Elio Revé, Jr.
Aisar Hernández
Emilio "El Niño" Frias
10
La reclamación del changüí
(Ft. Chucho Valdés,
Pancho Amat)
Pipi
Pipi
Changüí de Pipi en Yateras
11
Elegia a Elio Revé Matos
Andy Fornet
Andy Fornet & Pachy Naranjo
all
12
Cubamemucho
Bonus track
NB:Not on US version of CD
Aisar Hernández
Aisar Hernández
Dagoberto Vázquez
Susel "La China" Gómez
Friday, 29 June 2018, 12:20 PM