Indice - Table of contents
New Stuff
[hide]
Photos of the Day
[hide]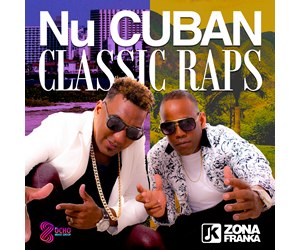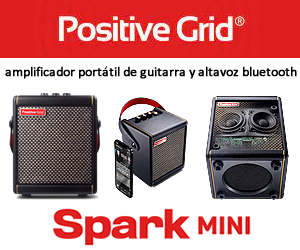 Discography - The Early 2000s - Lele and El Gallo
In the 12 years since Elio Revé's death, the band, under the leadership of his son Elito, has maintained steady popularity with several periods of brilliance. Perhaps the most exciting is the current band, featuring Aisar Hernández as musical director.
I'm sketchy on some of the changes that occurred in the 2000s. What I do know is that Abdel Rasalps, better known to timba fans as Lele, came to Los Van Van from Revé in January of 2001 and at the same time was replaced by Rosendo Díaz, better known to timba fans as El Gallo, who had previously sung with Manolito y su Trabuco for many years. El Gallo sings 4 tracks on Homenaje 45 años and is rumored to have given up singing in clubs to become a Christian music singer back in Camagüey. Michel Maza sang with Revé for a time around 2004, but apparently never sang on a studio album. Lele sings two tracks on Homenaje, but apparently as a guest artist.
Dagoberto Vásquez, who sang on the 1999 album, is still with the group, and Pascual "Sinsonte" Matos also comes and goes. Arnaldo Jiménez was bassist and musical director for the album "Se Sigue Comentando" but he left and started of Arnaldo y la Cosmopolita, and also played on Michel Maza's two solo albums for Envidia. Later he joined Los Van Van as a replacement for Pavel Molina and was himslef replaced in Los Van Van by Juan Carlos Formell after the death of Juan Formell. Aisar Hernandez replaced Arnaldo in the Charangón.
Alexei Sánchez "El Nene" has gone back and forth between Revé and Azúcar Negra a couple times and is currently not in either group, but sang several great tracks on Se sigue comentando. His current replacement is Eric Eduardo who sang to rave reviews in Europe last summer. Another recent singer is Roberto Morales, who sang one song on Se sigue comentando and probably several on Fresquesito before being replaced by Lázaro Maya, one of the founders of Salsa Mayor.
Elito is playing less and less piano, and like Adalberto and Calzado, is moving towards becoming a "roving bandleader" -- on stage, but not playing. The pianist on most of the current material is Wilfredo "Pachy Jr." naranjo, son of Wilfredo "Pachy" Naranjo - painist and dierctor of Original de Manzanillo. Oderquis, one of Elio Sr.'s 23 siblings, left the group to form his own and has produced 3 albums so far in the 2000s.
Following are some of the albums of the 2000s:
Homenaje 45 años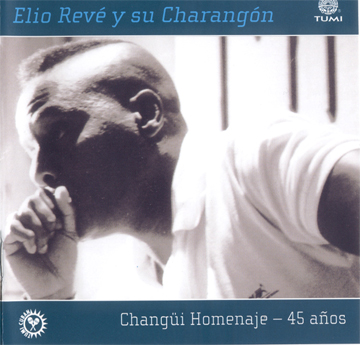 Tumi-121- 2003
Personnel:
vocals: Dagoberto, El Gallo, Lele, Pascual Matos
piano:Elio Revé Jr.
keyboard: Sergio Jardines
bass: Giovani Cofiño (Jiovanni)
tres: Orlando Álvarez
güiro: Raúl Martínez
bongó & percussion (timbales?): Carlos E. Rodríguez
congas: Bernardo López
trombones: Eulises Benavides
| | | | | | |
| --- | --- | --- | --- | --- | --- |
| | title | | composer | arranger | lead singer |
| 1 | Amor en un día intercalado | . | Giraldo Piloto | Juan Ceruto | Dagoberto Vázquez |
| 2 | Changüí homenaje | . | Carlos E. Rodríguez | Geovany Cofiño | El Gallo |
| 3 | Así es él | . | Iram Calvo | Geovany Cofiño | El Gallo |
| 4 | Lo que tú esperabas | . | Iram Calvo | Geovany Cofiño | El Gallo |
| 5 | Loli o Lola | . | Juan Almeida | Yoel Domínguez | Dagoberto |
| 6 | Carlito buey | . | José Valladares | Geovany Cofiño | El Gallo |
| 7 | Entre la espada y la pared | . | Leonel Limonta | Geovany Cofiño | El Gallo |
| 8 | Charangón pa' rato | . | Carlos E. Rodríguez | Geovany Cofiño | Lele |
| 9 | Changüí a la loma del chivo | . | Revé, Jr. | Revé, Jr. | Pascual Matos |
Con la mano en la masa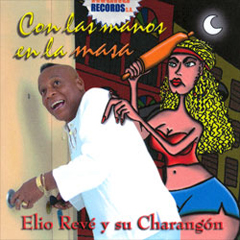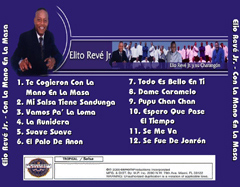 live bootleg?
Live versions by the new band of many older Revé songs, plus some from the 2000s.
Friday, 29 June 2018, 12:30 PM