Discography - A Very Special Trilogy: 92-94
Following Guaco 91 the band realized they needed to wean off their image as a gaita group because it meant they could only gig consistently from September to January. Gutstavo Aguado made the decision to stop performing gaitas on record. There was a problem though: he had made a promise to the Virgen de Chiquinquirá (the ruling deity of Zulianos and gaiteros) early on his career that he would include at least one gaita per record. So he made a compromise: he would record 3 records of straight ahead gaita in homage to the Virgin, two of them being double albums. These albums are an excellent way of getting into the classic gaita repertoire but they are Guaco albums in name only: they were first and foremost a passion proyect of Gustavo Aguado. Some Guaco members were involved in the recording (likely on the lush backing vocals) but also various session musicians.
1992 - Guaco Clásico - Sonorodven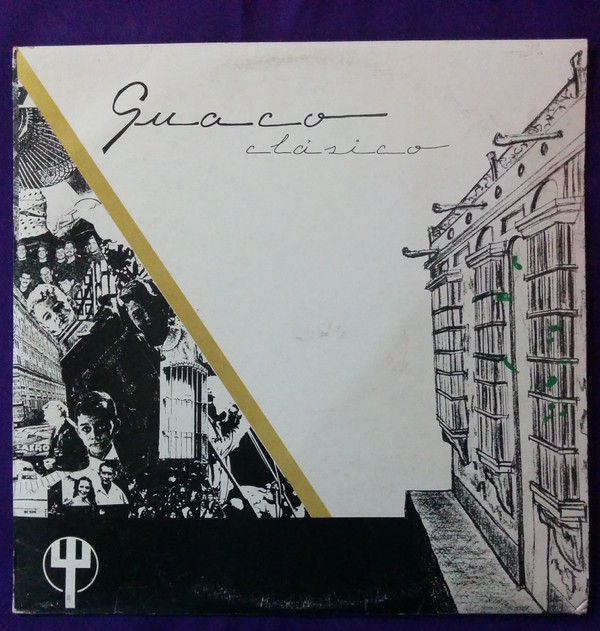 Disc1
Side A
01- Gaita Nº 1
02- Bambuco
03- Virgen De Chiquinquirá
04- La Campeona
05- La Cantarina
Side B
01- Gaita A Cabimas
02- Añoranza
03- La Cabra Mocha
04- Maracaibo Marginada
Disc2
Side A
01- Pasión Indiana
02- Ronda Antañona
03- Sentir Zuliano
04- Felices Pascuas
Side B
01- Reina Morena
02- Real Carúpano
03- Paraguaipoa
04- La Llegada De La Paz
The first volume, as the title indicates, features Guaco performing classic gaitas from the 60s and before. The album was produced by Rafael Greco.
1993 - Guaco Clásico - Sonorodven
01- Carretera Machiques A Colón
02- Los Patinadores
03- Remembranzas II
04- Virgencita Santa
05- En Estas Pascuas, Mi Vida
06- Guayana Esequiba
07- Aniceto Rondón
08- Flor De La Habana I y II
09- Noche Buena
10- La Grey Zuliana
11- La Mujer Maracaibera
12- Tamborero
13- Gloria De Un Parrandón
14- Remembranzas
15- Gaitoneando
16- Gaita Sandunguera
17- Decreto Papal
Another double album and another Rafael Greco production. After this album, Guaco released Triceratops (reviewed in full in the next page as it made more sense to lump all 3 gaita tribute proyects in one place).
1994 - Guaco Clásico III: Sabroso - Not on Label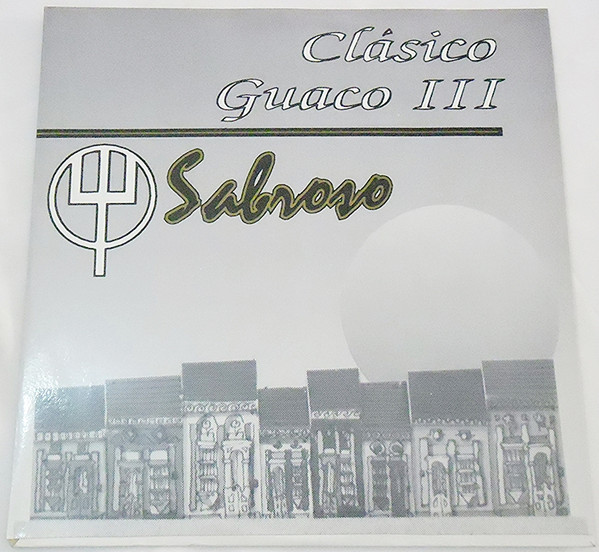 Remix I: (1-5)
01- Aguinaldo Maracucho
02- Son Mis Deseos
03- Viejo Año
04- Noviazgo En Noche Buena
05- Parranda De Navidad
06- Orinoco
Remix II: (7-10)
07- La Negra Bembona
08- Guarapachando
09- Lo Le Lo La I La
10- La Botellita
11- El Vapor
12- Fiesta Decembrina
13- La Cachúa
Remix III: (14-16)
14- La Negra Juana
15- El Negrito
16- El Negrito Fullero
17- Venite Pa' Maracaibo
18- La Clave
19- Tremenda Negra
Personnel:

Gustavo Aguado: Lead Vocals and Coros
Nelson Arrieta: Lead Vocals and Coros
Sundín Galué: Lead Vocals, Coros and Cuatro
Jorge Luis Chacín: Lead Vocals, Coros, Bass Guitar and Keyboards
Marcos Campos Salas: Coros, Keyboards, Sax, Cuatro and Flute
Fernando Valladares: Tumbadoras
Juan Carlos Salas: Keyboard Programming, Computer and Sampling
Special Guests:
Rafael Salas: Piano
José Luis García: Coros and Piano
Luis Hernández: Lead Vocals on Viejo Año
Production and Musical Director: Juan Carlos Salas and Jorge Luis Chacín
Executive Production: Guaco Productions and William Lugo
Executive Assistant: Hilder J. Hernandez
This one was more of a group effort and it features around half the actual band with little use of session musicians. The album is more focused on uptempo and good-time tracks. Former piano player José Luis García makes a comeback and contributes piano and coros. The conga playing and percussion on the album is exquisite.
lunes, 10 mayo 2021, 05:54 pm