Report Archives - Timba in Washington D.C., Maryland, Virginia
Timba en la Capital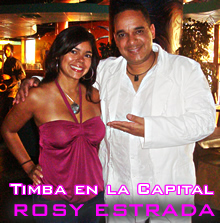 Welcome to Timba en la Capital, an on-going report on Cuban music in the Washington D.C., Maryland and Virgina areas.

If you have an upcoming event please email me at almacubana [at] yahoo [dot] com

*in the pic: me (Rosy Estrada) and flautist & director Orlando "Maraca" Valle during his October 2008 Washinton, D.C. visit.
---
La Habana a New York Concert Review
new** = leave your feedback here = http://www.timba.com/forums/9/topics/1401
June 16, 2012 - Despite a very late start, mass confusion about the VIP tickets, and technical sound difficulties, the only thing that saved De La Habana a New York from becoming a Mega disaster was the pleasure the audience drew from watching the pure raw energy pour out of the musicians. Bamboleo, Pupy Pedroso, and Manolito delivered an engaging performance in a rare appearance of all three groups at the famed Copacabana in New York City.
As the Washington, D.C. Timba.com correspondent and organizer of Distrito Cubano, DC's only Cuban social group, it seemed quite logical for me to organize and encourage a group of Cuban music followers/friends from our nation's capitol to travel to NY to soak in some live Cuban music. What I didn't know was how much the lack of communication from the concert's organizers would affect my overall enjoyment of the concert. Having attended both very successful Cuban concerts from visiting artists and others not so well promoted in the DC area, I still haven't been able to properly discern the root causes of what seems to be developing into a pattern and practice of over-promising and underdelivering when it comes to U.S. timba concert peformances.
In our case, we ended up purchasing the VIP Meet and Greet tickets. I had seen references on some social media sites something about food, hanging out with the artists and getting wristbands into a VIP area. About twelve days before the concert, I emailed the promoter to find out exactly what the VIP tickets would entitle us to. He responded, "You will get ALL Access to back stages, meet and greet with the artists, food and drinks." When I asked for additional details, I got no response. It's only logical that as ticket holders, clients, the public, and consumers we understand exactly what we are purchasing. On the day of the concert, a well known NYC timba DJ and friend (and friends with some of the Cuban musicians) informed me that the concert start time had moved to 8:00pm. So, when I arrived at 8:00pm, I ran into my Cuban DJ friend who had informed me that the VIP "Meet and Greet" had already occurred earlier and that everyone and anyone who had arrived at 6:00pm were allowed to take full advantage of the VIP Meet and Greet benefits regardless whether or not they had actually purchased that type of ticket. Since no one was there (I guess most people heard the concert was not starting until 8:00pm), they had to fill up the room. When I inquired about the VIP "wristbands" at the VIP area where the artists were hanging out when I arrived, I was told that we needed to purchase $200 bottles of liquor and that the Copa staff did not know "what had been promised." In fact, most staff people at the Copa, especially those at the door taking tickets, seemed to be busy dealing with angry ticket holders.
After learning all of this when I arrived, I began to suspect that this night would be similar to the night almost two years ago, where I waited 6 hours for Manolito to play in a tiny Northern Virginia club. I overheard some pretty vocal comments demonstrating the frustration and disappointment over the late start time. A concert that was advertised to start at 6:00pm, did not start until about 10:00pm, with no explanations or announcements throughout the night to explain what was going on. In addition, many attendees were not aware that only three groups would be playing that night, not the original six listed on the flyer.
The lack of communication was certainly frustrating. However, the technical difficulties throughout the performances were uncomfortable to watch up close. First up, Bamboleo stopped playing about a minute into the first song. The singers could not be heard and the sound technicians were asked to adjust the sound. I have never seen a band completely stop playing. Typically, sound check is something that occurs before people ever arrive. I'm not sure if the lack of sound check was a promoter problem, a late sound tecnician, or some other reason potentially related to the musicians themselves. The sound seemed a bit garbled for most of the evening, never really achieving the clarity between voice and instruments that make watching live music so enjoyable. There were repeated incidents throughout the night of musicians gesturing to the sound technician to adjust volume.
There may be a plethora of reasons for the late concert start time, and, at this point, there is no value in speculating over those reaons. The delay created a huge challenge for the promoters to squeeze three band performances in the span of only two hours (with a projected end time of 12am). Cuban musicians are accostumed to playing not only very long sets but also very long jam versions of their most poplar songs. Unfortunately, the promoters were rushing the performers on and off the stage, and at one point, the very visible frustration experienced by one of the main stars was uncomfortable and akward to observe from my up close vantage point.
Despite the confusion and technical difficulties, most attendees were happy with the night's performances, which ended at 12:30am. After Bamboleo opened up the show, Pupy Pedroso followed with Sandungera (Por Encima del Nivel), a good classic Los Van Van song that got the audience singing along with the band. Manolito energized the crowd with an engaging stage performance.
Despite repeated issues with some of these timba concerts, Cuban music lovers come to these concerts to see, hear and feel the connection with music that only a Cuban musician can deliver. The sense of accessibility in their performances touches the audience in a way that is difficult to feel with other U.S. salsa bands. This type of audience likes to interact with the musicians as much as they like to interact with the audience! And from that perspective, Bamboleo, Pupy and Manolito delivered exactly what we were all expecting - a great performance!
Here is a sampling of a few pictures. I plan to post a few more plus videos of that night!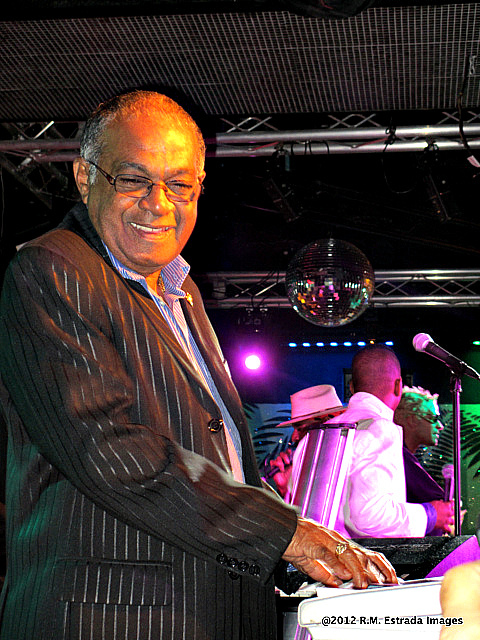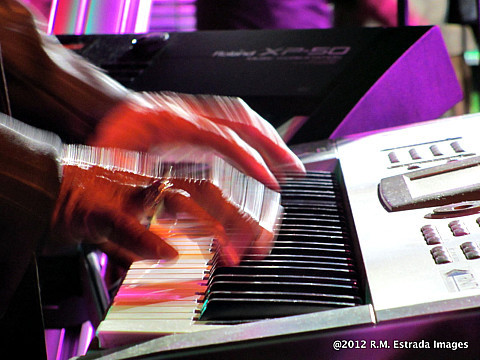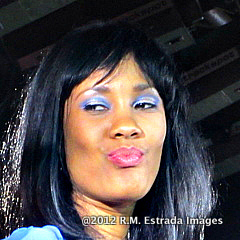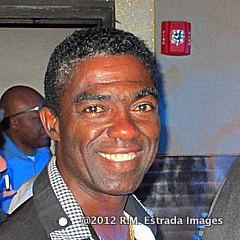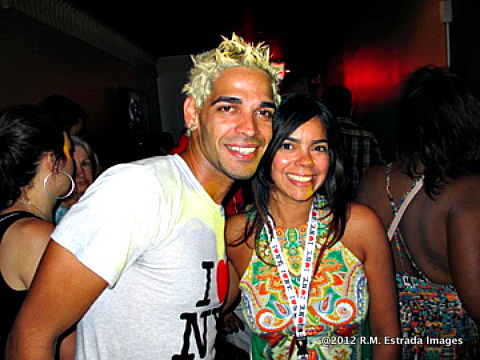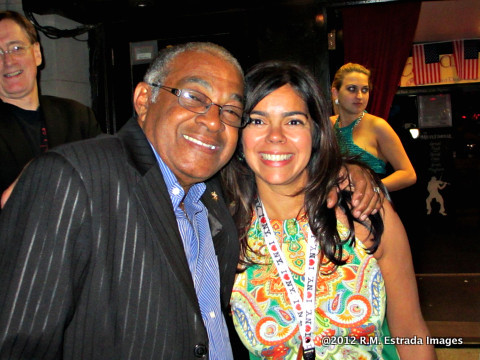 Monday, 03 December 2012, 04:45 AM