Indice - Table of contents
New Stuff
[hide]
Photos of the Day
[hide]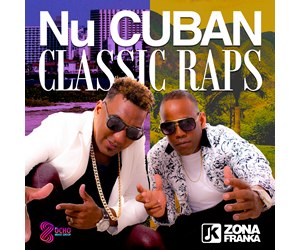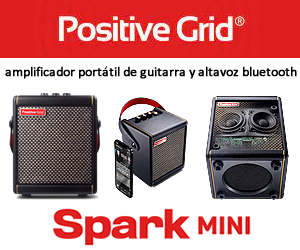 SpanishEnglishEntrevista - Alain Pérez - 2002 - Madrid

Alain Pérez with Pepe Martínez
conducted and conceived by Pepe Martínez - Madrid - November, 2002
translated to English by Ilán Greenfield and Kevin Moore
Alain Pérez is one of the most complete and important musicians in Cuban Timba. He wrote songs such as "La sandunguita" and extraordinary arrangements like "Con La Punta Del Pie" when he was only twenty years old. In this interview he tells us about his musical career and shares with us some of his musical concepts.
First let´s talk about your musical beginnings, your environment and your first contacts with music.
I was born in Trinidad, Las Villas, and grew in Manaca-Iznaga, about 100 miles from La Habana. My first contacts with music come from my home where we used to sing a lot "punto-guajiro", "son" and all that kind of stuff. From very early childhood I liked singing a lot and I joined a children's vocal group called "Cielito Lindo". That group's saxophonist and musical director, Enrique Pérez, was my first music teacher. Then I started studying guitar at Manuel Saumell, Cienfuegos and after that I moved to La Habana to graduate as guitarist from la "ENA" (National Art School).
And how you go from being a student at la ENA to being Issac's bassist?
That´s a curious thing. I had never played bass seriously before that. I was studying guitar and sometimes I had been playing bass at the "descargas" (jam sessions) at the school. I used to jam with Melón, Filiu, and all those people. I had always been drawn to the bass -- I liked the rigor of playing it and its fundamental role in music. One day Melón showed up at the school and told me that Issac´s bassist had left and he asked me if I wanted to join the band, but I told him that I had never played baby bass (upright electric bass). After one week Issac himself showed up at the school -- he already knew about me because he'd seen me playing keyboard and singing with Irakere -- and he asked me if I wanted to join them and I told him the same thing that I told Melón, that I had never played baby bass. But he offered me the chance anyway, and told me that their next gig wasn't for 15 days, so it was up to me if I wanted to try. Of course my answer was "yes". My situation was not easy at that moment -- I didn´t have a job, I was finishing school, and didn´t have a place to live either so I decided to give it a try.
So you had less than 15 days to learn how to play baby bass? How did you do that?
I had some vague idea about positions and technique. I was very curious and in the school I used to go to classes for other instruments. As far as what note to play, that was not a problem -- I had the concept in my head so I just had the physical problem -- my body and my hands had to adapt to a different technique and a different instrument. I had to work on the intonation and hand positions, so I started studying, and I must confess that it was horrible! The first day I gave up. I was thinking, "I can´t deal with this". But I thought about my situation, and all the competition for musical jobs in Cuba. I had been previously playing with Irakere so I didn´t have any other option than doing it. Many bassists were disappointed since I was not a bass player and I had a big chance to play with a great act, so I had to show everybody that I could do it, and I started studying again. My fingers were on fire, I had to stop for a while and just work on my left hand, the first week was worse, Issac gave me the charts and while I was practising by myself it was not sounding good at all -- totally out of tune. Then my fingers started to feel better, and the tone and intonation improved.
OK, getting back to your school days, what kind of stuff did you used to play at the "descargas" ? How was the music scene there and what music you were listening to?
We used to play mainly jazz standards and Cuban music. Personally I was not that much into the jazz thing. As soon as I learnt some elementary piano -- which everybody has to learn at la ENA -- I started to play "tumbaos". I had always been crazy about those. At the same time, I didn´t avoid that jazz influence. My point of departure to jazz was a trumpet player named Dairon Peña who turned me on to Freddie Hubbard, Joe Pass, Oscar Peterson, Keith Jarrett. I understood this was helping to develop myself as a musician and I used to play and improvise on standards on my guitar. At the school I had my my own group too, called "La Síncopa". I was singing, directing and arranging for that group, and my partners were people like "los Pututi", Yosvel, "Mandela", Varona, Adel González, and also Dairon Peña. As you can see, most of them wound up with the most important groups in Cuba. Chucho saw me with that group "La Síncopa" and called me to play with him in Irakere.
About the music we used to listen to, I can tell you that there wasn't that much information at that time. I didn´t have any tape recorder or hi-fi equipment or anything like that. The Cuban music I knew was part of my own living experience on the street. I knew all the NG, Irakere, etc... Apart from that , I listened to other kinds of music at school -- traditional Jazz, Chick Corea, Jaco, Pat Metheny, also the music we could see on TV. As I said, there was no information -- now that I'm here in Spain I´m listening to more music than I used to, but in any case I´m not the kind of musician who collects lots of music and different recordings. I just listen to a few things but I try to analyze them and get as much from them as I can.
So what are your main musical influences and what music do you listen to for pleasure?
I like a lot Brazilian music and also Funk. I love Keith Jarrett - apart from his technique, which is fantastic, I like his way of musical expression -- I think he plays very naturally and sincerely -- that´s a hard thing to get in music -- playing naturally. I like Chucho Valdés and Gonzalo Rubalcaba a lot too, and Benny More, Tito Puente, Pérez Prado. I also like most Cuban Music. As a bassist, I like Jaco, I think he was really innovative and he took the instrument to another level. In terms of Cuban bassists I´d say Feliciano Arango. In general I enjoy music that has a strong rhythmic and percussive presence. I´m insane with percussion and I think I would have been better at percussion than any other instrument.
Saturday, 25 February 2012, 11:11 AM