With Pachito Alonso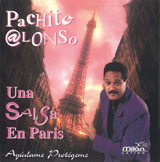 1997 - Pachito Alonso: Una salsa en Paris - This is the earliest recording of Tirso Duarte I've found. He plays teclado, some piano, and is the co-writer of two songs. Like so many other groups, Pachito Alonso was energized by the creative magic of 1997 and from a timba point of view, this is his most interesting album.

A later Pachito album, Traigo te traigo, has a big hit called Chequendengue which has been attributed to Tirso but we can't confirm this.
---
With Charanga Habanera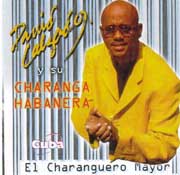 1999 - Charanga Habanera: Charanguero mayor -This is the best starting point for studying Tirso Duarte. The album is a drop-dead masterpiece and Duarte is the central figure, contributed songs, arrangements, lead vocals, and dozens of the most incredible and innovative piano tumbaos ever recorded. I've studied this album for years, from the perspective of each instrument, and it amazes me more and more each time I return to it. You can listen to excerpts at LPM and read my various articles on it here at timba.com. The main review links to complete lyric transcriptions pages, each of which also analyzes the form. There's also a section on Tirso's piano style and a separate article called Conversations in Timba - a deep analysis of the piano, bass and percussion of the opening track, based on MIDI files recorded by Tirso and Charanga Habanera percussionist Yulién Ovideo.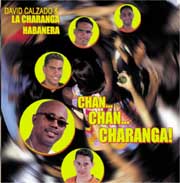 2001- Charanga Habanera: Chan Chan Charanga - It's generally acknowledged that the timba revolution was at its peak from abou 1995 to the end of 2000. In early 2001 the Havana scene went into a slump from which it's only now beginning to emerge. I was in Havana in January of 2001 and I could literally feel the energy draining out of the scene like air escaping from a balloon. The two most crushing blows were the government's failure to give Manolín's new all-star band a the departure of Tirso Duarte from Charanga Habanera. Calzado and Duarte had an amazing creative chemistry and while each has continued to be very successful, I would argue that neither man has fully returned to the level their attained together between 1998 and 2001.
Duarte didn't play on the final recording of Chan Chan Charanga, but his presence can be felt intensely, especially in the first five tracks, which were developed while he was still a member of the band. I think of this album as the companion to Charanguero mayor. We have a full review and you can stream audio excerpts at LPM.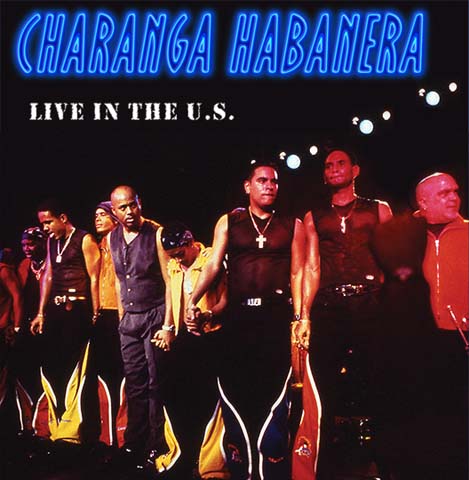 2000 - Charanga Habanera: Live in the USA - This live double album captures the Tirso-Yulién incarnation of Charanga Habanera at the peak of their powers - the final tour before Tirso's departure. It's also the group's first major tour of Miami and the excitement is palpable. You can get a sense of The depth of Tirso's role in Chan Chan Charanga by listening to Pila cerrá.
Another fascinating aspect of this album are the "covers" of songs from the original Charanga Habanera. Charanguéate segues brilliantly into Tema introducción and Tirso's vocals on Usa condón make it much more than a cover version. He introduces a coro - "eso es ... para que nada te pueda pasar ..." - which became a leitmotif of sorts - a haunting melody that he's repeatedly re-framed in his solo albums, his work with Pupy, and in his historic guest improvisations with Issac Delgado.
---
With Pupy y Los Que Son Son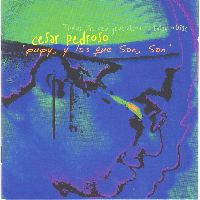 2000 - Pupy Pedroso: Timba - The New Generation - Tirso's association with Pupy Pedroso began with this album, when they were still members of Charanga Habanera and Los Van Van, respectively.

Many of the songs on this album were re-recorded on Qué cosas tiene la vida but there are two classic tracks which are unique to the earlier album and both involve Tirso. He sings lead on Pupy's addictive and hilarious La voluminosa, (a frequent live vehicle for Tirso after the formation of Los Que Son Son), and he contributes some extremely inspired pregones to Vamos a gozar hasta fuera.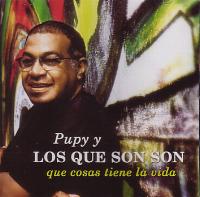 2002 - Que cosas tiene la vida - Tirso sings three songs on Pupy's first masterpiece after leaving Van Van: Te molesta que sea feliz, El gato amaga y no araña and the wonderful remake of La bomba soy yo, in which he famously shrugs off the early comparisons that were made between his voice and Mayito's with the memorable guía "Yo canto con mi garganta - tengo limpia mi conciencia - y si hay cualquier semejanza - eso es pura coincidencia".
---
As a Solo Artist

2003-12 - Tirso Duarte: Si la vida te dice baila (Envidia) - Tirso's debut as a bandleader has seven new originals and four remakes of songs he wrote for Charanga Habanera, including Confianza, three gorgeous piano tumbaos, which he wrote for Michel Maza in 1998. Michel left the group shortly thereafter and Calzado never recorded the song, which received votes for Best Timba Song of All Time in spite of never having appeared on an official album! Interestingly, Tirso also wrote Charanguero mayor for Michel to sing. Because of Michel's extraordinary range, the Charanga version splits the vocal between five different singers.

2005-03 - Tirso Duarte: Timba cubana (Envidia) - As the Cuban government became increasingly less supportive of the Havana club scene, it became harder to assemble top-tier musicians and subject them to the rigorous rehearsal schedules that made the late 1990s so extraordinary. No studio band could ever dream of being as creative as the great 90s bands like Paulito FG and Issac Delgado which rehearsed 6 days a week and kept the same key personnel for years. However, a great studio band is significantly better than a weak, unrehearsed live band and this is where the Envidia label played such a crucial role in salvaging some great music from the dismal early 2000s. For example, the monstrous conguero Jorge Luis "Papiosco" Torres played on not only Tirso's albums, but those of Michel Maza and Ases de la Timba as well. The Envidia crew was something of a "house band", partially analogous to the "Funk Brothers" of the Motown era. Timba cubana has eight more solid Duarte originals as well as a cover of El cantinero, an Alina Torres song that Tirso brilliantly arranged and sang with Charanga Habanera. The cuerpo is Torres' but the entire montuno section is Tirso's.

2007 - Tirso Duarte: Fin del juego (Envidia) - Ex-Charanga bassist Pedro Pablo Gutiérrez joins the studio band for this one, which has five more Duarte originals.

2008 - Tirso Duarte: Para Que Nada Te Pueda Pasar (Lujuria Music)

2011 - Tirso Duarte: Timbero, Timbero (Envidia)

2012 - Tirso Duarte : Lucharé (Disetti S.A.S)

2016 - Tirso Duarte : Te Quiero y Más (Disetti S.A.S)
Tirso also has a reguetón album which I haven't listened to. If anyone could do something creative with that dull, monotonous rhythm it would be Tirso Duarte, but I'm not holding my breath!
---
As a Guest Singer
This is an excellent album combining Michel, Tirso Duarte and Mandy Cantero with an extremely creative rhythm section featuring Pedro Pablo Gutiérrez and Jorge Luis "Papiosco" Torres on congas. We also have an article analyzing Papiosco's innovative masacote style.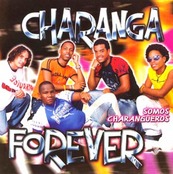 2007 - Charanga Forever - Somos Charangueros
This one also has guest vocals from Michel Maza.
This is only a partial list of Tirso's prolific work as a free lance session singer. His flawless intonation and improvisational talents make him a natural for this type of work, but of course we'd love to see him settle down with a solid working band and focus on reaching the Paulito-Issac-Manolín level that he's talented enough to attain.
Thursday, 12 October 2023, 12:57 AM