Timbera Mayor
miércoles, 02 diciembre 2009, 05:56 pm
comentarios

El Noro Joins Los Que Son Son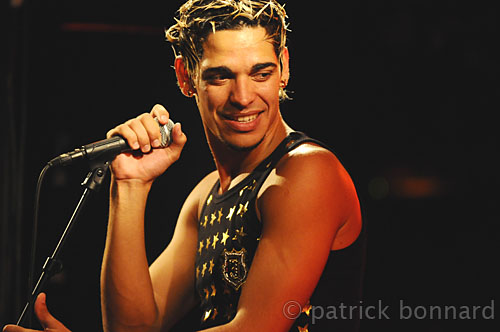 Like me you have probably been anxiously awaiting the news of where El Noro would turn up after his departure from El Trabuco. Well word from Havana is that he is the latest member of Los Que Son Son. I know that for some time Pupy has been wanting to add a 4th singer to the line-up and El Noro was the lucky guy who got the spot.

Pupy y Los Que Son Son played this weekend at the Encuentro De Bailadores in Havana with the four-man front line: Michel Pérez, Norberto Gómez, Rusdel Nuñez and El Noro. I don't know yet what songs El Noro is singing but I am looking forward to seeing this combination of what is one of the strongest line-ups of the young generation of singers in Havana today.
And speaking of hot young singers in Havana, I just saw the Charanga Habanera last night for the first time since 2006 and I had a great time! Report with video coming very soon so stay tuned...
continue reading Timbera Mayor