Archivo
New Stuff
[hide]
Photos of the Day
[hide]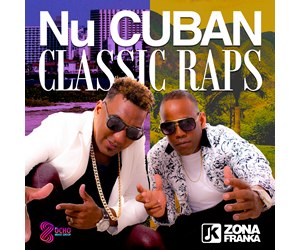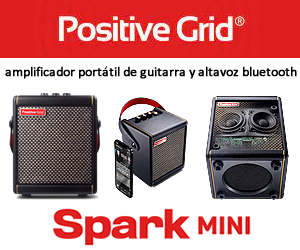 Pa' Ponerte en Talla
Iván "Melón" Lewis nominado al Latin Grammy
Disco de Latin Jazz titulado "Voyager"
Los timberos y tmberas del mundo lo concen por el apodo "Melón", pianista cubano que atacó las negras y blancas con agresividad estelar en los '90 con Issac Delgado, entre otros en tarima. Clásicos como Luz viajera, No me mires y la Temática, donde el mundo cybernético conoció a Melón por el famosio concierto grabado por Michael Croy el Día de San Valentín 1997 en La Habana., son temas impulsados por su poderosos montunos y cadencias.
Hoy estamos felices porque Iván acaba de ser nominado al Latin Grammy 2021 bajo la categoría "Mejor Disco de Latin Jazz" con su más reciente producción titulada "Voyager" (voyager significa viajero). FELICIDADES IVÁN !!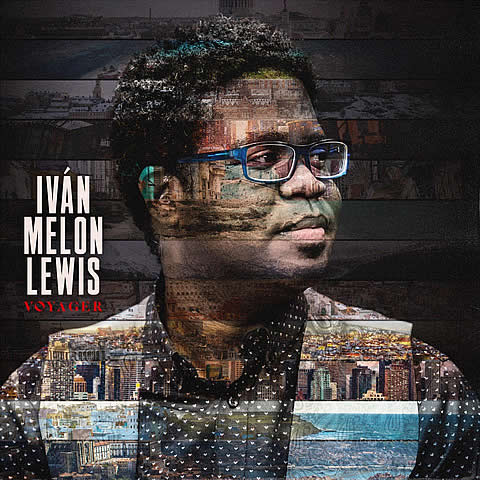 SPOTIFY = https://open.spotify.com/album/5Ig5ttcukfLwIFbbfwc5Qe
AMAZON = https://www.amazon.com/Voyager-Iv%C3%A1n-Melon-Lewis/dp/B092R88LLT
APPLE MUSiC = https://music.apple.com/us/album/voyager/1563924656
Iván nos comenta: "La música, más allá de una expresión artística, la entiendo como una forma de vida; de ahí que intente vivir en consecuencia. Gracias a ella puedo soñar, pensar, reflexionar, ilusionarme… en definitiva: sentir. A medida que voy componiendo, descubro como poco a poco los temas van tomando forma a la vez que se define su carácter. Es un momento único y sublime. "Voyager" es la ruta por la que me lleva la música en este momento de mi vida y siento como una necesidad el deseo de compartir este viaje con todos ustedes."
T E M A S
1. 90's
2. Voyager
3. Rising The Hill (A la memoria de Sue Taylor)
4. El viajero (parte 1)
5. Leo dreams of Makemake
6. Alegrizando
7. Boarding Pass
8. Cantilena
9. Gato
10. Spheramente
11. El último viaje
M Ú S I C O S
Iván Melon Lewis -- Piano y Teclados
Reinier "Negrón" Elizarde -- Contrabajo
Georvis Pico -- Batería excepto en 6 y 8
Shayan Fathi -- Batería y percusión en 6 y 8
Jorge Vistel -- Trompeta en 3 y 4
Carlos Sarduy -- Trompeta en 1, 7 y 10
Román Filiú -- Saxofón alto en 3, 4, 5 y 7
Ariel Brínguez -- Saxofón tenor en 1, 7, 9 y 10
Juan Viera -- Congas y percusión en 1, 3, 4 y 10
Yuvisney Aguilar -- Percusión en 1, 3, 4 y 9
Marina Lledó -- Voz en 8
Yadam -- Voz en 11
Fernando Favier -- Palmas en 6
I N V I T A D O S E S P E C I A L E S
Gonzalo Rubalcaba -- Solo de teclado en "El viajero"
Jorge Pardo -- Flauta en "Alegrizando"
A G R A D E C I M I E N T O S
Muchas gracias a mi familia, la de aquí y la de allá. Gracias a todos y cada uno de los músicos, que pusieron más que el alma en cada nota. Sin duda, los mejores compañeros de viaje. Mi agradecimiento especial a Gonzalo Rubalcaba. Solo la perspectiva que nos da el paso del tiempo, me permitirá ser consciente de tu generosidad y grandeza como músico y como ser humano. ¡Gracias Maestro!
Gracias a Javier Monteverde y Cezanne Producciones. Gracias a la Música.
C R É D I T O S
Producido por Iván Melon Lewis.
Grabado por Shayan Fathi y Javier Monteverde en Camaleon Studios Madrid y Estudios Cezanne Producciones.
Mezclado y masterizado: Javier Monteverde en Estudios Cezanne Producciones.
Fotografía: Larisa López y Javier Monteverde
Diseño gráfico: Guillaume Saix.
Todos los temas compuestos por Iván Melon Lewis (excepto "Leo dreams of Makemake" de Román Filiú, "Cantilena" de Marlos Nobre y "Gato" de Alberto Ginastera).
Dedicado a la memoria de Ricardo González Duquesne, mi padre. Mi héroe.
continue reading Pa' Ponerte en Talla