Timbera Mayor
domingo, 23 julio 2017, 05:33 pm
Interview with La Liga Habanera
New Single on the Way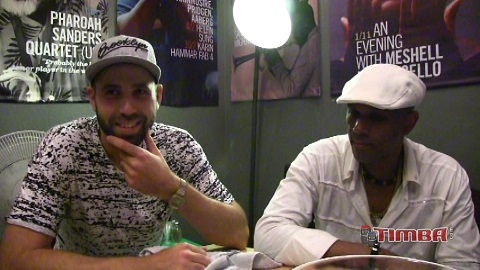 ENGLISH: On June 17th La Liga Habanera gave a concert at Fasching in Stockholm and I sat down with director and drummer Max Alton and singer Daniel Baro for a few minutes to talk about their upcoming single "Hacerse El Sueco" as well as the difficulties of rehearsing and recording in Sweden. Since the song is about a Swede in Havana, Max himself sings lead vocals on this track! The video includes a few short teasers from the demo. The single should be out in the fall. The interview is in Spanish with English subtitles.
Max is currently in Cuba and took the opportunity to film a video for the new song. Here is a photo he shared with us from the filming.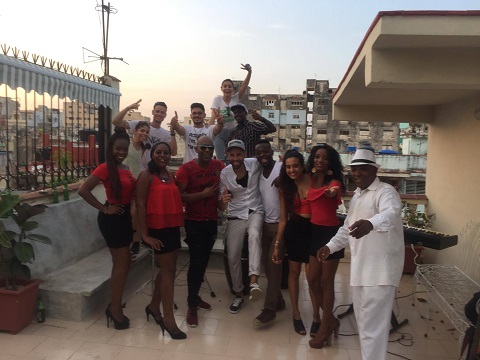 Max está en Cuba y nos pasó una foto de la grabación del videoclip
ESPAÑOL: El 17 de junio La Liga Habanera dio un concierto en Fasching en Estocolmo y me senté con el director y baterista Max Alton y el cantante Daniel Baro durante unos minutos para hablar de su próximo single "Hacerse El Sueco", así como las dificultades de ensayar y grabar en Suecia. ¡Ya que la canción trata de un sueco en La Habana, el mismísmo Max canta voz principal en esta pista! El video incluye algunos cortos teasers de la demo. El single debe estar a la venta en el otoño. La entrevista está en español con subtítulos en inglés.
continue reading Timbera Mayor