Pa' Ponerte en Talla
martes, 08 diciembre 2015, 04:27 am
58th Grammy Award® Nominations Announced
Photos from the Latin Grammys® (Septeto, Melón, Alain)
Septeto Santiaguero "El relevo está garantizado"
Early yesterday, the 58th Grammy Award® Nominations were announced. Latin Grammy® winners Septeto Santiaguero & José Alberto El Canario are nominated for Best Tropical Latin Album for their collaborative tribute to Cuban music icons Los Compadres (No Quiero Llanto - read our review here) and singer-songwriter Alex Cuba (real name Alexis Puentes, twin brother of Adonis Puentes) is nominated for Best Lain Pop Album. In Best Latin Jazz Album, Cuban pianist Gonzalo Rubalcaba is nominated with his record "Suite Caminos". Congratulations to all the Nominees!
This follows good times in Las Vegas a few weeks ago at the 16th annual Latin Grammys. I had the pleasure of hanging out with Alden González (producer & manager) and Fernando Dewar (leader, tres) of El Septeto Santiaguero, our Beyond Salsa star and pianist extraordinaire Iván "Melón" Lewis (who was nominated for Best New Artist and Best Latin Jazz Album, and also performed in the pre-telecast) and our other Beyond Salsa star, bassist, composer, vocalist and all around virtuoso Alaín Pérez. As anyone who has visited the island and experienced the level of musicianship, it was interesting to get their viewpoints on what we were seeing and hearing at the Latin Grammy show compared to the performances in Cuba. It is a televised event after all, and it was GREAT, but my opinion is that after a while the general tendency to rely on flamboyant and pyrotechnic visual elements and stimulation starts eroding the music and sound. The Kennedy Center Honors have succeeded in staying away from this trap and continue delivering breathtaking musical performances. Also I was sad to notice that the Best Salsa Album category was removed from the telecast and into the not-televised part (the pre-telecast, now called "the premier"). We had one (1) single tropical number in the whole show. Jeez... that wasn't too cool.
One soundbyte that has stayed with me from that night -- courtesy of Alden -- is that he mentioned that "precisely now that the Buena Vista Social Club is saying goodbye to the stage, Septeto Santiaguero emerges as a world-class group, taking the very best of Cuban traditional music to every part of the world". This is a translation from a Cuban newspaper (source), that leaves out the notion of the "passing of the torch" or "passing the baton". It's much better in Spanish: "...(Alden) aprovechó para agradecer a Alain Pérez y Sonlokos -- competidores cubanos en la misma categoría -- las muestras de admiración y respeto. "Lo más importante es que se ha impuesto la música tradicional cubana y ahora, que el Buena Vista Social Club ya no estará más en los escenarios internacionales, el relevo está garantizado". Pretty cool.
Here are some more highlights from the Latin Grammys in Las Vegas: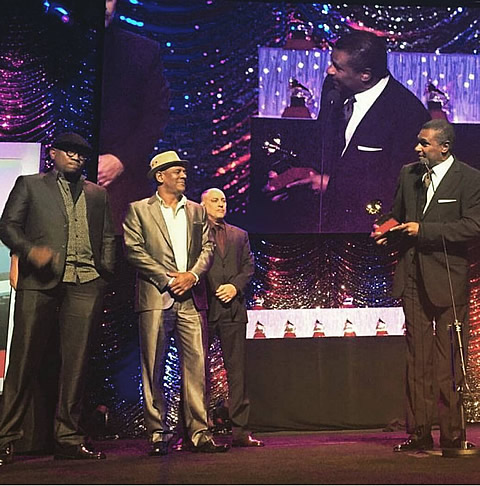 José Alberto El Canario accepts and thanks Alden Gozález and Fernando Dewar from El Septeto Santiaguero for their Latin Grammy Award®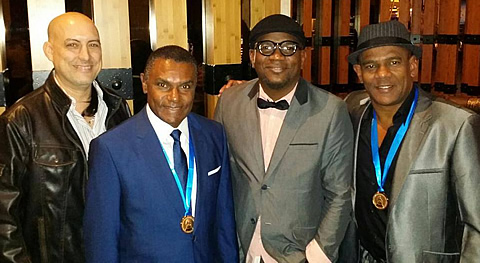 Latin Grammy® nomination medals presented to El Canario, Alden and Fernando (yours truly on the far left - I had the honor of co-mixing and mastering the record)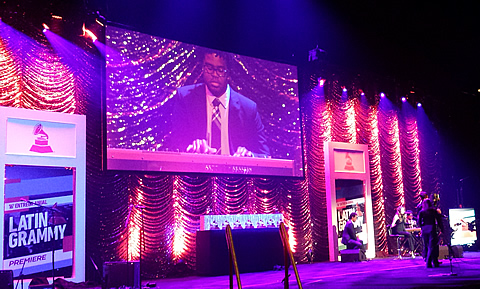 Iván Melón Lewis performing at the Latin Grammy® Pre-Telecast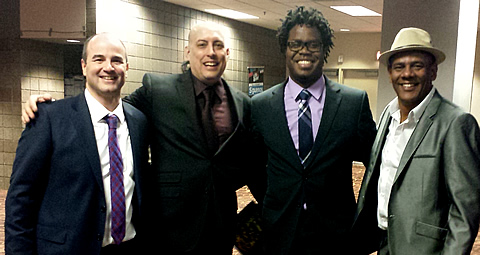 Javier Monteverde, Michael Lázarus, Iván Melón Lewis, Fernando Dewar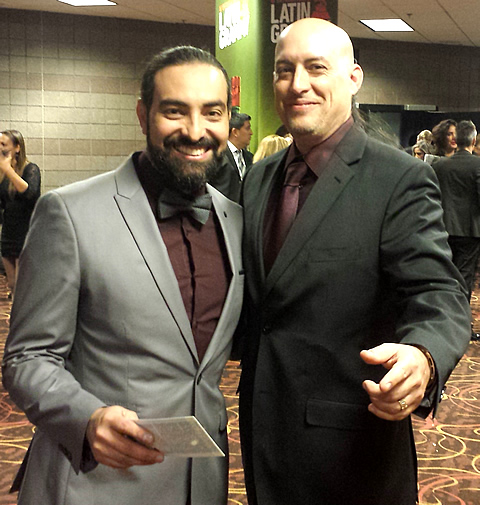 Con el bárbaro de los bárbaros... Latin Grammy® Nominee Alaín Pérez (left)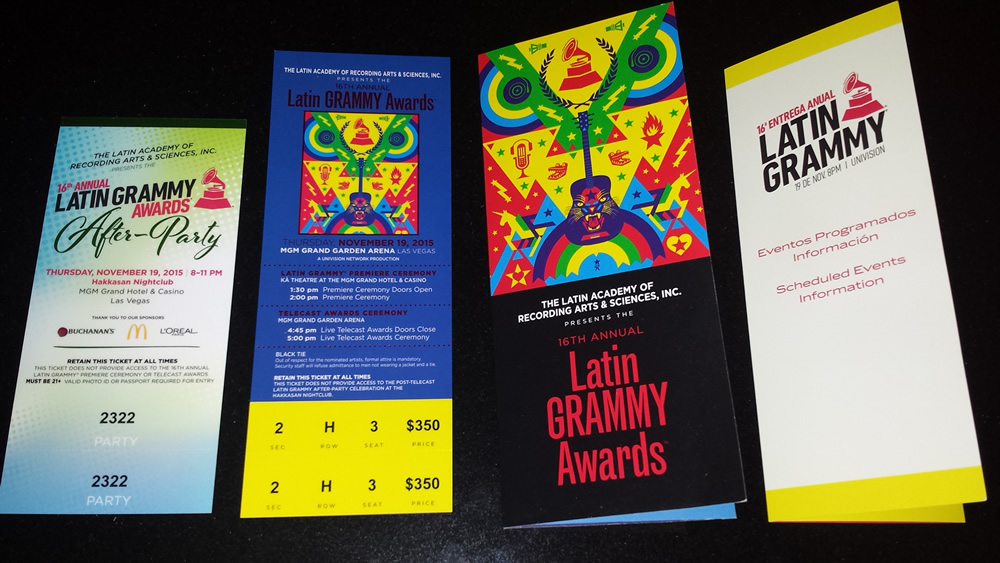 Latin Grammy® tickets, after-party and program materials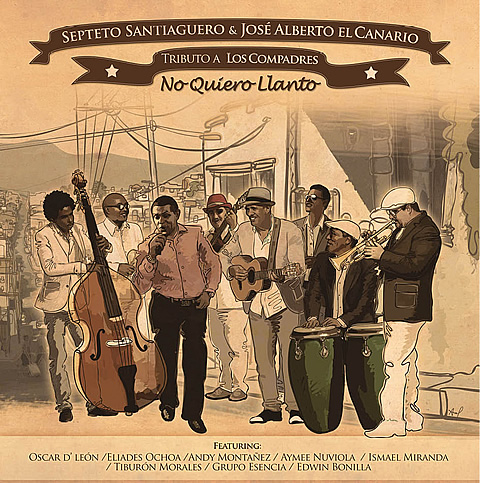 2015 Latin Grammy® Winner for Best Traditional Tropical Album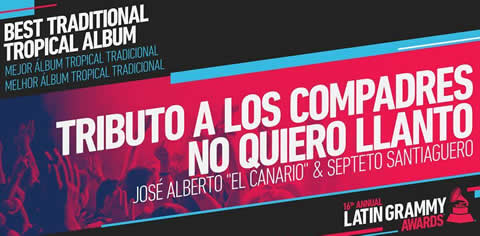 continue reading Pa' Ponerte en Talla