Indice - Table of contents
Lo Nuevo
[hide]
Fotos Del Día
[hide]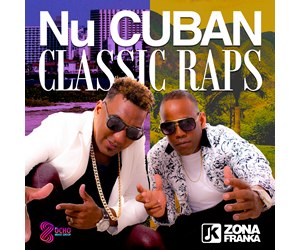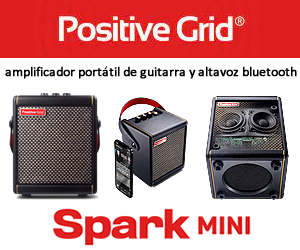 NPM Blog Archive - NPM Jan-Mar 2012
28 March 2012:
Last night's memorial and jam session for Richie Pillot at Cafe Bolero was a powerful tribute to him, his family and the many musicians whose lives he touched over the years. A powerful spirit filled the place last night, and it was also a beautiful example of the importance and value of mentoring younger musicians just as he did during his life. A lot of wonderful, talented players came together for this.
Richie isn't replaceable as a man, but the band he leaves behind, Havana, plans to carry on at Cafe Bolero on Tuesdays and will still be worth checking out.
---
25 March 2012:
See our Calendar of Events for what's happening with live bands around town this week as well as our Report From Chicago page for full details of Angel d'Cuba's CD release party this Wednesday March 28.
Thursday, March 29 at 6:30pm the Segundo Ruiz Belvis Cultural Center presents Fiestas at Old San Juan at the Logan Square Auditorium with food, music and more. See the center's website for complete details.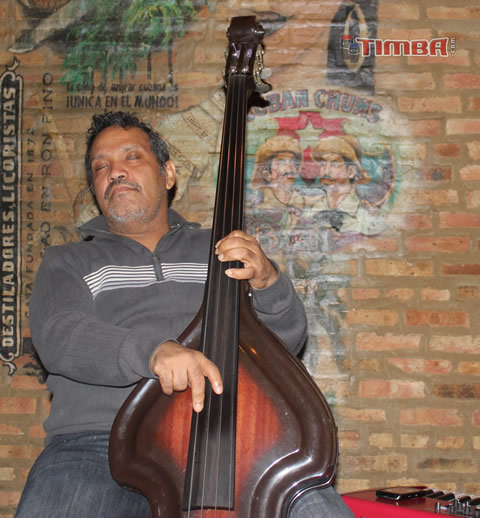 RIP Richard "Richie" Pillot : We were saddened over the weekend to learn of the passing ofRichard Pillot , leader of Chicago's Latin Jazz group Havana , which we had reviewed here just a few weeks back. Our condolences to his family, friends and the sizable community of musicians that worked with him over the years. This is also a loss to Chicago's Latin Jazz scene. He and his music will be missed. There will be a memorial jam session with donations collected for the family at Cafe Bolero (where Richie's band was 'in residence' for years) on Tuesday, March 27 from 7-10 PM.
---
18 March 2012:
See our Calendar of Events for what's happening with live bands around town this week., but the really big show this week is Saturday, March 24 with a set by Sierra Maestra from Cuba with the Puerto Rican bomba group Buya opening for them. See our Report From Chicago page for full details.
---
11 March 2012:
See our Calendar of Events for what's happening with live bands around town this week. A note for fans of some of the the bands (Zaperoko, Yambu, Tambo, Scorpio Universel etc.) that recorded for the New York label Montuno Records in the 80s: there is a new CD compilation reissue out called Subway Salsa with some very nice tracks of different bands from that period.
Omar Torres-Kortright recently turned me on to an excellent Salsa band in Puerto Rico, Orquesta El Macabeo. One of the best bands on that island right now in my opinion:
---
4 March 2012:
See our Events and Reviews page for what's happening around town this week. Later this month, there will be some major events within reach of Chicagoan. See this week's Report From Chicago page for the event alerts.
---
26 February 2012:
See our Events and Reviews page for what's happening around town this week.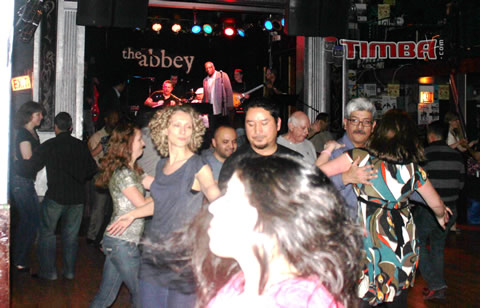 Salsa Con Soul at The Abbey
Congratulations to 4 Fantastic Events and The Abbey for the successful inauguration of Live Salsa Wednesdays last week. The kick-off band was Joe Rendon's Salsa Con Soul (pictured). Naboriis next up this week. We wish them success as more regular opportunities for live bands in the area are always welcome.
Papo Santiago Update: We reviewed Infraverde 's debut CD, Infraverde , a few months ago. It has been in the stores for a while but is now also available on CD Baby .
Rumba Moving: Rumba, a fine supper club that hosts live Salsa bands several nights a week, is closing temporarily while it moves to a new, larger location. We look forward to the reopening when the new club is ready to roll out.
---
19 February 2012: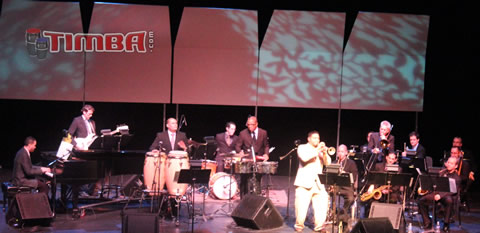 CALJE at the MAC
NEW FEATURE: Our Events and Reviews page now has an interactive, long term event calendar, so you will now find upcoming events (including this week's events) listed there. We do wish to draw three items to your special attention:
1. Sunday Feb 19th is the last night of the Chicago International Salsa Congress, Tito Nieves is closing the event.
2. A new weekly live bands night will start happening Wednesday, February 22 at The Abbey. Salsa con Soul opens the series. See the 4 Fantastic Events site for details. Kudos to Angelo Prieto for opening up another option to hear live bands. He and DJ Frankie J are also serving as DJs during the evening.
3. The Oscar-nominated Chico y Rita is coming into town Friday for a few days, see the mainReport From Chicago page for more. A must-see movie.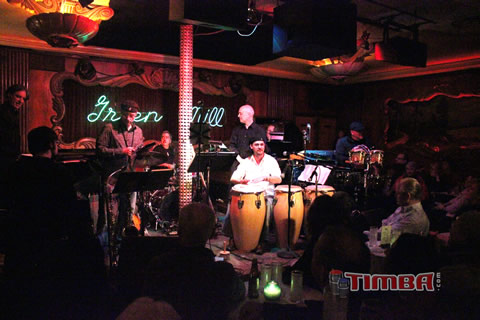 Chevere at the Green Mill
Reviews: For this last week, we have reviews of the killer Latin Jazz concerts by CALJE andChevere as well as the excellent dance set by Rumbayé .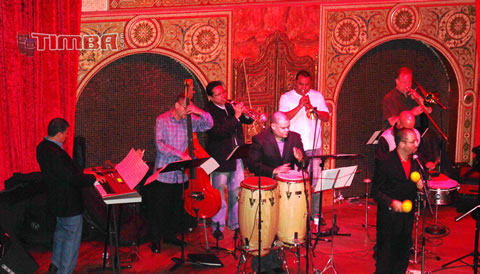 Rumbayé at the Alhambra Palace
---
12 February 2012:
This is a great week coming up for both dancers and listeners with a lot of exciting offerings. Decisions, decisions. But first, a few words about last week: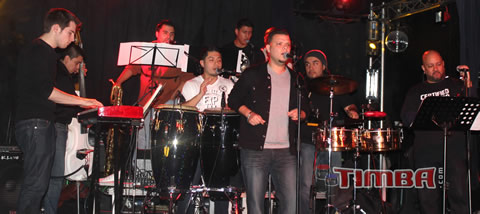 We caught three bands last week, Rica Obsesion at the Cubby Bear, Havana at Cafe Bolero andMateo y los Bachateros at Carnivale. Check out our reviews and photos of Rica Obesion here , Havana here and Mateo y los Bachateros here .
THIS WEEK: Hang on to your hats, a lot of major dance and concert events are happening this week:


The Chicago International Salsa Congress , February 16-19 at the Westin O'Hare. This is Chicago's premiere annual Salsa dance event with workshops, exhibitions, social dancing and live bands including local groups Nabori, SalsaChicago Mambo All-Stars and Mateo y los Bachateros as well as international groupsFruko y sus Tesos (Colombia) , Tito Nieves (Puerto Rico), Cuco Valoy (Dominican Republic) and Yoko (Japan). See their website for the complete schedule.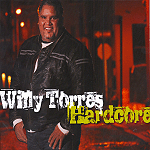 Willy Torres at Excalibur , Chicago, IL, Thursday, February 16, 10:30pm. New York's Willy Torres has made multiple trips to the GRAMMYs (8 nominations, 3 wins), and his 2011 release Salsa Dura release Hardcore was widely acclaimed. Doors open at 8pm.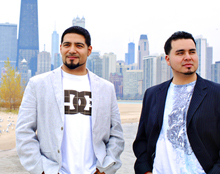 CALJE big band at the McAninch Arts Center at the College of DuPage , Glen Ellyn, IL, Friday, February 17 at 8PM and at the Hubble Middle School , Warrenville IL, Sunday, February 19 at 4:30pm. Two chances to catch the all-too-infrequent appearances by the Chicago Afro Latin Jazz Ensemble 's big band unit in the same week. The DuPage concert is a tribute to Dizzy Gillespie and will be premiering some new compositions. This is one of the best Latin Jazz bands in the United States today and very highly recommended.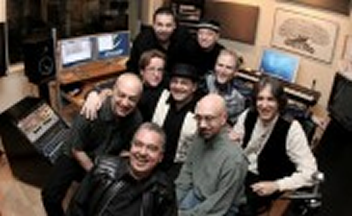 Chevere at the Green Mill , Friday, February 17 at 9pm and Saturday, February 18 at 8pm. Chevere is another fine Latin Jazz group that appears in public here less often than we would like, primarily because its members include some of the areas elite musicians that are involved in numerous other projects as well. Our recommendation: if you are doing the Jazz thing rather than the Salsa Congress the weekend, try to catch both CALJE and Chevere .
ALSO PLAYING THIS WEEK:
Sunday, February 12: Joe Rendon's Salsa con Soul at the Cubby Bear , 9pm
Tuesday, February 14: Orquesta Rumbaye at Alhambra Palace . A Valentine's Day dinner package is available for this event, see Alhambra's website for details.
Wednesday, February 15: Angel D'Cuba at Carnivale , 7:30pm
Friday, February 17: Carpacho at Rumba , 7:30pm
Saturday, February 18: Carpacho at Las Tablas , 7pm; Mambo 7 at Rumba , 7:30pm
EVENT ALERT: AN IMTIMATE EVENING WITH THE EDDIE PALMIERI QUARTET, Mayne Stage ,
Chicago, IL, Sunday, April 22, 7:00pm and 9:30pm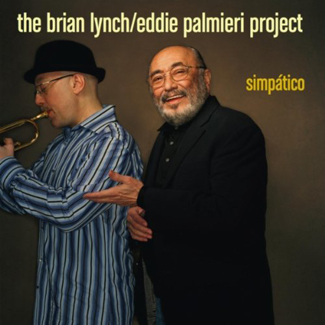 This event is to celebrate Eddie's 75 birthday as well as his more than 50 years in music. He has left quite a body of work over the years in both Salsa and Latin Jazz. This will be a Latin Jazz performance with his quartet, and our people in the Bay Area loved his appearance there a few months ago -- he still has it. Highly recommended.
COMING SOON: Live Salsa Wednesdays, a new regular Salsa night with live bands, is set to begin February 22 at the Abbey Pub in Chicago. More next week.
---
5 February 2012:
Last night, we made some musical rounds including Carpacho 's group at Las Tablas and Eliezer y su Orquesta at Siboney. Between these two establishments alone, we witnessed over a dozen birthday cake ceremonies. This says something about something, but we haven't sorted out what just yet.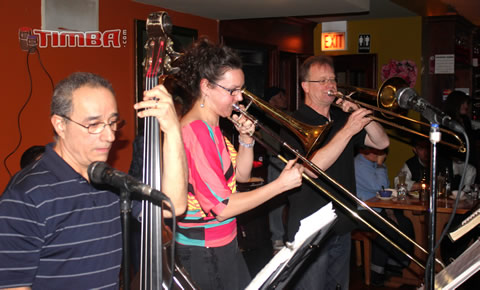 (Carpacho y su Super Combo)
When Carpacho does Las Tablas, where they have a regular gig, the group usually starts out with a fine Latin jazz set (among other things, last night's included a nice rendition of Miles Davis' Four)and breaks out the Cumbia and Salsa dance material later in the evening. The trombanga instrumentation gives them the flexibility to do Latin jazz and hit the Salsa cylinders pretty hard as well.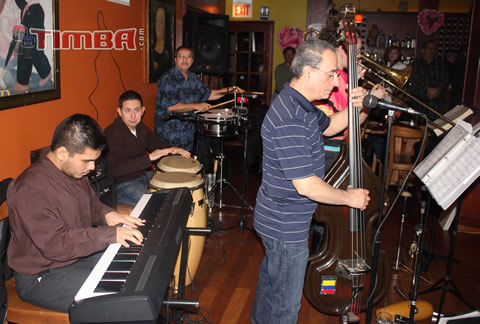 (Carpacho y su Super Combo)
Later, we saw Eliezer y su Orquesta turn in a fun set at Siboney that got the dancers going::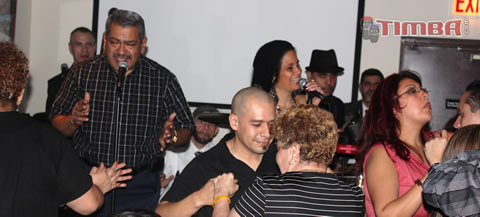 (Eliezer y su Orquesta)
Although Eliezer's group also does old-school Cuban material, this particular set was mostly Boricua Salsa and some Merengue.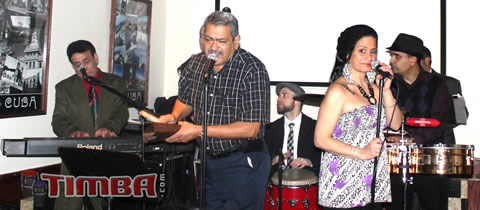 (Eliezer y su Orquesta)
Both of these groups are fun and accomplished bands.
LIVE BANDS THIS WEEK:
Sunday, 5 Feb: Rica Obesion (Salsa)at the Cubby Bear , 9pm and 11pm.
Tues, 7 Feb: Havana (Latin Jazz) at Cafe Bolero , 7:30pm; also, Angel D'Cuba Trio at Cafe Laguardia , 8PM
Wed, 8 Feb: Mateo y Los Bachateros (Bachata, Cumbia, Merengue) at Carnivale , 7:30pm, also: Joe Rendon y sus Amigos at The Foundry in Aurora, doors open 8:30pm.
Friday, 10 Feb: Mannix Martinez and his Orchestra (Salsa) at Rumba , 7:30PM
Saturday, 11 Feb: Brenda K. Starr at Club Mambo , doors open at 9pm; also Jesus Enriquez & his Orchestra at Rumba , 7:30pm and Carpacho y su Super Combo at Las Tablas , 7:30pm.
---
29 January 2012: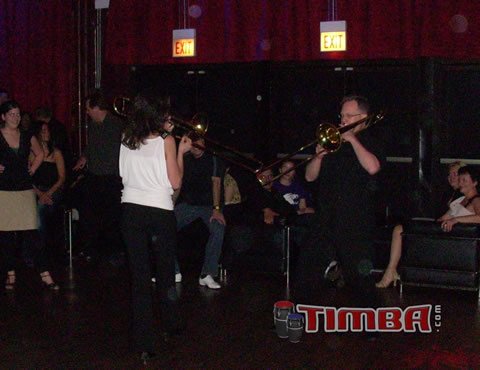 (Carpacho y su Super Combo)
Here are some ot the key live performances for the week:
Sunday, 29 January at 9 PM: Angel Melendez Tribute to El Cantante at the Cubby Bear
Tuesday, 31 January at 7:30PM: Havana (Latin Jazz jam) at Cafe Bolero
also Tuesday at 8PM: Grupo Los Primos (eclectic Latin) at Cafe Laguardia
Wed, 1 February at 7:30pm: Eliezer y sy Orquesta at Carnavale
Thurs, 2 February at 7:30PM: Bomba con Buya (Boricua) at Rumba
Friday, 3 February at 7:30PM: Afinca'o (Salsa Dura) at Rumba
Saturday, 4 February at 7:30PM Mambo 7 (Bachata, Merengue, Salsa) at Rumba
also Saturday at 7:30PM: Carpacho y su Super Combo at Las Tablas
This listing will become more comprehensive over time.
domingo, 13 mayo 2012, 04:12 am