Indice - Table of contents
Lo Nuevo
[hide]
Fotos Del Día
[hide]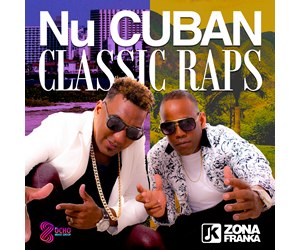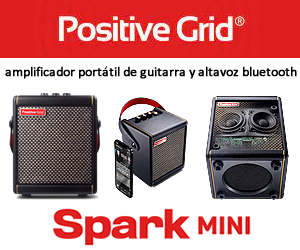 NPM Blog Archive - NPM Apr-Jun 2012
24 June 2012:
EVENT ALERT RICARDO LEMVO & MAKINA LOCA at the Mayne Stage
Friday, 29 June 2012, 9:00 PM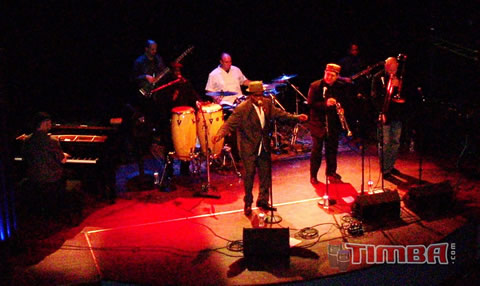 Ricardo at the Mayne Stage in 2011
Ricardo Lemvo and his band tore the roof off the Mayne Stage during their concert here last year (you can read our review of that here ) and they are back to do it again. This is one of the best bands for experiencing the musical connections between Cuba and Africa (especially the Congo) and how it comes together as Afro-Cuban music on both sides of the ocean, and this concert is a don't-miss event.
CD REVIEW: RETRO by Marlow Rosado Y La Riqueña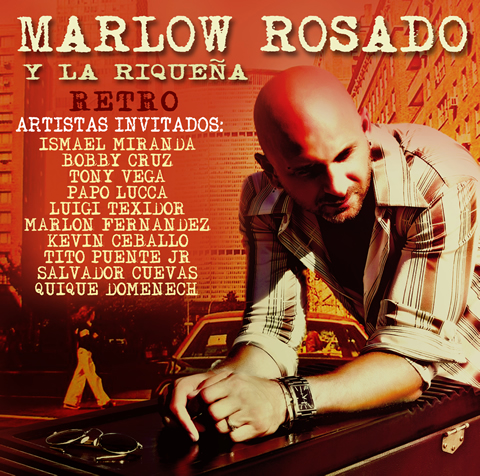 Retro is right - this channels the golden age of the Eddie Palmieri, Harlow and Ray/Cruz bands among others. You can read our review here.
This Week: Papo Santiago is back at the Cubby Bear Sunday, June 24th.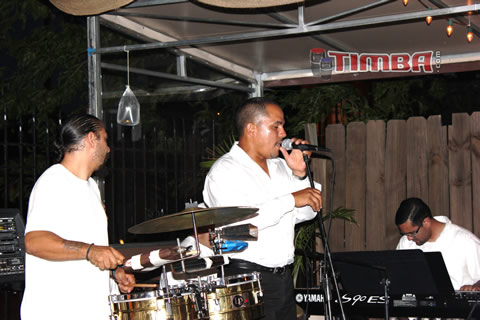 Earlier in the week, we checked out Albert Sierra's Cuban Flavor on Tuesday and Lise Gilly's Grupo Cha Cha on Wednesday. Albert was at 90 Miles, and you can read more about his band here . Grupo Cha Cha was at Carnavale, and you can read more about them here . Grupo Cha Cha has also recently released a very nice new CD This Is The Life that we will be reviewing next week.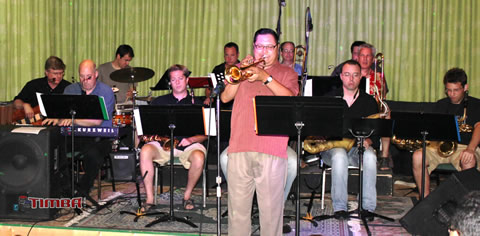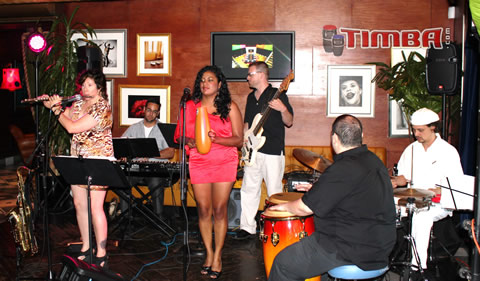 We also stopped into Summit, Illinois to check out the 13-piece Fred Cantu Bigband . Fred is one of the area's most formidable trumpeters - he has played with Chuchito Valdes and several other bands. He recently put together a big band that is doing straight ahead material from sources like Maynard Ferguson's book as well as some original compositions. This is a very well put together band with killer brass sections. Watch for this group, which is playing monthly at Mike's Luv 'n Music in Summit but will also being going into rotation at Fitzgerald's in Berwyn in the future.
---
18 June 2012:
We missed the weekend's Fiestas Puertorriqueñas festival here because we were in New York for a Mega Timba

Concert, but we are hearing good things about it from some people that went. See our Events and Reviews section for what's happening this week. Last Tuesday, we did pop in on Papo Santiago's set at the Alhambra. Freddy Kenton Jr. and Sr. did a couple of numbers to open the show, and Angelo Prieto of 4 Fantastic Events also showed some archival video. Papo's band is still on a hot streak, and they will be at the Cubby Bear on Sunday the 24th.

---
UPDATED FIESTAS PUERTORRIQUEÑAS SCHEDULE:

---
10 June 2012:
THIS WEEK:

Well, what had been a week-long festival is now down to four days due to the same budgetary woes that are affecting everyone else, but the annual Fiestas Patronales (Fiestas Puertorriqueñas) is here from June 14-June 17. A lot of powerhouse singers are coming in for this, and a few of them are being backed by area favorite Nabori . There are also some other concerts happening out of the park (see our Events and Reviews section), and if this is a typical year, there will be some things going on in some of the clubs late at night after the festival that we don't know about yet and haven't listed here, so it's worth calling some of these later in the week to see if they have any "special guests" coming in.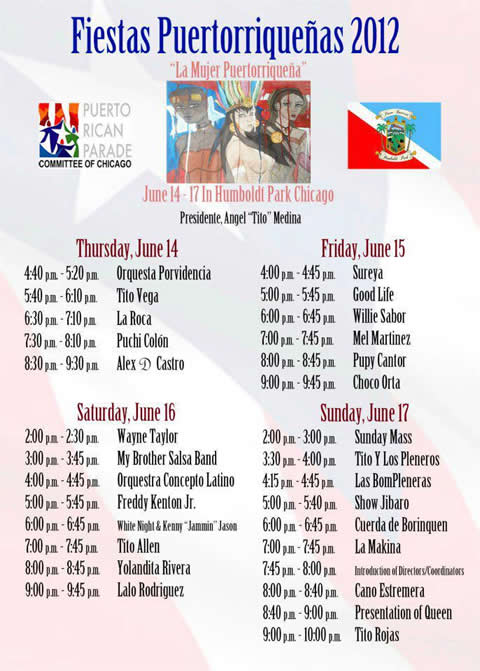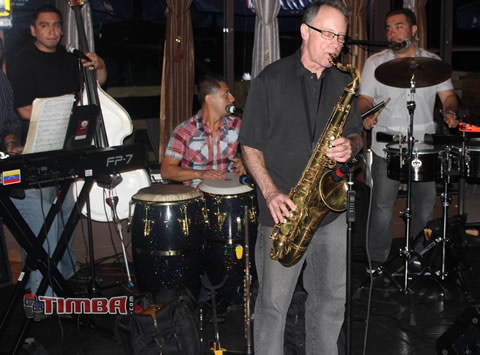 Our rounds this week included a visit to the Abram Gale Lounge to catch Rica Obsesion Havana , the Latin Jazz unit of Rica Obsesion . They are now the house band at the AG lounge and are scheduled to play there every other Thursday night. This means that in addition to the killer weekly Tuesday night Latin Jazz sessions at Cafe Bolero, there is also a Thursday night Latin Jazz option at the AG Lounge every other week. We also visited La Z De Oro to check out Marysela and Her Hot Bañeros , a quartet project led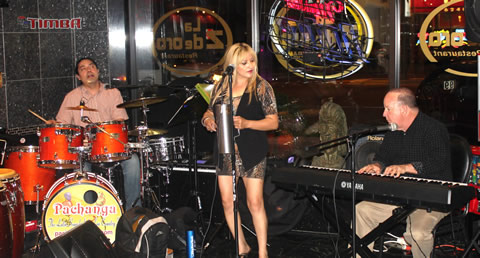 by vocalist Marysela and featuring Samuel del Real on keyboards. Marysela is a talented vocalist, and Samuel del Real has been well known on the Chicago scene for years. You can read more about the two restaurants and about Marysela's group in our Restaurants With La Música section, and you can also read more about Rica Obsesion in our Rica Obsesionpage.
---
3 June 2012: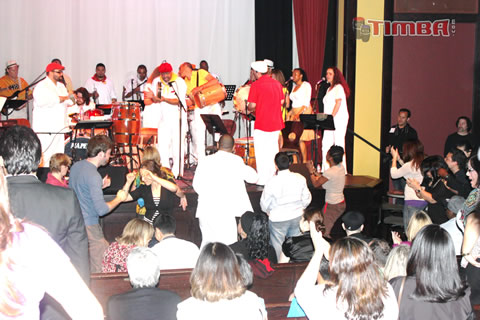 Last Wednesday, we caught the debut perfomance of a new 19-piece ensemble,CAPRE (the Chicago Afro-Puerto Rican Ensemble), which is sponsored by the Segundo Ruiz Belvis Cultural Center. Kudos to the Old Town School of Folk Music for hosting this explosive concert debut (by the way, they sold out for this event); we hope to see more of this group in the future. You can read more and see concert photos here.
See our Report From Chicago section for a review of Rica Obsesion 's CD release last week.
---
27 May 2012:
See the Calendar of Events in the Concerts, Events and Reviews section for a listing of who is playing this week. See also our Report From Chicago section for other news.
Highlights this week: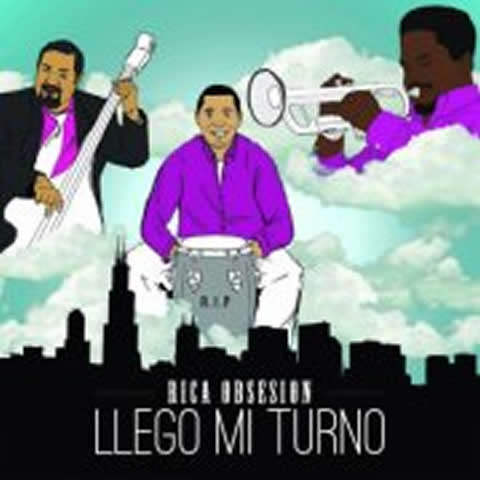 Rica Obsesion 's new CD, Llego Mi Turno , is out, and their CD release party is tonight (May 27) at the Cubby Bear. We'll review their CD next week, but you can beat us to the punch by catching them live first (their CD should be available at the concert).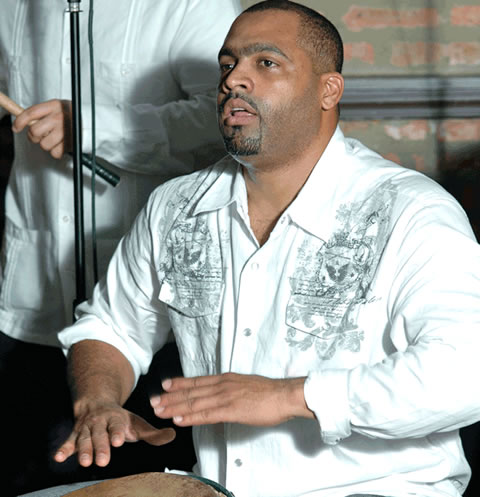 CAPRE (the Chicago Afro Puerto-Rican Ensemble, is playing the World Music Wednesdays series at 8:30pm at the Old Town School of Folk Music . We haven't heard CAPRE before (it was formed in August 2011), but we are told that it uses Bomba and Plena as the foundations for fusion music, and this sounds intriguing.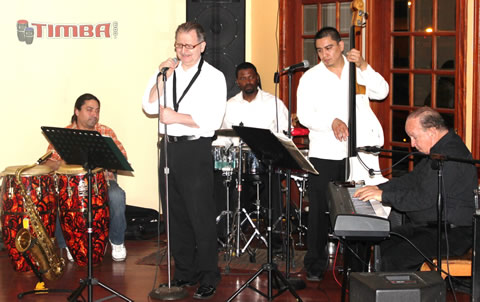 Although Rumba has been (and will be) closed for an extended period, Samuel Del Real and Wo Romanowski , who fronted the house band there, are still out performing as part of the Samuel del Real Quartet. You can read more about this band here.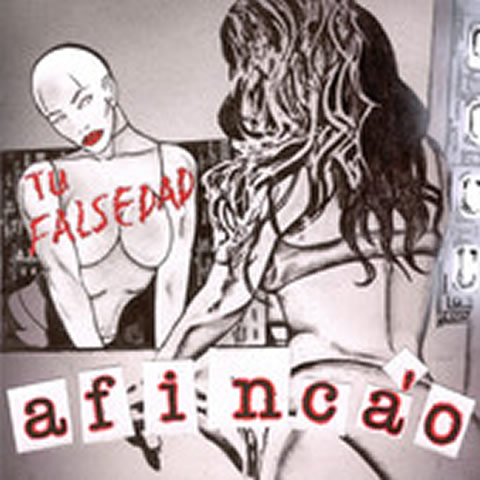 Speaking of new releases, local Salsa Dura group Afinca'o has released a new single, Tu Falsedad , as a prelude to the release of a full CD later this year. The single is available on I-Tunes and can be previewed and purchased at the following URL:
http://itunes.apple.com/us/album/tu-falsedad/id530570040?i=530570047
Congratulations Afinca'o , and we look forward to your full release.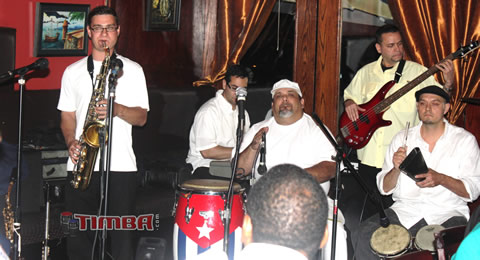 During the last week, we popped into Coco's on Division for the first time and checked outAlbert Sierra 's project there. You can read about it here.
---
SPECIAL ADVISORY FOR NY MEGA TIMBA CONCERT
We received a notice that the date has been changed to June 16 - See here for more information.
---
20 May 2012:
See the Calendar of Events in our Events and Reviews section for this week's items. A few of our best local bands are playing various places including Papo Santiago's band tonight (May 20).
Our rounds this week included a visit to Cafe Bolero , where the late Richie Pillot directed a Latin Jam set on Tuesdays with his group Havana. The group has continued on Tuesday nights under Phillipe Vieux's direction. and is still very much worth a listen.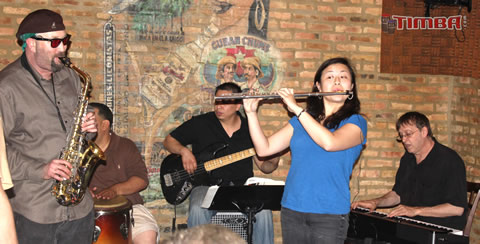 See our update with pictures here .
We also dropped in on Carpacho's set on The Abbey: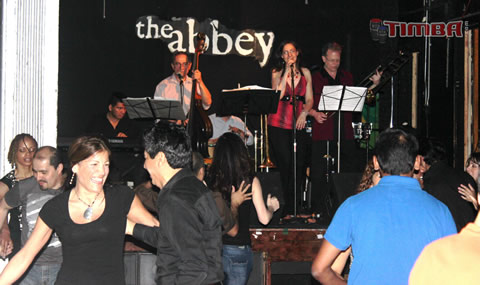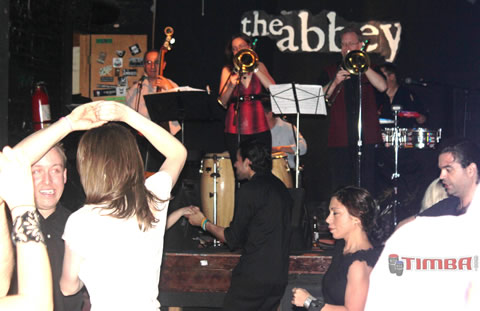 This is a really fun band, and it is sounding even more dura these days, in part because the percussion section seems to sound a little fuller. We noticed that the timbalero has rigged up at least one foot pedal to add some percussion instruments such as campana that would otherwise be missing. We're seeing more of this these days as bands adapt to being "downsized" at some clubs. For example, Pedrito Martinez often sits on a cajon rather than a conventional stool. If you can also play a drum kit, this actually isn't astonishing, but it would represent a big leap for some percussionists who can't do that.
Coming up: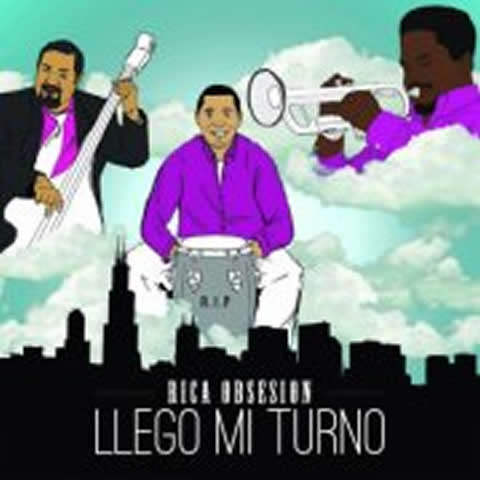 Rica Obsesion, one of Chicago's best Salsa Dura bands, is having the release party for its new CD Llego Mi Turno at theCubby Bear as part of the Live Salsa Sundays series there. You can read more about this band here . We enjoyed their set the last time we checked them out and are looking forward to this event.
Fiestas Puertorriqueñas 2012 , which is happening June 14-17 2012 in Humboldt Park, has released the lineup, which you can read here . Local Cubana vocalist Sureya (who will have her own CD out later this year) is in the lineup, Nabori is backing some of the vocalists from out of town.
---
13 May 2012:
See the Calendar of Events in our Events and Reviews section for this week's items. A few of our best local bands are playing various places.
Although the number of days has been reduced from six to four, Fiestas Puertorriquenas , which is now in its 30th year (congratulations!) will be taking place in Humboldt Park from June 14-June 17, and there will still be a lot of bands. Stay tuned for more details as the date approaches.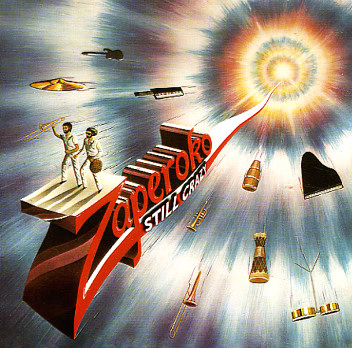 One of Puerto Rico's most progressive bands in the 1980s was Zaperoko . You may know them today as Truco y Zaperoko , still an excellent band but with more folkloric touches after the merger between the two groups. The original Zaperoko, which included Giovanni Hidalgo on percussion and William Cepeda on trombone, mixed liberal doses of Songo into their music and pulled no punches when it came to tempos, rhythm changes or lyrics. Their first two albums, Cosa de Locos and Still Crazy,continue to hold up well today, and Still Crazy has just been reissued on CD. If you had the vinyl, you'll already know why this is news. If you've never heard their first two albums and like your music on the wild side, check this out. Ahead of their time in some ways. The band that best matches that energy today in Puerto Rico may beOrquesta El Macabeo , which we'll be saying more about soon.
---
6 May 2012: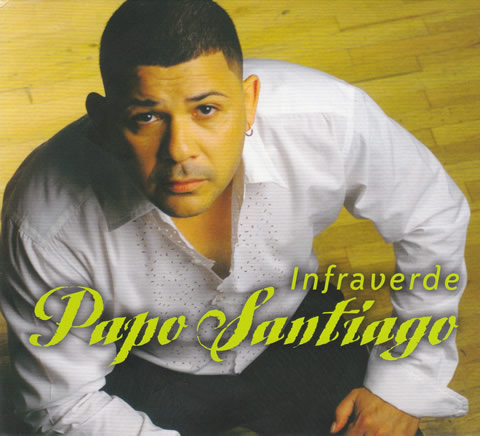 Papo Santiago i s at the Alhambra Palace on Tuesday, May 8 at 10PM. Papo's CD, Infraverde , is great, and if you haven't seen them live yet, you should definitely check them out. The live performances take things up a few notches. The rhythm section is tight, the brass section wails, and the group does a nice cross section of Puerto Rican and Cuban styles.
A few weeks ago, we noted the passing of Richie Pillot, long-time leader of the group Havana . The survivors are carrying on at Cafe Bolero with Richie's Jam; see out Calendar of Events for details.
---
29 April 2012: We missed the Eddie Palmieri concerts due to out of town obligations - if you saw them, please write us and tell us what you thought. Also, fans of Nabori should note that they are in town twice this week - check our Calendar of Events for details.
---
22 April 2012: The Eddie Palmieri concerts are tonight - see our listing from last week immediately below
---
15 April 2012:
This Week:

AN IMTIMATE EVENING WITH THE EDDIE PALMIERI QUARTET, Mayne Stage , Chicago, IL, Sunday, April 22, 7:00pm and 9:30pm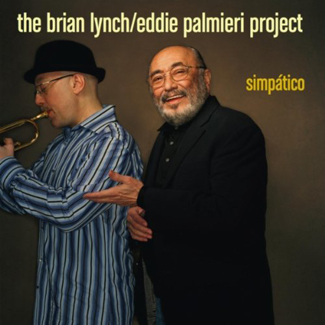 This event is to celebrate Eddie's 75 birthday as well as his more than 50 years in music. He has left quite a body of work over the years in both Salsa and Latin Jazz. This will be a Latin Jazz performance with his quartet, and our people in the Bay Area loved his appearance there a few months ago -- he still has it. Say whatever else you want to about Eddie, he has been willing to take some risks over the years including (along with his late brother Charlie) having his dance band play Mozambiques back when that rhythm was practically taboo in the US, and his Jazz chops helped him be part of the progressive wing of the Salsa genre as well.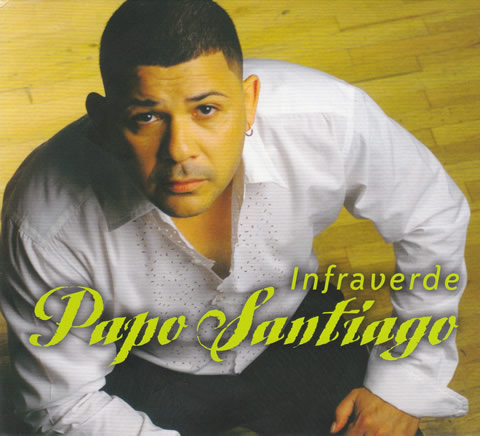 Check out our Calendar of Events for this week's dance dates including two by local bands on either side of recording projects - Rica Obsesionat the Cubby Bear on Sunday, April 15 and Papo Santiago at the Old Town School of Folk Music on Friday April 20. Papo released his CD Infraverde a few months ago, and Rica Obsesion is weeks away from releasing their own project. Which brings us to this week's editorial: we are in a period in which a lot of our best local bands are putting out recording projects - CALJE, Papo Santiago and Angel d'Cuba have already released discs, and Rica Obsesion and Afinca'o are about to do so. Other local groups are coming down the pike as well. None of these projects is backed by a major label - in most if not all of these (we think it's all, but we aren't 100% positive), the musicians are out of pocket on production costs (studio time and the production process aren't free) and will either make or lose money depending on whether or not their CDs sell.. SO, if you dig what you are hearing from these bands, please do the right thing: buy a copy of their stuff, don't file-share or worry them to death about a freebie because you're dating their second cousin or something. Freebies aren't "sticking it to the man"; you're just sticking it to the performers. And, successful recordings lead to more recordings. Everybody wins, especially us, when that happens.
---
8 April 2012:
See our April 1 listing about Fela! which is scheduled to end April 15 unless extended.
Two of Chicago's finest Salsa bands, Afinca'o and Rica Obsesion , are weeks away from new CD releases. You can hear Afinca'o live tonight at the Cubby Bear, and Rica Obesion will be there as well on Sunday the 15th.
---
1 April 2012:

A battle of the bands series is starting at the Bottom Lounge this week - see our Events & Reviews calendar for more information. This week sees Papo Santiago face off against Angel Melendez .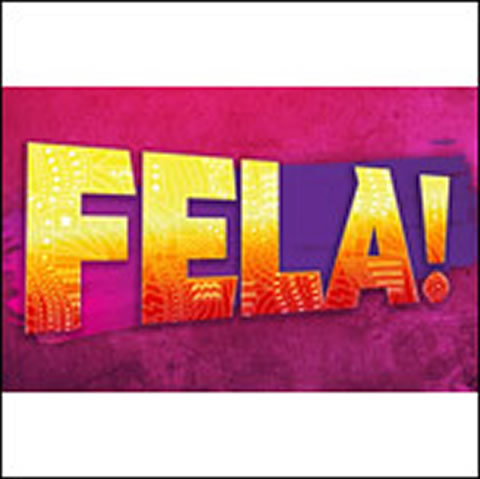 Fela! is an highly-acclaimed musical about the late Fela Kuti, among many other things one of the progenitors of what many Americans call Afrobeat (but that is also a gross oversimplification of his career) and an influence on many musicians globally for better and worse. If you listen to some of the Cuban charanga Maravilla de Florida 's songs like Son Wambari and Fela Kuti'sLady side by side, you'll notice some interesting similarities. Fela! is playing at the Oriental Theatre in Chicago, Illinois through April 15.
---
(For earlier posts, see the NPM Blog Archive )
lunes, 23 julio 2012, 02:00 am