Indice - Table of contents
New Stuff
[hide]
Photos of the Day
[hide]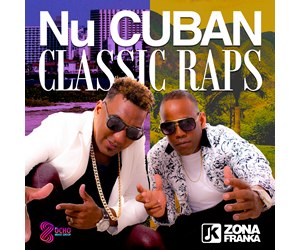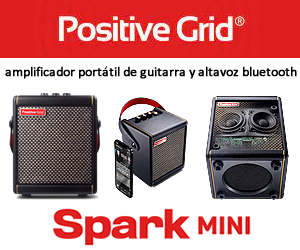 The Music of Ritmo Oriental - Pedro Calvo
The last two songs from CA-718 aren't on La historia de la Ritmo, and we haven't even been able to find any record of EGREM ever releasing them on vinyl, although they obviously must have. Our recordings come from a bootleg bought in Little Havana by Cuban music expert Osvaldo Martínez, a source of endless help on this and other timba.com projects.
1974 Ritmo Oriental- Que se sepa bien, mi amor (J.C. Maza)
xx0x 0xxx 0xx0 xxx0 2-3 rumba clave
0xx0 x0x0 x0x0 x00x bass - MIDI
bass: Humberto Perera
source: write EGREM
notes: The North American influence, via Los Van Van, is prominent here in the chord progression and vocal style. Rhythmically, the bass follows the standard songo formula.
The heavily con efecto transition from the cuerpo to the montuno section is particularly nice harmonically:
BxxB BxBx xxxx BxBx bloque (B=Bloque)
BxxB BxBx xxxx BxBx
BxxB xxBBxBPPP PxBx (P=Piano)
CxxC xCxC xxxx xxxC a capella coro enters (C=Coro)
CxCC xCxC xCxC xCxx audio example
Qué se sepa bien features an early example of Pedro Calvo actually singing. In his brief tenure with La Ritmo, prior to his epic 26 year stint with Los Van Van, Pedrito was used primarily for those campy, humorous interjections which are about the only as[ect of the early RO masterpieces that now sounds dated. Interestingly, after providing Los Van Van with its most prolific singer, La Ritmo did the same for NG La Banda fifteen years later, in the person of Tony Calá. As we'll see, La Ritmo got a lot more production out of Tony C before he moved on. Calá's 10 years as songwriter, lead vocalist and violinist with La Ritmo were arguably the best of his career. The third famous alumnus of Ritmo Oriental was violinist David Calzado, who of course went on to become the leader of La Charanga Habanera, utilizing many of the musical ideas he's learned in his apprenticeship with La Ritmo.
The last song recording on the CA-718 session, Quién dice (La gorda), has been the cause of more than its share of discographical dementia. Like Que se sepa, mi amor, it only appears once in our list of EGREM sessions, with no LP shown. Osvaldo Martínez spoke to a member of Orquesta América who remembers being at EGREM in 1976 and witnessing Ritmo Oriental making a recording of La gorda, which went on to be a big radio hit. However, since our bootleg recording has the unmistakable voice of Pedro Calvo, I'm still contending that it's the earlier CA-718 version because by 1976 Pedrito had already left for Los Van Van.
197? Ritmo Oriental- Quién dice (La gorda) (J.C. Maza)
xx0x 0xxx 0xx0 xxx0 2-3 rumba clave
0xx0 xx0x x0x0 0xx0 bass - MIDI
bass: Humberto Perera
source: write EGREM
notes: The only unusual feature of Perera's driving bass tumbao is that it slams out the backbeat of the 3-side and omits the ponche. Maza's nicely-written cuerpo ends with a relatively easy-to-follow example of con efecto. Well, at least it's easy to follow once you realize that the time stops!
00x0 x0xx 00x0 x0xx con efecto bloque
Tuesday, 22 March 2011, 07:31 PM