Indice - Table of contents
Lo Nuevo
[hide]
Fotos Del Día
[hide]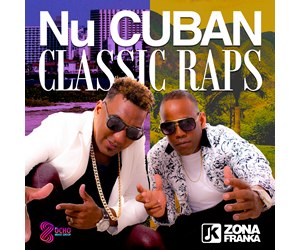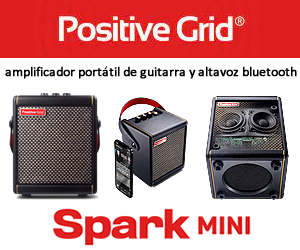 The Music of Ritmo Oriental - Conga Marchas of the 70s
The Conga Marchas of the 70s
Sabroseao con la Ritmo, the "missing link" in the development of Ritmo Oriental's arranging style, also appears to mark a shift in the style of their conguero, Juan Claro Bravo.
Throughout most of the track he plays variations of the generic conga tumbao:
(s=slap, o=tone. x=manoteo)
xxsx xxoo xxsx xxoo generic conga tumbao
But during the middle section of Sabroseao, Juan Claro plays a marcha, now commonly called bota, which was used extensively by Los Van Van and later become extremely important in the timba of Paulito FG, Manolito y su Trabuco and others.
xxsx xsxs xxsx xsxs bota básica
xxsx xsxs xxsx x0xo bota variation 2
source: The Tomás Cruz Conga Method, Volume 2
By the time La Ritmo recorded again, Claro had all but abandoned the standard marcha for the flexible new guaguancó-based approach that he would use throughout the rest of his career. Here's a typical example from la Ritmo's Baile del azúcar:
xxsx xs00 xoxx xs00 Ritmo Oriental -- Tomasito
sources: RO: Guarachando -- Tomás Cruz Conga Method, Vol. 2
El Yulo had already introduced a similar approach in Los Van Van's 1969 songo recordings, but Juan Claro tended to be stay closer to guaguancó while Yulo's relied more on creative melodic combinations of open tones.
xxsx oo00 ooxs xxxs LVV -- Tomasito
sources: LVV: write EGREM -- Tomás Cruz Conga Method, Vol. 2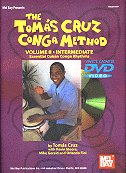 For further study, The Tomás Cruz Conga Method, Volume II (co-authored by myself, Orlando Fiol and Mike Gerald) has a full chapter devoted to "songo" with written and video tutorials on a wide variety of Los Van Van and Ritmo Oriental marchas as well as some of Tomasito's own creations.
Meanwhile, Irakere's first conguero, Lázaro "Tato" Alfonso, had his own take on the re-rumbafication of the congas in Cuban pop. Irakere called their version batún-batá. Tato played the congas with one hand and a bell with the other while Oscar Valdés played an interlocking part on an Iyá. We'll have more on this a little later.
martes, 22 marzo 2011, 07:31 pm