Pa' Ponerte en Talla
Danny Lozada & Septeto Nacional Thanksgiving Shows
Yoshi's Oakland & San Francisco to Feature Cuban Music
Wednesday, November 25th 2009
FOR IMMEDIATE RELEASE: Cuban Music in the Bay Area
Danny Lozada 8 and 10 pm shows at Yoshi's Oakland November 25, are a dream come true for timba fans hungry for the fast, intricate music he composes and performs. This is his first Bay Area appearance since 2007. Danny arrives Sunday night, 11/22, for a guest appearance at Jelly's with Fito Reinoso.

Then Wednesd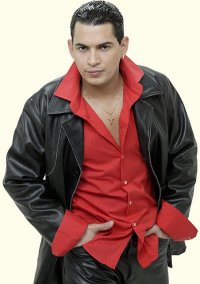 ay, 11/25, he'll light up Yoshi's Oakland with two shows. Danny's performance and band leading abilities are amazing and seeing him at this world-famous venue – with an open dance floor and the best sound system anywhere – will be extraordinary.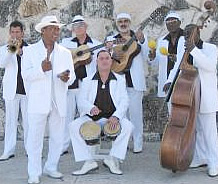 His 11-piece band of great timba musicians will begin full force at 8 pm, and by the 10 pm show there may be some surprises. Septeto Nacional after finishing their own 8 pm show at Yoshi's SF – has been invited to join Danny in Oakland, along with other Bay Area Cuban stars for a long overdue reunion.
Hearings this week in Washington, D.C. on lifting the embargo, along with sold out Septeto Nacional shows on the East Coast – have added to the buzz across the U.S. that Cuban music is back full force. Support these internationally recognized musicians and our Bay Area musicians as well.
Both shows are expected to sell out - advance ticket purchase is recommended (click here to buy).