La Última
miércoles, 08 noviembre 2023, 09:42 pm
Ned Sublette on The Clave Chronicles!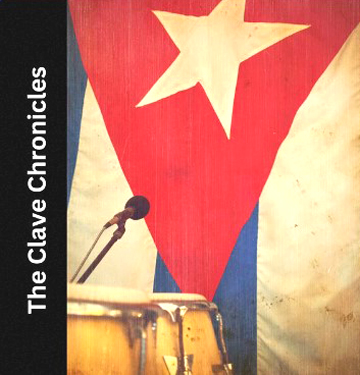 An especially exciting new episode, and hopefully the first of several with the great Ned Sublette, whose combination of knowledge about Cuban, Afro-North American, and African music puts him in a class of his own. This episode focuses on folkloric music. Here's Rebecca's description:
Rebecca speaks with musician/producer/historian Ned Sublette, author of the most comprehensive history of Cuban music in English, Cuba and Its Music: From the First Drums to the Mambo. Sublette is leading trips to Cuba through his organization, Postmambo, and in January will embark on La Ruta de los Fundamentos, a tour focusing on Afro-Cuban sacred sites in western Cuba (email postmambo@gmail.com for more info). We talk about the dense and entangled networks of Afro-Cuban religious practice and play a few fieldwork recordings from rural western Cuba.