Archivo
New Stuff
[hide]
Photos of the Day
[hide]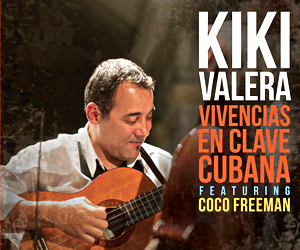 Pa' Ponerte en Talla
CHARANGA HABANERA EN MIAMI - DEC 26 2009
Rumors of a reunion appearance with Danny Lozada
Update December 4, 2009: En comunicación directa, Danny me informa que recién llegado a Estados Unidos de México el nos visita para cumplir su gira y presentarse en varias ciudades incluyendo a Tampa, Nueva York, Miami, Chicago, San Francisco y Los Angeles. Pero el nunca ha sido invitado por David Calzado o por otra orquesta de Cuba a compartir escenario. Danny se siente muy contento de que se estén abriendo las puertas para todas estas grandes orquestas cubanas. Y que para el es un placer como espectador disfruntar de todos los conciertos que puedan surgir aca en los Estados Unidos. Danny comenta: "Agradezco mucho que el público desea una unión con la Charanga Habanera y que en la ocasión que me inviten oficialmente yo estoy dispuesto a participar."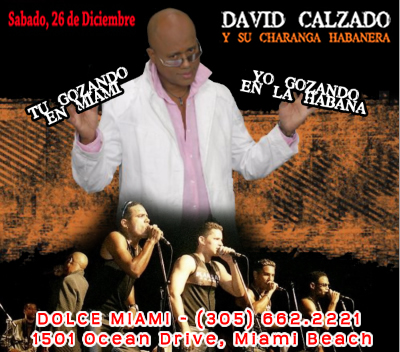 click on the image above to see the full official flyer
Further fueling the news that Cuban bands will begin a new US invasion, this new flyer has surfaced presenting David Calzado y su Charanga Habanera in Miami on Saturday December 26 2009. We know that Danny Lozada is back in the US after his concert at Yoshi's Oakland and rumors are flying that he will sing with La Charanga in Miami. Danny que nos comentas de tu polémica? Anyone with further info on this please write us. The venue is called Dolce Miami, located at 1501 Ocean Drive, Miami Beach. For tickets please visit www.charangahabaneramiami.com.
continue reading Pa' Ponerte en Talla