Sin Clave No Hay Na
CD Reviews Are Back!
¡Reseñas de CD Regresan!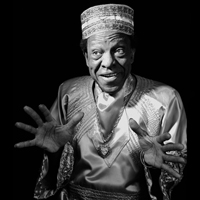 ENGLISH: After a considerable hiatus, we will be publishing CD reviews again in the future. Most of these will be recent releases made in Cuba or with musicians living in Cuba, but we are going to begin with what is believed to be the last full studio album by El Gran Fellove, recorded in 1999 in Mexico city and not released until October 7 of this year (the 100th anniversary of his birth). You can read our review of Joey Altruda Presents: El Gran Fellove in English here.
ESPAÑOL: Después de una pausa considerable, volvemos a publicar reseñas de CD en el futuro. La mayoria de ellas serán lanzamientos recientes hechos en Cuba o con músicos que viven en Cuba, pero vamos a comenzar con lo que se cree es el último álbum completo en estudio de El Gran Fellove, grabado en 1999 en la ciudad de México y lo lanzado hasta el 7 de octubre de esta año (centenario de su natalicio). Puedes leer nuestra reseña de Joey Altruda Presenta: El Gran Fellove en español aquí.
continue reading Sin Clave No Hay Na