Tom Ehrlich - Wayne Wallace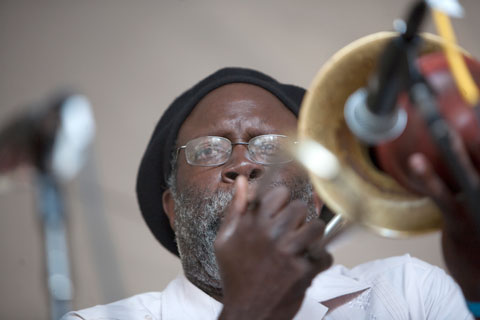 Wayne Wallace trombonist, arranger, composer, band leader and much more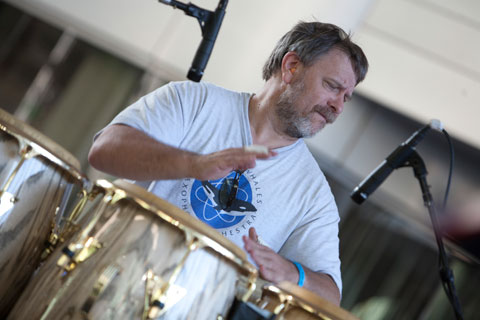 Michael Spiro
Michael Spiro is internationally respected as one of the great percussionists in the Afro-Cuban tradition. He plays in many groups too numerous to mention and is also a great author of conga playing books.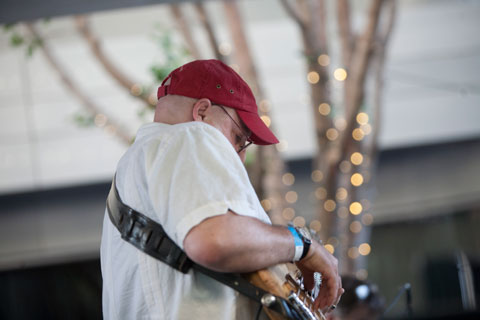 Dave Belove
Dave Belove also plays in many groups, in different contexts including jazz, salsa, laitn jazz and gospel.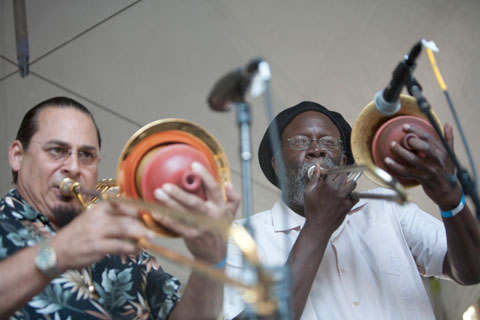 Steve Turre and Wayne Wallace on the bones
The crowd at the Latin Jazz Stage was treated to a special surprise. Steve Turre, one of the best trombone players alive today, happened to be in town visiting his family and at the request of Wayne sat in with the group. Steve has his own groups and has played with pretty much everybody in the jazz and latin music fields.
Monday, 24 December 2012, 01:42 AM