Indice - Table of contents
Lo Nuevo
[hide]
Fotos Del Día
[hide]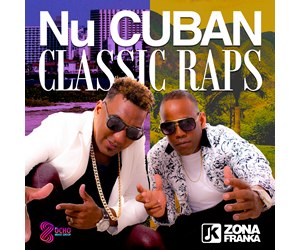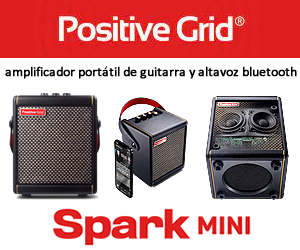 Michelle White - Timbera Archives November 2005
Saturday November 26 2005 - New Latin Music Magazine on the Way
Artem Ivantsov, from Dnipropetrovsk, Ukraine, producer of the TV program Barrio Latino (Ukrainian TV) and experience in publishing is presently implementing an idea of a Latin music magazine. We at Timba.com will be contributing with articles ranging from interviews, to Kevin's educational articles, to articles about festivals here in Europe. Artem says "All ideas are welcome".
And to start our collaboration he has sent us two interesting interviews he did this summer in Havana. The first is with Manolito Simonet. How many people knew that they did a concert at the royal palace for the Prince of the Netherlands and that the poeple were singing along? Yes the royal family of the Netherlands are timba fans! The second is a short but very interesting interview with El Tosco, who doesn't hold back. I particularly like his comment that what Cuban music needs is "a passport".
Check these interviews out and stay tuned for updates on the magazine and where it will be distributed.
Nuevo Periodico de la Música Latina
Artem Ivantsov, de Dnipropetrovsk, la Ucrania, productor del programa Barrio Latino (la televisión Ucraniano) y con experiencia de industria editorial actualmente pone en ejecución una idea de una revista de la música latina. Nosotros de Timba.com contribuiremos con artículos desde entrevistas a los artículos educativos de Kevin a artículos de los festivales aquí en Europa. Dice Artem "Todas las ideas son agradables".
Y para comenzar nuestra colaboración nos envió dos entrevistas interesantes que hizo este verano en la Habana (en inglés). El primero es con Manolito Simonet. ¿Cuantas personas sabían que hicieron un concierto en el Palacio Real para el Príncipe de Los Países Bajos y que la gente estaba cantando? Sí la Familia Real de Los Países Bajos son fans de la timba! la segunda es una entrevista breve pero muy interesante con El Tosco, que habla lo que piensa. Me gusta particularmente su comentario de que lo que necesita la música cubana "es un pasaporte".
Controla esas entrevistas y espera actualizaciones sobre la revista y donde será distribuido.
Thursday November 24 2005 - Calixto's Way
Calixto Oviedo's new Latin Jazz CD, Calixto's Way, recorded on the label DDE Records, is already receiving praise from those who have heard it. But don't wory timba fans, his repertoire still includes timba. And for those of you who also enjoy latin jazz, you will enjoy hearing Calixto's style incorporated into jazz. To listen to some short clips of the songs, click here.
Calixto's Way
El nuevo disco de Latin Jazz de Calixto Oviedo, Calixto's Way, grabado con DDE Records, ya está recibiendo alabanza de la gente que lo ha escuchado. Pero no se preocupen fans de la timba, su repertorio todavía incluye la timba. Y para ustedes que también le gusta el Latin Jazz, gozarán el estilo de Calixto incorporado en el jazz. Para escuchar algunas breves clips de las canciones dé clic aquí.
Wednesday November 16 2005 - Osvaldo Chacón y Su Timba in France
We have some great, new photos by Cyrille Kervisic of Osvaldo Chacón performing in France for an audience of 800. Nice to see that he has developed such a large following here in Europe.
Osvaldo Chacón y Su Timba en Francia
Tenemos algunas buenas, fotos nuevos por Cyrille Kervisic de Osvaldo Chacón tocando en Francia para un público de 800 personas. Qué bueno ver que ya tiene un público tan grande aquí en Europa.
Saturday November 12 2005 - And Speaking of the New Paulo FG CD...
There is a short interview by Cubavisón Internacional about the new CD. Paulo tells about some interesting special guests on the CD. Unfortunately, the CD was delayed somewhat by Hurricane Wilma and they will probably not have it with them at the beginning of the tour.
Y Hablando del Nuevo Disco de Paulo FG...
Hay una entrevista breve por Cubavisón Internacional sobre el nuevo disco. Paulo cuenta de algunos invitados interesante en el disco. Desafortunadamente el disco se retrasaron por el ciclón Wilma y probablemente no lo llevarán al principio de la gira.
Thursday November 10 2005 - More on Paulo FG
In less than a week Paulo FG begins his EuropeanTour. Currently he is in the studio putting the finishing touches on his new CD, Un poquito de To'. So far we don't know if it will be ready in time for them to sell it during the tour. I hope so! But in the meantime here is a look at the Un poquito de To' poster.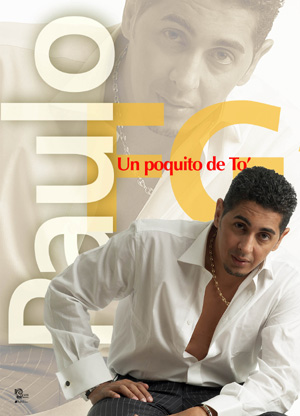 Más Sobre Paulo FG
Dentro de menos que una semana comienza Paulo FG su gira de Europa. Actualmente está en el estudio terminando su nuevo disco, Un poquito de To'. Hasta ahora no sabemos si el CD estará listo con tiempo para estar a la venta durante la gira. ¡Espero que sí! Pero mientras tanto aquí es el afische para Un poquito de To' .
Wednesday November 9 2005 - Charanga Habanera Pictures, Concert Report & Video
Thanks to Ivan Puente of Canada who sent us some pictures from the Charanga Habanera concert in Vancouver, which was as successful as their concerts always are. And via a link at Billy Bryans' blog, I found a concert report by Timba Geek Suki. She has had the same experience as so many others: seeing the Charanga in concert is a life-changing experience. Once you've seen them live, you'll never be the same. So for those who haven't yet had the pleasure we include this link to la Farandulera where Linda has uploaded some video clips of the band at Lula Lounge in Toronto.
Fotos, Reportaje del Concierto & Video de La Charanga Habanera
Gracias a Ivan Puente de Canadá que nos envió las fotos del conciertos de la Charanga Habanera en Vancouver, que era un éxito, como siempre con sus conciertos. Y por un link en el blog de Billy Bryans, encontré un reportaje del concierto (en inglés) por Timba Geek Suki. Ella tenía la misma experiencia que tantos otros: Ver la Charanga en concierto es una experiencia que cambia la vida. Después de verles en vivo, nunca serás lo mismo. Entonces para ellos que aún no han tenido el placer incluyamos este link a la Farandulera donde Linda ha cargado algunas videos del grupo en Lula Lounge en Toronto.
Tuesday November 8 2005 - More Tour Info
We are getting more confirmed dates for the winter 2006 tour season. Spain can look forward to La Charanga Habanera, Manolito y Su Trabuco and Pupy y Los Que Son Son thanks to Timba y Son, a new promoter in Spain. This is great news because Spain has always been a timba desert.
Charanga Habanera will also be playing in Tampere, Finland on January 28th, And I can already tell the Charangueros that this will be a great concert. The audience in Tampere is fantastic as I saw during the Azúcar Negra concert. And I will shortly be getting the second part of the Azúcar Negra tour report up after many delays so you can all see what I mean.
Also another new date for Paulo FG who kicks off his Autumn European Tour next week here in Stockholm at Göta Källare. On November 25th he'll be playing in Padua, Italy at Bomba Latina.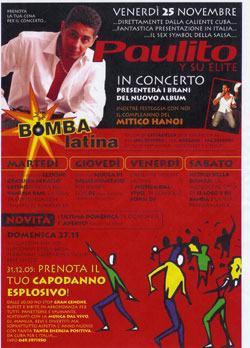 Más Info de Giras
Recibimos más fechas confirmadas para las giras del invierno 2006. España puede esperar a La Charanga Habanera, Manolito y Su Trabuco y Pupy y Los Que Son Son gracias a Timba y Son, un promotor nuevo en España. Es un buen noticia porque España siempre ha sido un desierto de timba.
Charanga Habanera también tocará en Tampere, Finlandia el 28 de enero, y ya puedo contarle a los Charangueros que estará un concierto maravilloso. El público de Tampere es fantastico como vi durante el concierto de Azúcar Negra. Y pronto voy terminar la segunda parte del reportaje de la gira de Azúcar Negra, después de mucha demora, para que todos sabrán de lo que estoy hablando.
También otra fecha nueva de Paulo FG que comienza su gira de Europa la semana que viene aquí en Estocolmo en Göta Källare. El 25 de noviembre tocará en Padova, Italia en Bomba Latina.
Wednesday November 2 2005 - Más Fechas de Paulo FG
La página de giras de Paulo FG está actualizada con una fiesta en España para el primero aniversario de la discoteca Empuriabrava. Clic aquí para descarga el afiche.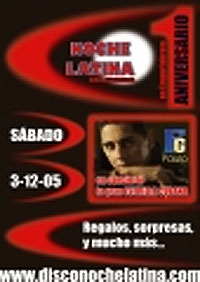 More Dates for Paulo FG
Paulo FGs tours page is updated with a party in Spain for the 1st anniversary of the discotec Empuriabrava. Click here to download the poster.
Tuesday November 1 2005 - Plus de Timba.com en Français
Tumbalaye.com a traduit des article et entrevues concernant Issac Delgado. Ils ont également quelques autres entrevues intéressantes.
martes, 22 marzo 2011, 07:32 pm