Indice - Table of contents
New Stuff
[hide]
Photos of the Day
[hide]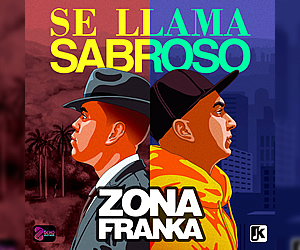 SpanishEnglishThe Songs: Track by Track - 3. Charanguéate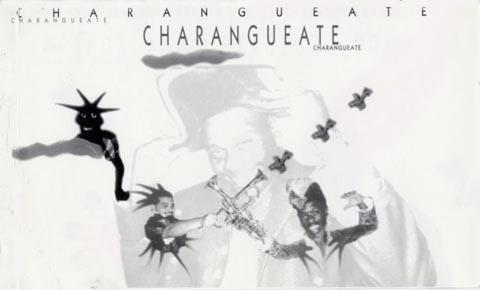 Charanguéate (Manolín "El Médico de la Salsa") [click here for full lyrics]
Charanguéate is the fourth and final song that Manolín wrote for Charanga Habanera. The first three were written before he formed his own group, but "Charanguéate" was contributed at a time when El Médico was probably the biggest star in Cuba. It's one of three famous "theme songs" that have been contributed to Timba groups by legendary figures from other bands. The others are Giraldo Piloto's "Lo Que Quiero es Bamboleo" and Juan Formell's epic "Somos la Charanga", written for this same basic group after they parted ways with David Calzado and changed their name to "Charanga Forever".
Although Charanga Habanera had changed not a single musician or arranger from its first album to its fourth, their style had changed so drastically that the opening of "Charanguéate" is the only part of "Tremendo delirio" which could conceivably have appeared on "Me sube la fiebre" or "Hey You Loca".The first five notes of the opening piano riff revive the bright, "sol natural", 3:2 groove that fueled the early classics. [audio example 9] It's also one of the rare moments of 3:2 clave on this predominantly 2:3 record. To spare the sanity of non-musicians, I've remanded the clave analyses to a separate page which can be accessed by clicking here. Suffice to say that although most of the tracks on this album are in straight 2:3 clave, "Charanguéate" has a very interesting and bizarre clave structure.
The form of the arrangement is also quite different from the average Timba chart (if there is such a thing). It's common in Timba to start with a preview of the montuno section as an introduction to the opening horn section and cuerpo which would customarily begin a salsa arrangement. That's what seems to be happening here. The opening coro, (see audio example 9), is followed a very melodic cuerpo-like section, but then the opening and the first part of the section return, and it begins to feel like the whole opening is the cuerpo. [audio example 10] But then it all dissolves into a clear cut horn opening, followed by a more standard cuerpo treatment of the middle part of the opening "cuerpo" [audio example 11]. This leads to the opening coro, as expected, but now it's in a different clave, with an entirely different tumbao. [audio example 12] The opening tumbao never comes back. So when all is said and done, the form winds up being a standard arrangement, preceded by a unique stand-alone section of a minute and twenty seconds, which takes melodic material from the main section and gives it a completely different musical treatment.
The first mambo is a perfect example of the contrasts between this album and Charanga Habanera's previous work. The mambo starts out in a groove which is highly reminiscent of the early albums, with the piano bursting out of the mix and filling the holes with jazzy blues licks. But in the space of just two sudden and dramatic notes it veers off into the type of dark minor groove that typifies "Tremendo delirio" [audio example 13]
Tuesday, 20 March 2018, 10:48 AM