Indice - Table of contents
New Stuff
[hide]
Photos of the Day
[hide]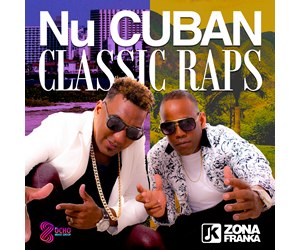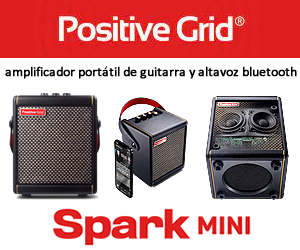 SpanishEnglishThe Songs: Track by Track - 7. Hagamos un chen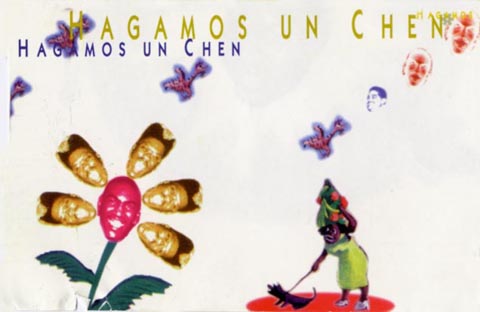 Hagamos un chen (David Calzado) (arr: González) [click here for full lyrics]
At first listen, "Hagamos un chen" seems to be the definitive example of the style of "Tremendo delirio". The intro, the rapped coros, the minor tonality, and the vocal orchestration all fit in perfectly with the mood of the album, but just beneath the surface are fascinating echoes of the previous albums and a rather amazing glimpse of the next. The 3:2 coros and complex clave changes look back to the first two CD's and the irreverent socioeconomic commentary of the lyrics recalls the third, but the piano tumbao, one of the very last that JC González would write for CH, turned out to be an important precursor of the direction the group would take after his departure. Here it is in its simplest form [audio example 39], and in context [audio example 40]. By itself, it sounds much more like classical music than salsa and it's this idea of combining the harmonic colors of classical piano music with the Afro-Cuban rhythms of salsa that produced a windfall of exciting new musical ideas for Tirso Duarte and the second great Charanga Habanera band. As we'll see in great detail in the review of "Charanguero mayor", Duarte, like González, is one of the quintessential giants of Timba piano, but their styles could scarcely be more different. The "missing link" seems to be "Hagamos un Chen", which sounds as if it should be Duarte's first Charanga Habanera tumbao rather than González' last.
The arrangement starts with a preview of the coro section, with Sombrilla rapping over the aforementioned tumbao, which transitions seamlessly into a very unusual horn intro [audio example 41] that almost seems to quote one of the hooks from "That's All" by Genesis! [audio example 42] There's also an especially smooth transition into Calzado's cuerpo which is so much more than an obligatory bit of salsa romantica before the montuno section starts. This cuerpo is beautifully developed from a compositional standpoint. First it takes a basic melody which lasts 4 claves, and reharmonizes it three different ways, each growing organically out of the last and building in emotional intensity.
Michel: vamos a hacer un negocio redondo
échame amor en un saco sin fondo
dame caricias, ternura
y un sexo tan duro, tan tierno
que detenga el tiempo
yo te daré lo que llevo por dentro
seré un volcán que estremece tu cuerpo
voy a saciar esta furia de amarte
y después del fuego voy a cariciarte
será un negocio tan bien realizado
pero primero firmemos contrato
que un intercambio que sea de amores
es muy importante la forma de pago [audio example 43]
This climaxes into a second melodic phrase, which is also repeated and reharmonized, leading up to the title of song in the final line, and making a compelling transition back into the original tumbao, and a first coro which is a third and very potent development of the second section of the cuerpo. The words are identical to the last stanza but the music is very different and extremely original.
seremos multimillonarios
no habrá quien pueda decir lo contrario
porque un negocio de sentimientos
sólo es posible si nace por dentro
y si yo tengo lo que a ti te gusta
y tú tienes lo que me conviene
y si ahora nada nos detiene
hagamos un chen [audio example 44]
The second coro, completely rapped, stands in stark contrast to the classically-tinged piano tumbao [audio example 45] and leads to a bloque and one of Polledo's boisterous raps to the crowd in which he sets up probably the most famous rapped coro of the album, returning to the humorous socioeconomic commentary theme of "Pa' que se entere La Habana".
coro 3: y que tú dices
que tú quieres que te pague con tarjeta de qué?
de crédito?
tú estás loca!
eso no te toca! [audio example 46]
Tarjeta de crédito, of course, refers to that most infamous symbol of capitalism, the credit card, which, as those who have traveled there know, is something which has no use whatsoever in Cuba! In one of his more famous interviews, Calzado joked about credit cards, saying that although he didn't actually understand how they worked, he was eager to obtain one. The interview was part of an article called "The Revolution Will Be in Stereo", by Silvana Paternostro, which first appeared in the New York Times magazine in 1999 and is a fascinated read. It's easy to find by searching google.)
All told, "Hagamos un chen" is a fantastic final collaboration between Calzado (composer) and González (arranger), before they went their separate ways shortly after the release of the album. Even the end of the track reflects the care that went into the pacing of this album. A baby bass lick trailing off out of the final bloque becomes a quirky and creative transition into the bluesy synth intro of the next track, and the bass then enters with the same note on which it had ended. [audio example 47]
Tuesday, 20 March 2018, 02:48 AM