Archivo
New Stuff
[hide]
Photos of the Day
[hide]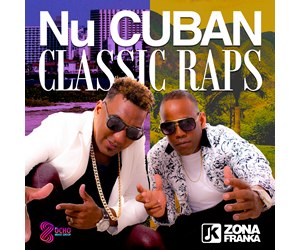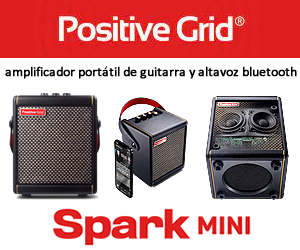 Sin Clave No Hay Na
Events of Interest in Miami, New York and Palm Springs
Miami, Florida, Saturday, September 9: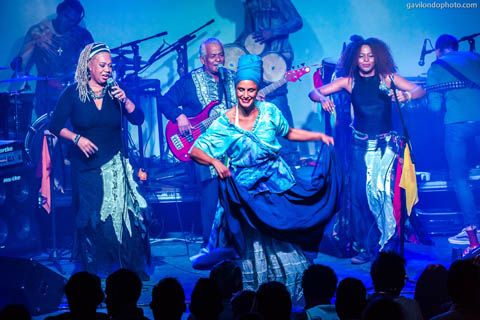 Sintesis, one of Cuba's most important Afrocuban Fusion groups, will be performing at Copper Fest at the Museum of Contemporary Art, 770 Northeast 125th Street, North Miami, Florida.. They are the last of four bands and the festival and are scheduled for 9pm. Degnis Bofill, one of Cuba's most impressive young percussionists (and a 2016 JoJazz winner as a soloist) will be on tour with them. More details about Copper Fest can be found on the Copper Fest web page.
New York, Saturday, September 9: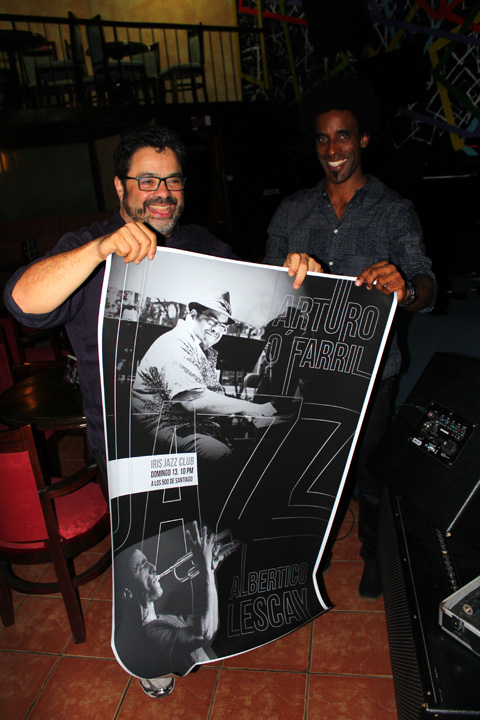 Albertico Lescay will be playing with Arturo O'Farrill and Blitz at the 4th Annual Music on Southern Blvd Festival (Southern Boulevard and 163rd St, NYC) at 12:30 in the afternoon. More information is available at the Casita Maria website. This is an excellent opportunity to hear Albertico, one of Cuba's rising young Jazz and NuJazz artists who is visiting a few cities in the Eastern US. He has been collaborating with a few groups while here, and one hopes that we will eventually be able to see his ensemble, Formas, perform in the United States.
As for Arturo O'Farrill, he has been doing a lot of impressive work both in the studio and on stage with musicians from Cuba and may now have the most extensive current resume of such projects among Jazz musicians in the US.
Palm Springs, California, Saturday, October 14: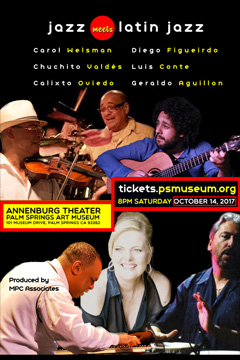 Most of Chuchito Valdes' recent outings in the US have been with a trio, this is an opportunity to hear him with percussionists Calixto Oviedo and Luis Conte as well as Diego Figueirdo, Carol Welsman and Geraldo Aguillon. More information and tickets can be found at tickets.psmuseum.org.








Chuchito Valdés, incidentally, will soon release a new album, Sueño que te beso, in collaboration with Juan Poch. More on this in the future.