Archivo
New Stuff
[hide]
Photos of the Day
[hide]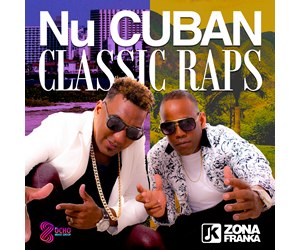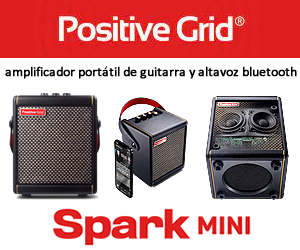 Timbera Mayor
Hablando con Lachy & Heikel
Lachy "very happy" & "El Chico Sexy"
Lázaro "Lachy" Maya sang with Maykel Blanco y Salsa Mayor and Orquesta Revé before joining David & La Charanga. Heikel got his start as a professional dancer before he caught David's eye and was invited to complete the singer line-up. Click on the images below to watch the interviews (in Spanish).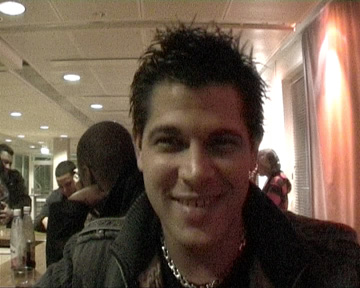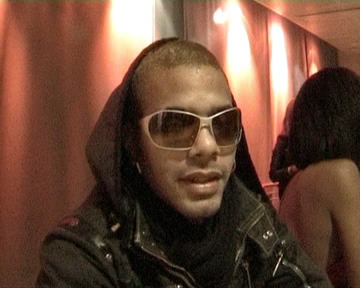 "Lachy very happy" aka "Lachy fortuna" Heikel "El chico sexy" Valdés
Haz clic en las imagenes para ver el video de las entrevistas en Español.
For those of you who haven't kept yourselves up-to-date on the comings and goings in La Charanga Habanera, it's time for a few introductions before El Ciclón de La Habana hits the US. The band now has a five-singer line-up. The veterans are Aned Mota "El Charanguero Gozador" and Dantes Cardosa "El Ricky Ricón". The newest singers have already been with the band for over a year, but since the band hasn't been to El Yuma since 2001 they may still be new faces to you.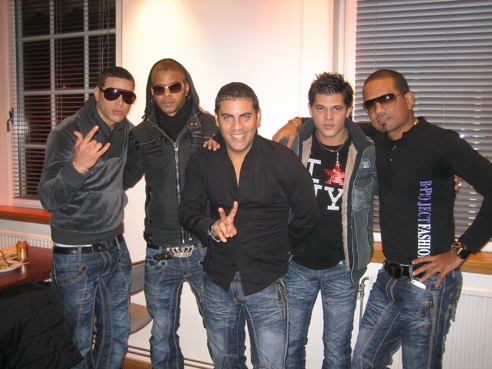 Junior, Heikel, Dantes, Lachy & Aned
Last Saturday, November 28th I took the opportunity to talk with Lachy and Heikel so they could introduce themselves to the readers of Timba.com. Junior was on the move most of the time so I didn't get a chance to talk to him, but you should know him from the very popular song "Mentirosa".