Timbera Mayor
Lo que va a partir el Yuma
Prepárense pa'l show de la Charanga
La Charanga Habanera has passed through several distinct incarnations in its 21-year existence starting as a traditional charanga in 1988, transforming into one of the most influential timba bands of the 1990s and changing with the times into a timbaton/timpop band in the past couple of years. Each epoch has had it's own character and made the questions "which is your favorite version of La Charanga Habanera?" a favorite topic among timberos. If you are new to timba, check out the History articles about the Charanga Habanera.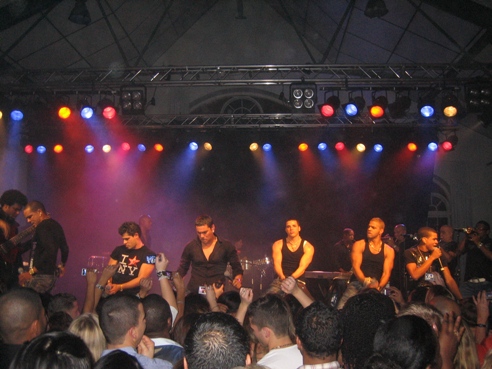 La Charanga Habanera - Stockholm, Sweden 28 November 2009
What is undisputeable is that under director David Calzado's guiding hand, the band has remained at the top of the Cuban charts since 1992, adapting to the recent reggaeton explosion in Cuba by successfully integrating reggaeton into their music and collaborating with some of the most popular reggaeton bands such as Eddy-K, Gente D'Zona and Baby Lores & El Chacal. With the approaching "new premier" of the Charanga Habanera in the US, I think it is timely to share my concert report from Stockholm, November 28, 2009. Click here to read the full concert report including video.