Sin Clave No Hay Na
LOS VAN VAN AT ARTES DE CUBA TONIGHT!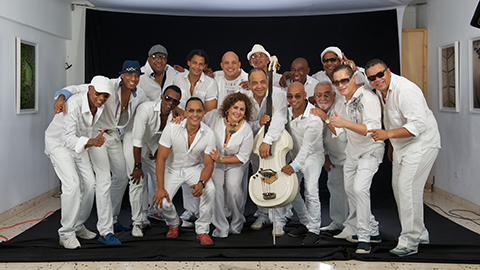 ENGLISH: It is a pity that Juan Formell is not physically with us for this moment, but his spirit and music most certainly are Los Van Van performs tonight at the Eisenhower Theater at the Kennedy Center at 8pm EDT (more information here). This is truly an historic moment in US-Cuba cultural exchanges.
ESPAÑOL: Es una pena que Juan Formell no esté con nosotros físicamente para este momento, pero su espíritu y su música ciertamente están. Los Van Van se presenta esta noche en el Teatro Eisenhower en el Kennedy Center a las 8pm EDT (más información aquí). Es realmente un momento histórico en los intercambios culturales entre los Estados Unidos y Cuba.