Archivo
Lo Nuevo
[hide]
Fotos Del Día
[hide]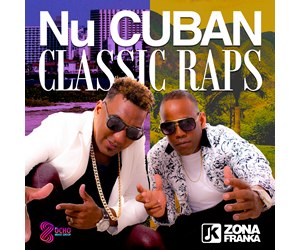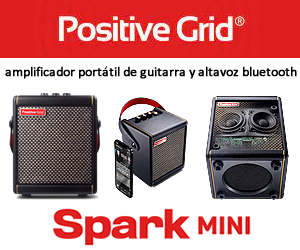 Sin Clave No Hay Na
martes, 04 julio 2017, 07:07 am
PRIMERA LINEA - AN IMPORTANT INTERNATIONAL EVENT FOR CUBA'S MUSIC INDUSTRY
PRIMERA LINEA - UN IMPORTANTE EVENTO INTERNACIONAL PARA LA INDUSTRIA MÚSICAL CUBANA
Also: Highlights of the Simposio Internacional Cubadisco 2017
También: Reflejos del Simposio Internacional Cubadisco 2017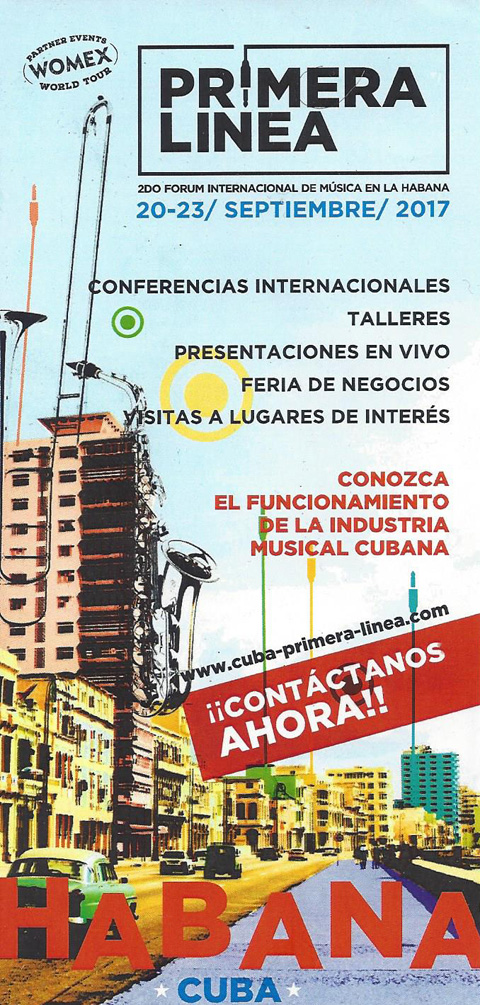 ENGLISH: The second edition of Primera Linea, an event hosted by the Insituto Cubano de la Música and organized by the Ministry of Culture with multiple coproduceers and sponsors, , is a partner event to WOMEX and should be of a high level of interest to international presenters and other members of the music industry. It will take place in Havana from September 20-23, 2017. This may also be the closest equivalent that Cuba currently has to the APAP event in the United States. Highly recommended for professionals presenting or working with Cuban music in any country. Full details can be found at
http://www.cuba-primera-linea.com/
ESPAÑOL: La segunda edición de Primera Linea, evento dirigido por el Insituto Cubano de la Música y organizado por el Ministerio de Cultura con múltiples coproductores y patrocinadores, es un evento socio de WOMEX, y debe ser de alto nivel de interés entre presentadores y otros miembros de la industria musical en todo el mundo que trabajan con la música cubana. Se llevará a cabo en La Habana del 20 al 23 de septiembre de 2017. También puede ser el equivalente más cercano que Cuba tiene actualmente al evento APAP en los Estados Unidos. Muy recomendable para profesionales que presenten o trabajen con música cubana en cualquier país. Puede encontrar más detalles en
http://www.cuba-primera-linea.com/
ENGLISH: One of the most distinguishing features of Cubadisco is the International Symposium held at CIDMUC. You can see a photo gallery, read commentary and download my copy of the program here.
ESPAÑOL: Uno de los rasgos más destacados de Cubadisco es el Simposio Internacional que se celebra en CIDMUC. Usted puede ver una galería de fotos, leer comentarios y descargar mi copia del programa aquí.

SEPTETO SANTIAGUERO US TOUR:
Septeto Santiaguero, which has won both Cubadisco and Latin GRAMMY awards as well as regular GRAMMY nominations, is coming to the US in multiple cities from July 19- August 12. You can see a tour schedule here, and this is their latest video, La canción de la trova.....