Pa' Ponerte en Talla
World Premier Album Release!
Sin Comentarios by La Bolá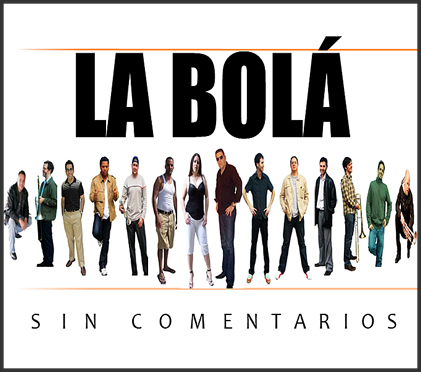 Debut release from NYC's timba frontrunners "La Bolá" offers the talents of conguero Aryam Vazquez along with pianist, musical director, lead vocalist and composer Ariacne Trujillo. Guest stars include José "Pepito" Gómez on lead vocals (tracks 2, 5, 10) and Pedro Domech on coros. Click on the album cover to listen to samples. The version we offer on LPM has been digitally enhanced and is different form the original release.
Press on LA BOLÁ
"Distinct, different and refreshingly Cuban, very Cuban" - El Especialito

"This band rocks. Period!" - New York Times

"Original modern Cuban music at its best. A groove that puts you in a trance " - Village Voice

"Scorching rhythms, soulful horn lines, aggressive bass lines, melodious strings and dynamic changes and vocals. La Bolá offers a modern Timba sounds that will put all audiences to move. The real stuff… and via New Jersey, USA! - Ricardo Ortega - El Avanze

"Their opening tunes starts out, Llego, llego, llego la Bolá … Well, they definitely have arrived" Impressive! - Hispanic Magazine