Timbera Mayor
Entrevista con Juan Kemell
La Barriada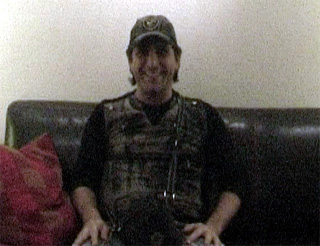 Juan Kemell y La Barriada performed here in Stockholm last Sunday as part of SELAM's African Festival. I took the opportunity to sit down with Juan Kemell before the show and talk about the tour, the last CD "Havananza" and the band's philosophy which is about simply making people happy.

The interview is in WMV format and in Spanish. Click here to watch the interview and stay tuned for the full concert report coming soon...
continue reading Timbera Mayor
Vintage NG La Banda
Where it all began
If you check the Timbera Archives you'll see that my first post of 2009 was the exciting news that NG La Banda was back into serious timba in a big way with the song "Lucha luchador". They have followed up with the recent release "La quinta avenida" sung by Lesmer Solenzar, another song that will please timberos who appreciate the sound of the 1990s. So what better way to open my first post at the new, improved Timba.com than with some of that vintage 1990s NG that remains the classic example of what timba is all about.

Tony Calá & El Tosco
continue reading Timbera Mayor