Archivo
New Stuff
[hide]
Photos of the Day
[hide]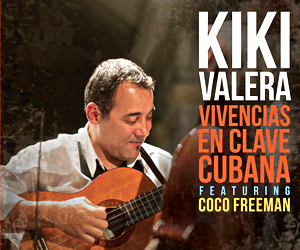 Pa' Ponerte en Talla
martes, 21 abril 2015, 01:12 pm
A LA CARGA CON EL SEPTETO SANTIAGUERO
New Double-Album Collaboration with El Canario to Drop May 12
No Quiero Llanto - Tributo A Los Compadres
Hay Un Run Run is the first single and video for Septeto Santiaguero's new double-album: No Quíero Llanto, Tributo A Los Compadres. The tune features José Alberto and a fantastic vocal-only breakdown with clever (mouth) percussion effects. A real hoot!
The album is a collaboration with Dominican Salsa Star José Alberto (El Canario) -- who also co-produced the work -- and will be released on his record label. The songs are a tribute to the famous trova duo Los Compadres, of which Compay Segundo of Buena Vista Social Club fame was once tresero and singer. The release date is May 12.
It also features a slew of incredible artists: Osacar D'León, Eliades Ochoa, Andy Montañez, recent Latin Grammy & Grammy Nominee Aymee Nuviola, Ismael Miranda, Tiburón Morales, Grupo Esencia from Puerto Rico (their track Sarandonga is gold!) and Edwin Bonilla.
Check out Bill Tilford's review (English and Spanish) here or click on the album cover below...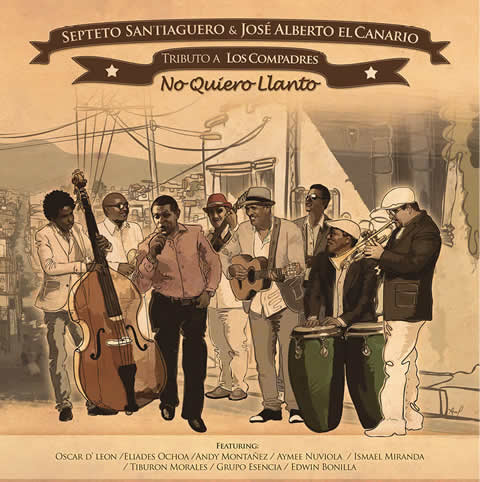 Also very cool is this "making of" video, in which José Alberto and the members of the septeto speak about Los Compadres and their influence on Cuban music and the "son" genre. I especially like the part that discusses the use of whistling that became a unique stamp of the classic santiaguero group that preceded the septeto. Here it is...
continue reading Pa' Ponerte en Talla