Pa' Ponerte en Talla
Cuban Artists in the 57th Grammy Nominations
Artistas cubanos aprietan en las nominaciones del Grammy americano 2015
Lots of action this year for Cuban artists in the 57th Grammy® nominations! Here's a quick recap:
BEST LATIN TROPICAL ALBUM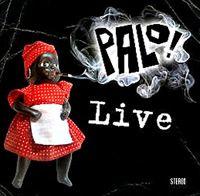 Tremendo PALO! -- Afro-Cuban Funk group PALO! is buzzing hard after their LatinGrammy® nomination. The group -- singer Leslie Cartaya, Raymer Olande, Philbert Armenteros, pianist Steve Roitstein and saxophonist Ed Calle -- got a nomination for their live record Palo! Live. The group's unique, danceable sound blends the allure of Cuban music with funky beats and jazzy improvisation. You can check out Bill Tilford's review of the record (click) here.


Click HERE to download Track 2 (La Malanga Resbala) from their album PALO! LIVE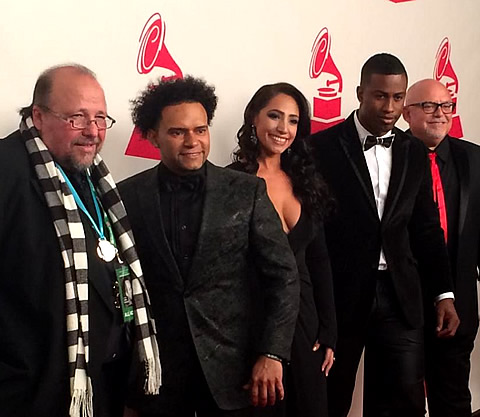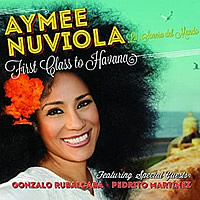 Aymee Nuviola - Also following her LatinGrammy® nomination, "La Sonera del Mundo" Aymee's album First Class to Havana counts with guest artists Amaury Gutiérrez, Alexis Valdés, Gonzalo Rubalcaba y also nominated percussionist Pedrito Martínez. The singer had a banner year after her participation in Sergio George's SALSA GIANTS tour.
---
BEST LATIN JAZZ ALBUM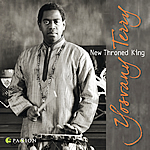 Yosvany Terry - Matanzero and saxophonist Yosvany Terry got a nod for his album New Throned King, is the musical culmination of his spiritual exploration, and one of the most creative recordings of the year. "The entire set is comprised of music Terry composed, based on Arara "cantos" and rhythms, which for the most part have never been performed outside of Matanzas."-- AllAboutJazz.com
Click on the photo below to visit Tom Ehrlich's photo gallery for Yosvany's performance last year at Yerba Gardens in San Francisco.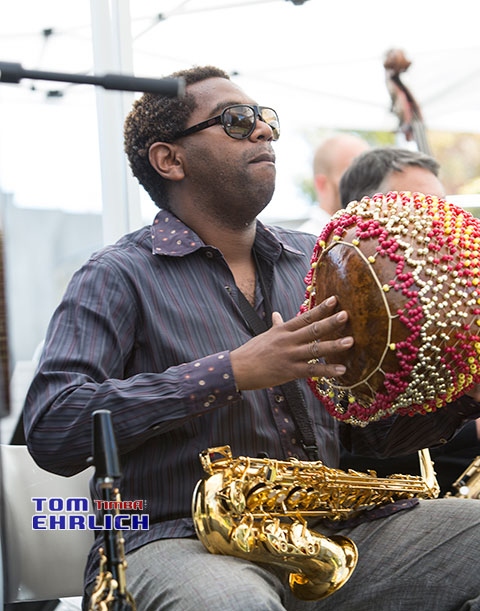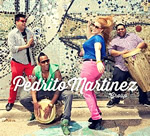 Pedrito Martínez Group - The highly anticipated, self-titled debut album from the Pedrito Martínez Group has been a delight to Latin jazz, traditional jazz and dancers alike. "Pedrito Martinez is undeniably one of the most talented young musicians in Latin music today and has become one of the most in-demand in the industry for both his beautiful voice and his exceptional percussion skills."-- AllAboutJazz.com
Click on the photo below to visit Tom Ehrlich's photo gallery for Pedrito Martínez Group's performance last year at Kuumbwa Jazz Center in Santa Cruz.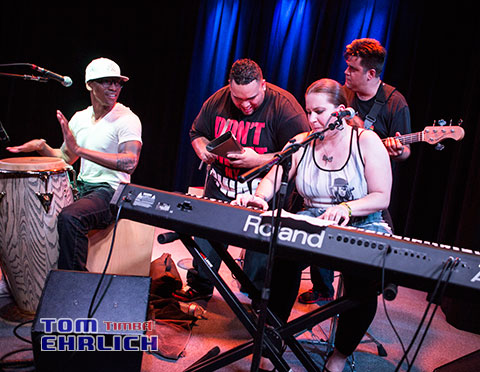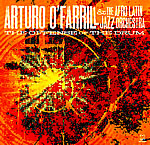 Arturo O'Farrill & The Afro-Latin Jazz Orchestra - Following in his father's footsteps, Arturo O'Farrill scores another nomination for Motema Music (same label as Pedrito Martínez Group;'s album) with his record The Offense Of The Drum.

"With The Offense of the Drum, O'Farrill nails that lofty goal. The sounds of a big band are here, the sounds of various Afro-Caribbean rhythms are here, and the sounds of some of New York's best musicians in any genre are here. But what's guiding the music is a vision that incorporates sounds from the streets today with a spoken-word performance that's manifesto-like in its call to recognize culture as something that changes and grows every day."-- NPR.org
---
BEST ARRANGEMENT, INSTRUMENTAL OR A CAPELLA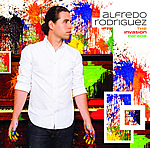 Alfredo Rodríguez - Alfredo puts himself on the Grammy map with an arrangement of Guatanamera, a track from his second record The Invasion Parade. "Co-Produced by Quincy Jones, Rodríguez' champion and mentor, and featuring a superb ensemble that includes bassist and vocalist Esperanza Spalding, percussionist and vocalist Pedrito Martínez, and drummer and percussionist Henry Cole, The Invasion Parade comprises nine tracks including originals by Rodríguez as well as evergreens such as 'Guantanamera', Maria Teresa Vera's 'Veinte Años', and 'Quizás, Quizás, Quizás'..." -- AllABoutJazz.com
---
BEST WORLD MUSIC ALBUM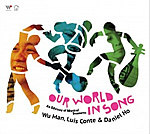 Luis Conte - Santiaguero and percussionist Luis Conte partners up with musicians Daniel Ho and Wu Man for a collection of international popular songs adapted for traditional chinese instruments for the album OUR WORLD IN SONG. "So, a Chinese pipa player, a Cuban percussionist and a Hawaiian guitarist go into a studio cross-pollinating instruments and traditions in a series of musical selections from around the world... and successfully traversed genres with such delicious delight that audiences will find the combo hard to resist." -- WorldMusicCentral.org
There you have it.... Best of luck to all the nominees!
continue reading Pa' Ponerte en Talla