Archivo
New Stuff
[hide]
Photos of the Day
[hide]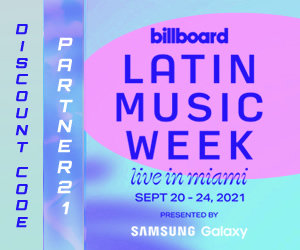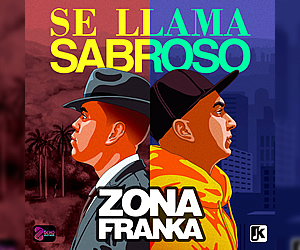 Pa' Ponerte en Talla
martes, 24 junio 2014, 04:58 am
Cuban Music News in Review - June 23, 2014
Pupy y los Que Son Son Canceled in Seattle & San Francisco
Adalberto and Paulito FG Call Out Troubled Promoter
Upcoming Salsa Dura Album SALSANIMAL (July 29)
Pupy y los Que Son Son canceled in Seattle (Jazz Alley) & San Francisco (Stern Grove Festival) - sad news indeed that Pupy will not be playing at Dimitriou's Jazz Alley in Seattle, Washington, Tuesday and Wednesday July 15 & 16. His July 20 concert at the iconic and free Stern Grove Festival in San Francisco is also canceled. Que pasó Pupy?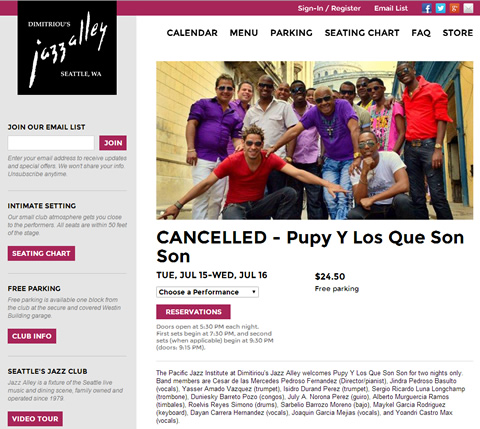 Adalberto and Paulito FG Call Out Troubled Promoter - we've already reported Adalberto Álvarez's dissatisfaction with Miami based promoter Alexis Somoza Erice (a Cuban national working under the names Zarabanda Producciones and/or 2-22 Productions) here = http://www.timba.com/blog_posts/all-west-coast-shows-for-Alberto-canceled = and now adding insult to injury is the latest blast from Paulito FG on his FB page,
"En el mes de mayo fuimos contactados por el Sr Alexis Somoza reportándose como representante de la Empresa 2-22 Productions, el cual alegó incluso estar llevando a cabo en ese momento una gira artística al maestro Adalberto Álvarez y solicitó nuestra disponibilidad para hacer lo mismo con nuestra agrupación a finales del mes de junio...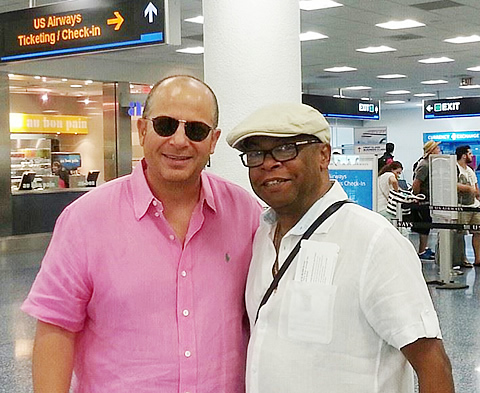 ...Llamo la atención de hechos como estos a todos lo que de una forma u otra se dedican con todo respeto a esta labor de llevar el arte y la cultura de nuestro país y si valoran y consideran con honestidad la valía de nuestros artistas por todo el mundo a fin de que no sean engañados ni manipulados por tales elementos que amparados en supuestas empresas artísticas y proclamándose representantes y promotores musicales, no son más que desfachatados buscavidas, estafadores , timadores y oportunistas de ciertas y determinadas circunstancias que enmascaran su verdaderas intenciones de aprovecharse de la demanda y el prestigio ganado con el sacrificio, talento, empeño y dedicación de los buenos artistas."
Read Paulito's full post here = https://www.facebook.com/paulito.fg
Bamboleo's USA tour for this June with Mr. Somoza was also canceled after shows were booked and advertised (https://www.youtube.com/watch?v=-pg16f1GHO4).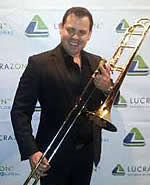 Miami prepares for upcoming Salsa Dura Album SALSANIMAL - After his Grammy winning homage to the salsa legends of the 1970's (RETRO - read Bill Tilford's review here), Marlow Rosado y la Riqueña will release their third album entitled SALSANIMAL on July 29.

La Riqueña counts with Cuban musicians Guillermo Cobiellas (trombone) and Ivan Odio (trumpet).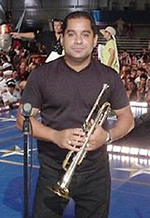 The original compositions feature Marlow's hard-hitting, salsa dura style -- including one dedicated to his home town and late father called "Cataño" -- with guest appearances from Premio Lo Nuestro Winner and Dominican singer Alex Matos, singer Domingo Quiñones, "el poeta de la rumba" Mayito Rivera, of Los Van Van fame, singer Hermán Olivera, singer El Checo Acosta from Colombia, pianists Larry Harlow & Richie Ray, Jon Secada and new rising star vocalist De La Torre.
Here are a few videos covering the "making of" SALSANIMAL.
continue reading Pa' Ponerte en Talla