Archivo
New Stuff
[hide]
Photos of the Day
[hide]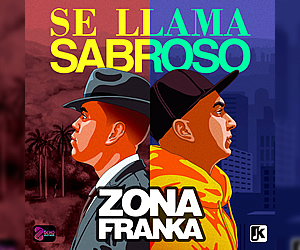 Timbera Mayor
Azúcar Negra Planning March in Miami
Leonel Limonta tells us that the band is planning to be in Miami in March but they are still waiting for a concrete date. When the first concert is confirmed we will post the information here. In a piece of Timba.com trivia, Azúcar Negra has a long history with Timba.com and it was largely because of the Azúcar Negra US Tour of 2000 that Timba.com developed from being an odd assortment of audio samples scraped together by Kevin into what we are today. Even as Timba.com has developed over the years, so has Azúcar Negra been through several changes having had important female vocalists such as Haila Mompie, Monica Mesa, Tanya Pantoja, Biunaikis Marquetti and the current leading lady the lovely Ailyn Dalleras.
Ailyn was only 17 when she joined the band and 19 when she shouldered the role of lead female vocalist. She has always had a beautiful voice but with the years she has also developed a professionalism and a charismatic stage presence. Now at the ripe old age of 23 she will be hitting "El Yuma" for the first time. But Ailyn isn't the only singer. The ladies will enjoy Dayan, ex-Charanga Forever, who has a great voice and is an excellent dancer. He adds a shot of testosterone-loaded energy to the band. Speaking of Ailyn and Dayan, Gabriel from Yemayá's Verse in her 2009 Havana Report said: "Limonta must have two of the most charismatic singers in Havana in those two", and Gabriel is one of the most hard-to-impress people I know, so don't miss it when Azúcar Negra hits the States.
Azúcar Negra - "Con un canto en el pecho"
from the CD "Exceso de equipaje"
continue reading Timbera Mayor