Indice - Table of contents
New Stuff
[hide]
Photos of the Day
[hide]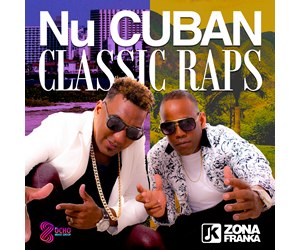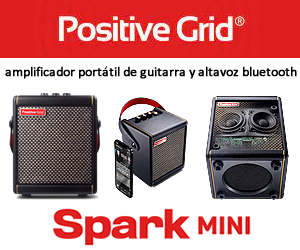 RFC Blog Archive - RFC February 2011
24 February 2011
Coming Up Next: AfroCuban Dance Lessons In Chicago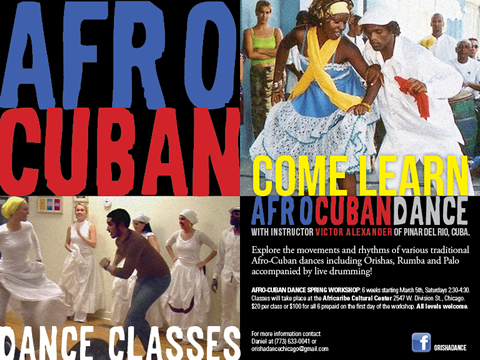 A 6-week series of AfroCuban dance lessons will be happening every Saturday afternoon from 2:30-4:30PM at the Africaribe Cultural Center, 2547 W. Divison Street in Chicago beginning March 5, 2011. For more information, contact Daniel at (773) 633-0041, email orishadancechicago@gmail.com or visit the Africaribe Cultural Center's web page at http://www.africaribe.net/calendar.php
Thanks to Erica Ross of Chicago for the heads-up about this.
Not Your Father's Riverside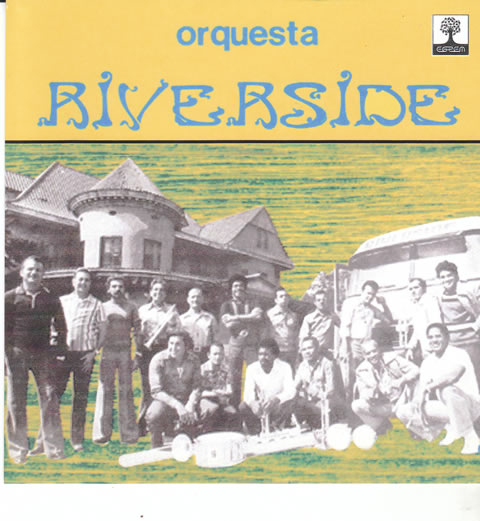 In the 1970s, nobody was using the word Timba yet. Los Van Van was playing Songo, groups like Los Reyes 73 were often labeled Nueva Onda, and a number of bands gave their own names to new rhythms that they were using. One of the features of this period is that a lot of the decades-old groups like Orquesta Aragon experimented with updating their sound, often just for an album or two, but in some cases completely reinventing themselves. I am familiar with many of these efforts but was unaware of Riverside's until fairly recently.
Orquesta Riverside was a big band established in the 30s. It recorded a lot of albums and was probably as popular in Latin America as it was obscure in the United States (at least north of Florida, at any rate). Not that long ago, one of their songs from the 1970s, En Casa del Trompo No Bailes, turned up in a Si, Para Usted compilation from Waxing Deep. This sounded nothing like the Riverside I knew and sent me in search of the original album. I finally ran it down on Calle Ocho last week. It's LD-3647, it's from the mid 70s (collectors know the drill about discographies here), and it is actually a pretty interesting album. Still the big band, but if you didn't know that it was Riverside, you would wonder from one track whether it was Monumental, possibly Rumbavana from another track, maybe Son 14 from yet another, there are also dashes of Songo in it, things that you just wouldn't expect from this old warhorse band. I'm guessing that the audiences weren't expecting it either, since it didn't set off a string of additional albums in the same vein. Pity, because it's surprisingly good (but possibly a bit of a challenge to get your hands on it). Here's a taste:
Click here for Riverside's Alboroto....
Until next time,
--Bill
---
20 February, 2011
Notes from Calle Ocho.....
Last week found me on Calle Ocho in Miami raiding CD stores, eating too much and talking to people. There are a few weeks' worth of material from that trip, but I'll share two key items of note for now:
1. Tropicasa! and Palo! Yes, both of them use exclamation points. Tropicasa! is a DJ-driven thing fusing Salsa, Timba, House and other influences. They have had a regular Wednesday gig at a Calle Ocho club called Hoy Como Ayer. Palo! is mostly live musicians with some use of loops. They call their music Afrocuban Funk, and the term fits pretty well, but it's not the Miami Sound Machine kind of fusion, rather more of a mix of deep funk and Afrocuban roots. I wasn't able to catch a live set but did snag their CD, played it a couple of times on the drive home and was really taken with it. The Afrocuban foundation is solid in the melodies, percussion and lyrics as are the funk bass patterns along with some elements of House here and there. There is some monster sax work by Ed Calle as well. This won't ever become Top 40 (and I mean that in a good way), but musicians and people who also appreciate deep funk should investigate this. Palo! has a YouTube channel with some samples: Click here for Palo's YouTube channel This won't replace the other music that is going on, but I think that it will carve out its own niche and inspire some other musicians to explore the possibilities much like acid jazz did years back.
2. The Strange Case of the Fuego Cuban Music World Festival Until recently, it looked like a festival that many were calling the Cuban Woodstock was heading towards the Homestead International Speedway on April 9, 2011. This was going to showcase several of the best Timba bands from the Island in a day-long event. Normally these types of things most frequently crash on the rocks of visa issues, but this time, events were purely domestic; Homestead cancelled the permit, and as of last week, the matter was in litigation. The Fuego front office told me that the Festival is not dead but is on hold and still has a chance of happening at another date and venue in the future. Ask around on the street, and you will get the same response from nearly everyone: "It's complicated." Stay tuned. We will be monitoring the story closely for future developments. If this does come off some time this year, it will be a must-see event when it happens.
--Bill
---
An interesting week so far. Cuban Timba in Chicago has a nice new home now if it can keep it, and that will depend in the long run on level of support from the dancers. For the first time in years, Chicago now has an opportunity for regular, ongoing Timba dance nights if enough people come out and support it consistently over time. Read the full article at Timba Comes To Green Dolphin Street . Then get your dancing shoes, keep them handy, and step outside in a couple of weeks and be a part of your local Timba movement.
While I was at Green Dolphin Street, Angelo Prieto, a major area promoter, turned me on to an upcoming film and dance event at the Alhambra Palace in March about the Mambo era and New York's fabled Palladium ballroom. This looks to be really interesting (if you think history isn't fun, this will change your mind). Check the Concerts and Other Events page for more details.
Here's another comparative listening bit, Cuba and Nigeria this time. One of Cuba's best charangas, which also plays some of its book in Timba style nowadays, is Maravilla de Florida, an unjustly-undersung (in my opinion) group among even among many otherwise-knowledgable North American listeners. Back in the early 80s, they were playing some of their material using a rhythm they called ritmo guiro, which drew heavily from the Nigerian part of the African rhythmic spectrum. Check out their song, Baila Mi Ritmo Son Wambari , recorded ca. 1980, and compare it to Fela Kuti's Lady (there are a few variations to that song title), recorded by his Africa 70 group a few years previously. Maravilla tweaked their song a lot (tempo, lyrics, phrasing,) but they were clearly drinking from the same Yoruba cup that Fela did when he recorded Lady:
Click here for Baila Mi Ritmo Son Wambari Click here for Lady
Stay warm until next time,
--Bill
---
Check out the new pages, Concerts and Other Events and Dance Events and Resources, for some items of interest to Chicagoans. Among other things, Cuban Timba in Chicago has a new home and schedule, the Chicago Salsa Congress is coming up in late February, an Afro Cuban Dance Workshop series is starting in early March and we have dates for this year's Festival Cubano.
Africa is a big continent. Two of the most important parts of it in terms of the evolution of Cuban music are what is now Nigeria and what is now Benin (called Dahomey in colonial times). There are already a few very good books out there about the two-way interchange of musical ideas between Africa and Cuba, but it's even more fun to do some comparative listening.
Irakere's Bacalao con Pan, recorded in the 70s, is an important song that helped lay some of the groundwork for what later came to be called Timba. Across the ocean, in Benin, a group called the T. P. Orchestre Polyrythmo de Cotonou, perhaps the best ensemble from Africa that most Americans have never heard, was also putting out some wonderful stuff beginning in the late 60s. I don't know precisely when their song, Aihe Ni Kpe We , was recorded, but it was during the same time period as Bacalao con Pan . Two different songs, but listen to both, compare and contrast, and the common roots will jump out at you (not to mention, both of them are fun):
Until next time,
--Bill
---
Last time, I mentioned that there was an emerging Timba dance scene in Chicago. I have added a separate page to this report, Chicago's Timba & Salsa Dance Scene, that will begin to cover this in detail in the coming weeks. If you are part of that scene - an instructor, a DJ, an organizer, etc, I would like to help Chicago Timba fanaticos find you, so please write me and tell me who,what, where, when etc. and we'll help you get the word out. In the short run, check out the Timba dance nights hosted by Cuban Timba in Chicago This has been a migratory event, and the next one is Tues, Feb 1 at Siboney Cuban Restaurant, 2156 N. Western, Chicago IL. It starts at 7, there is no cover, there are lessons before, and the crowd is friendly. Longer term, watch this other page for more info in the future about other events.
I also added a new page for Timba Radio, TV and Internet resources accessible to Chicagoans (and just about everyone else too). Here, too, if you have one of these resources, and I didn't mention you, please write and tell me about it. I'm focusing on free (but legal) access media here rather than pay to listen/view. If you are a listener, I highly recommend introducing yourself to Radio Rebelde's music programmes for a taste of what's playing on the island right now, and if you prefer video, well, start here first on Timba.com obviously; then go check out the You Tube links on the page; they will keep you busy for a very, very long time.
--Bill
---
Hello from Chicago! This will be a new series of reports about what's happening with Timba here, items from Chicagoans that have traveled to events in other places, the occasional dip into the history of the music and other odds and ends.
Chicago was never exactly the epicenter of Timba in the US, but back in the 1990s, we were blessed with a regular healthy rotation of visiting bands from Cuba -- Los Van Van, Adalberto Alvarez, Maraca, Orquesta Aragon, Mezcla, the Afro-Cuban All-Stars and many others came here regularly enough for us to look forward to the concert schedule during the year. This trailed off considerably during the past decade. It wasn't a total desert, but it was a shell of what it once was. One or two visiting bands a year was considered a blessing.
Things are starting to look up again, at least a little. Maraca and Mezcla both came through a while back, and Manolito y Su Trabuco did some very nice Chicago sets last year. We still have a long way to go for things to get back to where they should be though - Los Van Van, Pupy etc. all omitted Chicago from the tour schedule last year. In order for that to change, we Chicagoans will need to speak up about what we would like to have here. There are certainly enough Timbafanaticos to justify the bookings.
How do Chicagoans cope in the meantime? Fortunately, a Timba dance scene is emerging here in the restaurants and clubs. It's mostly DJ-driven (our live bands here, while very good, usually play old-school Salsa or Latin Jazz, which are great but not Timba). I'll be writing more about that scene in a few days. Stay tuned.
Sunday, 15 January 2012, 06:59 AM