Indice - Table of contents
Lo Nuevo
[hide]
Fotos Del Día
[hide]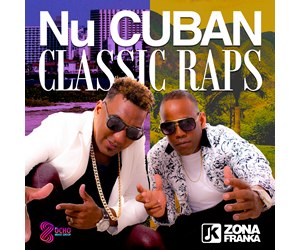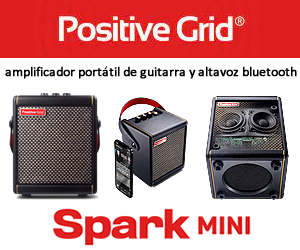 RFC Blog Archive - RFC May-June 2011
25 June 2011 Angel D'Cuba at the Taste of Chicago

Angel D'Cuba 's full band did a nice set at the Taste of Chicago including three original compositions by Angel that were a good reminder of why Timba's readers (especially in Chicago) should keep an eye on this group. We have more at our new page for this group .
While we are here, we really need to say a word or two about the Taste of Chicago itself. Until recently, there was a full-blown Latin music festival, Viva Chicago , that was sponsored by the city. It was a standalone weekend festival that brought in a variety of acts including some big names for our Pan-American population. Cuban acts were relatively rare (and basically evaporated during the past decade), but there was room at this festival to accomodate a wide range of acts for our diverse Hispanic community.
Viva Chicago was one of a few festival casualties of our city's budget crunch, and the replacement was a "Theme Day" at the Taste of Chicago, which was run by the Park District at a greatly-downscaled budget. To their credit, they did a great job of lining up respectable local talent for the occasion, but the available seating was bench space for approximately 100 persons. The Taste draws in over 2 million people in a typical year, and thousands used to attend Viva Chicago . On the one hand, we don't want to bash the Park District for the good deed of picking up the slack on an event that was otherwise headed for total extinction, but the timing (daytime on a Friday) and the limited seating do help send a message that the city's arts community has its work cut out for it to help find additional opportunities at other festivals and clubs to showcase the various forms of Latin music that Viva Chicago used to present. We want to give an honorable mention here to the Old Town School of Folk Music and the Mayne Stage, both of which have already been showing the way with their bookings this year, and perhaps the new (2nd year) Festival Cubano may emerge as a key player in the scene as the future unfolds.
Up Next: We checked out a killer descarga last night by the Chuchito Valdes Afro-Cuban ensemble at the Green Mill, and we're going back for a second helping. Stay tuned.
---
19 June 2011 This Week
The "big gigs" this week include Angel D'Cuba 's Friday afternoon (June 24) set at the Taste of Chicago from 2:40-3:40 pm on the Taste Stage in Grant Park. The concerts are free, but it is the Taste, so prepare so drop a few bucks at the food and drink booths. If you scroll down a wee bit to our June 11th entry, we have a link to our recent interview with Angel. The schedule for the acts playing at the Taste may be found here .
On Friday evening and Saturday evening, June 24-25, the Chuchito Valdes Afro-Cuban Ensemble is doing sets the Green Mill. See greenmilljazz.com for complete details.
Longer term, keep that calendar clear for Palo! on July 9th and Maraca on July 10th. See Kevin Moore's blog, La Ultima , for more info and pictures about Maraca's Bay Area dates last week. We'll be posting more about this as well as the date approaches.
NEW: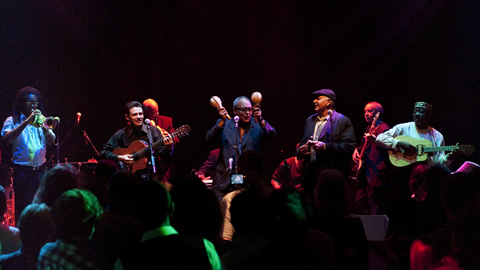 Sierra Maestra is kicking off its US Tour in Chicago with an outdoor concert at Millennium Park on Thursday, July 14th at 6:30pm and an indoor set at the Mayne Stage on Friday, July 15th at 9pm. This group is one of the keepers of the flame of traditional Son, and if you saw Septeto Nacional earlier in April (or wanted to) and liked it, you should check them out as well. They are a relatively younger group (this will be their 35th year) as the "older" groups go. We'll be saying more about them and their most recent CD when we get closer to the date.
(Photo by Bart Madjeski, supplied by City of Chicago )
---
11 June 2011 Interview with Angel D'Cuba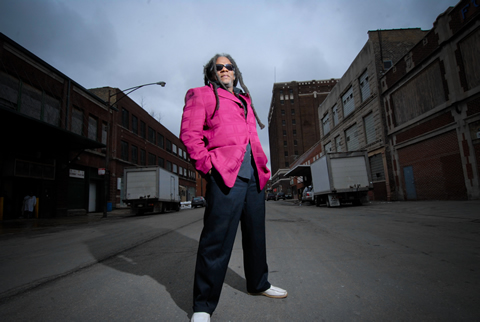 Angel D'Cuba (Angel Luis Badell) has been a Chicagoan for 14 years now but is from Cuba originally, and his Cuban performance credits include a stint as Mezcla's lead singer in the late 1990s. He has his own group in Chicago now (it would actually probably be more accurate to say "groups" as he performs in different configurations of different sizes), and he does a mixture of styles including a little Timba. We sat down with him and talked a little about his musical career in Cuba as well as his musical projects here. Video clips of the group are relatively rare, but we are sharing this link to a YouTube posting of bits from their performance at Chicago's Summerdance in 2008 which was put together by their tresero, James Cornolo:
We need to add the caveat that this video clip is actually a somewhat misleading introduction as they do a number of styles in addition to this -- one night we heard them cover Sandunguera (Por Encima del Nivel) among other things for example, and Angel does some of his own material as well. But perhaps we should let him explain all that:
CLICK HERE FOR INTERVIEW (AUDIO, APPROX 33 MINS, ENGLISH)
---
10 June 2011 Interview with Steve Roitstein of Palo!
Timba.com is pleased to bring you an interview with Steve Roitstein, the leader of Palo!, which will be appearing at the Chicago Folk and Roots Festival on Saturday, July 9. Since a picture (or in the case of music, a video clip) is worth a thousand words, we're also including clips of La Habana Buena and Quimbombo from one of their YouTube channels:
Of course, we also have the thousand words -- Steve spoke with us about the band, their newest project, the Miami scene and a few related items earlier this week.
CLICK HERE FOR INTERVIEW (AUDIO, APPROX 39 MINS , ENGLISH)
---
8 June 2011 Musicians Alert: Cuban Music Clinic Thursday, June 16, 2011 with Angel D'Cuba (also, Concert at the Taste of Chicago on Friday, June 24 2011)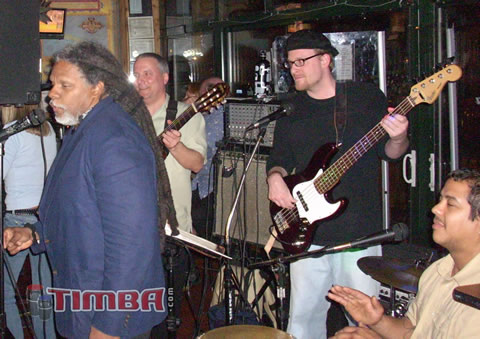 Multiinstrumentalist, composer and singer Angel D'Cuba was the lead singer for Mezcla in Cuba some years back and now leads his own group in Chicago. On Thursday, June 16 from 6 pm to 7:20pm, he will be doing a Cuban Music Clinic for musicians at the Old Town School of Folk Music . Then, on Friday, June 24 on the Taste Stage at the Taste of Chicago, his band plays from 2:40pm - 3:40pm. The Taste of Chicago set will be a rare chance to hear Angel's full band as he usually performs with smaller groups these days.
More to come in the days to come. Stay tuned.
---
30 May 2011 COMING SOON: Chuchito Valdes, Palo! and Maraca
We're back after travels to various places, and we're pleased to tell you that Chicago is in for a good summer, musically speaking. For name acts, first up is: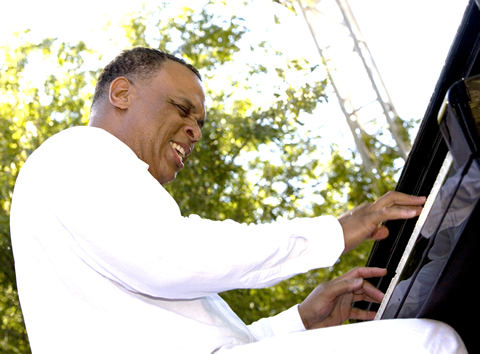 June 24th and June 25th: Chuchito Valdes Afro-Cuban Ensemble , at the Green Mill Jazz Club, 4802 N. Broadway Ave, Chicago IL, 60640, tel. 773-878-5552, website greenmilljazz.com Chuchito, son of Chucho Valdes and an excellent pianist in his own right, currently lives in Cancun, Mexico, has played Chicago frequently over the years, and has excellent jazz and timba chops.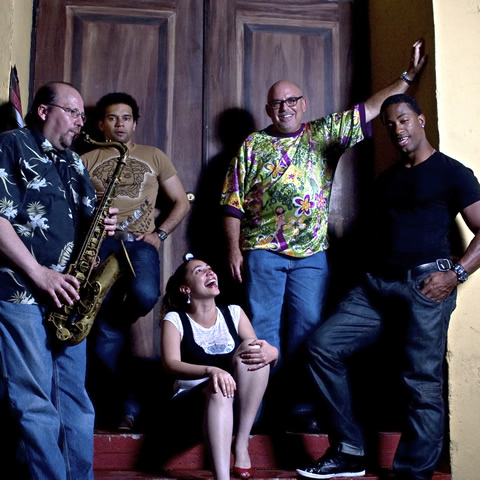 July 9th: Palo! will be in the dance tent at 6:35 PM at the 14th Annual Chicago Folk & Roots Festival, Welles Park, 4400 North Lincoln Avenue (between Montrose and Sunnyside in the Lincoln Square neighborhood). This festival is presented by the Old Town School of Folk Music, who presented Septeto Nacional's fine performance earlier this year. We became familiar with the music of Palo! while down in Miami (where they are based) earlier this year. They are an excellent dance band, and we'll give you a taste of some of their video a little closer to the date. In the meantime, you can visit their website, http://gopalo.com to find out more about them and sample their music.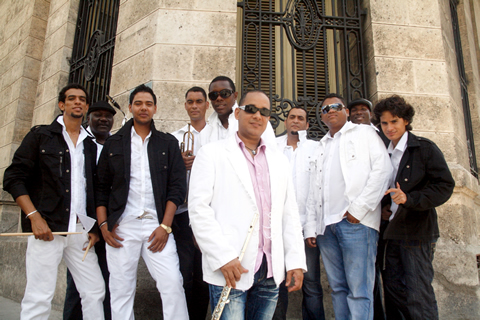 July 10th: Maraca (Orlando Valle), from Cuba, will be at the same festival (Chicago Folk & Roots) on the main stage at 8:30PM. Maraca has put out a lot of great jazz and dance music (including some timba) over the years. Given the nature of the festival, we are expecting a dance set. For more about the festival, check out www.chicagofolkandroots.org
In the next few weeks, we'll be bringing you a lot more about these groups (including an interview or three). In the meantime, mark your calendars - all three of these groups are worth catching.
Cuban Timba In Chicago at the Siboney On Friday, June 3, Cuban Timba In Chicago will be doing a dance night from 9pm-1am at the Siboney, 2165 N. Western Av, Chicago IL . This is DJ rather than live but remains the only regular dance event for Chicagoans where you can hear and dance real timba all night.
domingo, 15 enero 2012, 08:27 am