Lo Nuevo
[hide]
Fotos Del Día
[hide]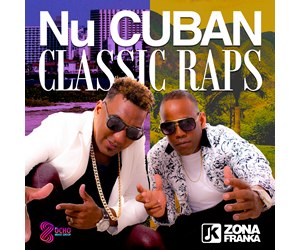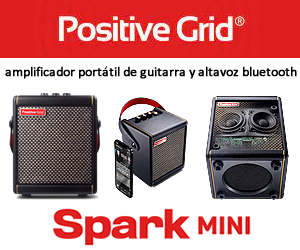 Discography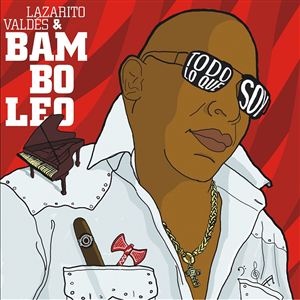 Todo Lo Que Soy (Bis Music 2013)
Track list:
Todo no es
Ya está bueno ya
La paciencia
Tres cosas
Juan pescao
Andas diciendo
La chica lambada
Para mi vida empezar
Gloria
La historia de mi prima
Piano pa' ti (Bonus track)
---
¿Quién Manda? (Bis Music 2010)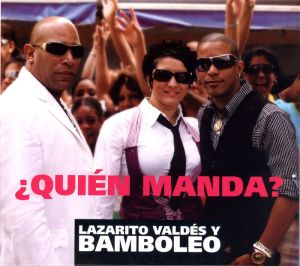 Track list:
A Lo Cubano
Se Acabaron Los Guapos En La Habana
Voy A Seguir Sin Ti
La Domadora
Chichina
Esta Es Mi Timba
La Flor Del Mambo
Quiero Jurarte
No Me Critiquen
La Que Manda
---
Es el verano del 2007 y el show de matiné más espectacular de la Casa de la Música Galiano es....Lazarito Valdés y su BAMBOLEO. Al frente...fila para entrar. Adentro...lleno. Personajes, bailadores, familia, Bucanero, Cristal, Havana Club, turistas...un miercoles caliente en la Habana. (2 horas de música). Bamboelo Live Galiano ...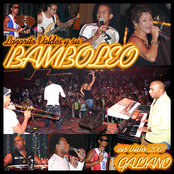 "There's nothing like live timba". You hear that time and again. Why? Well for one the songs are worked to the max, feeding off the energy of the crowd. There are no constraints to deliver the tune just like it appears on the record. In fact its the opposite -everyone gets their say and time to dig into the rhythms, dancers and players alike. The arrangements deliver the hard beats and are so intricate that it takes multiple shows to really get a feel for the whole show. In the audience there is a sense of belonging and you'll see familiar faces if you go enough to notice. On stage Lazarito drives the train and moves to different instruments, most notably bass and timbales. Other musicians also switch to sub when he moves. Also surprising was the element of humor -in the coros and the songs they quoted. All this while delivering the most incredible level of musicianship. Man are they tight and in-tune. After a series of experiences like this it is hard to go back to a concert experience we are typically used to. They manage to pump so much emotion without leaning heavily on a super-tricked out show, say for example a Madonna or U2 concert with all the technology, gadgets and jumbo screens. Its just not needed or even wanted when there is this much musicality involved. And we are not talking about jazz, we are talking strictly about dance music. Get this album and listen for yourself. Audio play time 1:19:50 (hh:mm:ss:).
---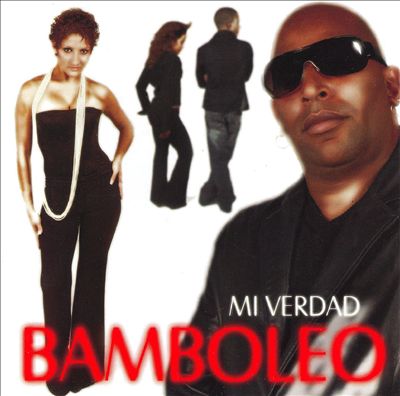 For Mi Verdad , Lazarito Valdés returns in full force on a new label with new singers. Tania Pantoja is absolutely incredible and in control of the audience. The other singer Ronny is also extremely talented. Both are backed by violinist and corista Yosvany Valdés. Very funky & jazzy timba with no compromises for the dancers....the shows covering this record are the top concerts at the Casas de la Música...every matinee packed. Highly recommended. Musical guests include Lázaro Valdés (father), Oscarito Valdés and Amadito Dedeu from Clave y Guaguancó. This is the studio album from which our Bamboleo Live release is based on. The addition of superb vocalist Tania Pantoja has allowed Bamboleo to reclaim the #1 spot in Cuba. Strong timba with R&B, Soul and Funk infusions set them apart.
---
200x - El virus - Since leaving Ahí na' má Records, Bamboleo has not released an official CD, but they have done a CD's worth of demo tracks which can be purchased in Havana in various forms. Several songs, including El maiz, No puedo estar sin ti, and El virus, are as good as anything Bamboleo has done. Bamboleo has had several complete turnovers of singers and rhythm section players since 2000. They've also dabbled with reguetón, other trendy recent styles, and the Manolín-derivative writing of Alain Daniel Pico, who sang and wrote for the group for several years. Nevertheless, Lázaro still seems to have plenty of life left in him and I expect more great music from Bamboleo in the next few years. For now, though, the 2nd, 3rd and 4th Ahí Na' Má' CD's are guaranteed to provide endless enjoyment.
---
---
---
---
martes, 03 julio 2018, 05:00 am