New Stuff
[hide]
Photos of the Day
[hide]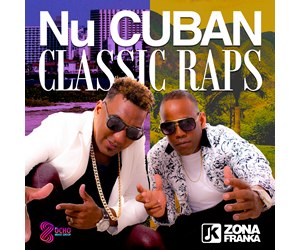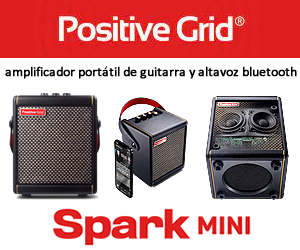 History and Discography of Paulito FG

2013 - Abre que voy - (EGREM)
Track list:
Abre que voy
Dale play
la matadora
Por su culpa
El papi happy
De amores feat. Luis Enrique
la culpa es de Cupido
Yo soy la Timba
Lo mejor de mi vida
A la lokera
De amores (pop)
---

2010 - Sin etiqueta - (Paulo FG)
Track list:
Sin etiqueta
Me gusta Cuba
La celosa
No con cualquiera
Mi filosofía
Bombón
Paciencia
Ya no hay control
La descarga
Remember Hialeah
Tú verás
este año
Yo sigo siendo
---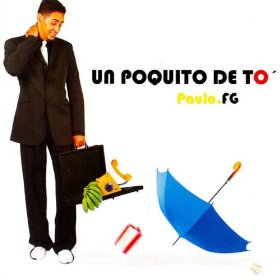 2005 - Un poquito de to' - Ranked #3 in Martin Karakas' Top Albums of 2005. Click here for Martin's review.

Listen & Purchase
---

2005 - Ilusión - (Bis Music)
Ilusión was released the same year as "Un poquito de to'" but is an album of ballads and boleros including a new take on the classic "Dos gardenias" and a jazzy version of "Longina". It's not a timba album but has some beautiful songs and Paulo FG's signature vocals.
Track list:
Si te contara
No te empeñes más
Si me pudieras quere
Dolor y perdón
Ansiedad
Dos gradenias
Me recordarás
Longina
La noche de anoche
Ven aquí a la realidad
---

2003 - Te deseo suerte - (Unicornio)
Track list:
Me gusta tanto
Fue un error
El tumbao de Lola
Te deseo suerte (ballad)
Pregúntele a ella
Hay algo en ti
Hace tiempo
Esa amiga
Qué manía
Jura
Te deseo suerte (timba)
El más buscado
---

2001 - Una vez más...por amor - With the notable omission of the unreleased "Laura", "Una Vez Más" contains all the final collaborations of Paulito and Juan Ceruto, who left the Élite halfway through the recording of this album. The flow of great creative material and arrangements didn't stop with "Con la Conciencia" and when I first heard these songs live, I was thoroughly convinced that this album would be even better than "Con la Conciencia". "Por Amor" (El Chipichipi), "Una Vez Más" (La Última Bala), "Enredadera de Amor", "Dejaría Todo", "El Vivo y el Bobo" and "Son de un Amigo" are all fantastic charts and Mauricio Herrera (drums), Jorge "El Toro" Castillo (congas), Cristóbal Verdacia (bass), and Rolando Luna (piano), all do a great job of picking up for their ground-breaking predecessors from the "Con la Conciencia" band. If you go to Havana, try to find bootlegs of the radio demos of some of these tracks. The comparison is interesting.
We'll cover the newer material which fills out the album in greater detail when we do the full review. There's no doubt that this disc is not, as a whole, up to the level of "Con la Conciencia", but it definitely contains a large quantity of great Timba.
---

1997 - Con la conciencia tranquila - Paulito's masterpiece. This should be in the first batch for anyone starting a collection of Timba records. For the musician, every note of every instrument deserves careful study, and for listeners and dancers it's pure joy. The songs are immediately appealing, but have so many layers of musical detail that they never wear thin, even after hundreds of listenings. Noroña's piano tumbaos are from another world; Joel Domínguez' bass-playing is simultaneously more aggressive and more melodic than his predecessors; Tomás Cruz creates melodic conga tumbaos on a tune by tune basis and the three of them lock into a fierce groove with one of the world's best drummers, Joel Paez. The horn-playing and Ceruto's brilliant charts are endlessly creative. We could go on and on about this disc, and we will when we do our full feature on Paulito.
---

1996 - "Paulito" ("El bueno soy yo") - There are two releases of this album. The recordings are identical, but the titles, covers and song orders are different. This is Paulito y su Élite just before the arrival of Sergio Noroña, Yosvel Bernal and Joel Domínguez on piano, synth and bass respectively. Joel Paez, Tomás Cruz, Yosvel Bernal, Alexander Abreu, Luis Chacón, Rogelio Nápoles and of course Juan Ceruto are already in place, and the songs, arrangements and performances are all superb. Noroña plays synth and sings excellent coro, along with Enrique Castellanos and Paulito's sister Ana. Emilio Morales, who would later go to NG La Banda, is still on piano and Frank Rubio, who later went to Issac and the Chucho Valdés quartet, is on bass. We'll have a long article on this album when we do our in-depth feature on Paulito. For now, we suggest either this or "Una Vez Más" as the second Paulito album to get after "Con la Conciencia".
---

1995 - Sofocándote - The first album with Yoel Páez on drums and the most adventurous in terms of timba rhythm section practices. The song Ina became a staple of Paulito's live repertoire in the key years oof 1997 and 1998.
---

1993 - Tú no me calculas - Full review forthcoming. If you buy it in the stores of Miami, make sure it's not the "Marakka2000" pirated version which has no liner notes
---

1991 Opus 13 - Reclamo por tu cuerpo - This is the RMM Forbidden Cuba Series release of an album by Opus 13 after Paulito had taken over the reins. Full review forthcoming.
---
Prior to Opus 24, Paulito sang with Adalberto Álvarez and Den Den.
Monday, 09 April 2018, 01:02 PM