Archivo
Lo Nuevo
[hide]
Fotos Del Día
[hide]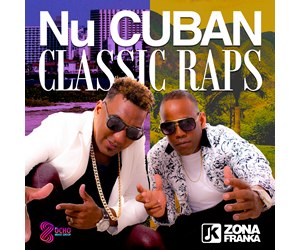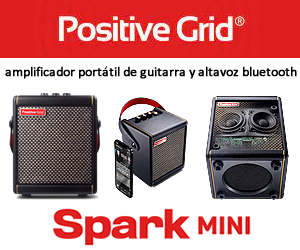 Sin Clave No Hay Na
martes, 24 septiembre 2019, 04:56 pm
Cuban Artists Nominated in the 20th Latin GRAMMY® Awards
Artistas cubanos nominados en la 20a entrega anual Latin GRAMMY®
ENGLISH: TIMBA.com salutes the Cuban nominees and the winner of the Lifetime Achievement award in the 20th Annual Latin GRAMMY awards®:
ESPAÑOL: TIMBA.com felicita a los nominados Cubanos y la ganadora del Premio de la Excelencia Musical en la 20a entrega anual Latin GRAMMY®:

Lifetime Achievement Award/Premio de la Excelencia Musical: Omara Portuondo
ENGLISH: Omara's work spans decades and several genres of Cuban music, and she is still recording.
ESPAÑOL: Omara in action with Orquesta Failde last year:El trabajo de Omara abarca décadas y varios géneros de música cubana, y todavía está grabando. Omara en acción con Orquesta Failde el año pasado:


Best Instrumental Album/Mejor Álbum Instrumental:
Saxofones Live Sessions by Cuban Sax Quintet (EGREM)
ENGLISH: This album is available in most of the digital stores and Spotify. Here is the official Making Of video:
ESPAÑOL: Este álbum está disponible en las tiendas digitales y Spotify. Aquí está el video oficial "Making Of"


Best Latin Jazz/Jazz Album / Mejor Álbum de Lazz Latino
1. Jazz Batá 2 by Chucho Valdés (Mack Avenue Music Group)
ENGLISH: This album is available in most of the digital stores and Spotify. Here is a official live video:
ESPAÑOL: Este álbum está disponible en las tiendas digitales y Spotify. Aquí está un video oficial en vivo:


2. Elemental by Branly, Ruiz & Haslip (Blue Canoe Records)
(Drummer Jimmy Branly was born in Havana / Baterista Jimmy Branly nació en la Habana.)
ENGLISH: This album is available in most of the digital stores and Spotify. Here is a promotional video:
ESPAÑOL: Este álbum está disponible en las tiendas digitales y Spotify. Aquí está un video promocional:
*A track from the album, Red Wall (Va a Caer) is also nominated for Best Arrangement / una pista del álbum, Red Wall (Va a caer) es también un nominado par Mejor Arreglo.

Best Classical Album / Mejor Álbum de Música Clásica
Cuba: The Legacy by National Symphony Orchestra of Cuba (Rycy Productions, Inc.)
ENGLISH: This album is available in most of the digital stores and Spotify.
ESPAÑOL: Este álbum está disponible en las tiendas digitales y Spotify.

Best SingerSongwriter Album / Mejor Álbum Cantautor
Acústica by Albita (Innercat Music Group)
ENGLISH: This album is available in most of the digital stores and Spotify. Here is a promotional video:
ESPAÑOL: Este álbum está disponible en las tiendas digitales y Spotify. Aquí está un video promocional:


Best Traditional Tropical Album / Mejor Álbum Tropical Tradicional:
1. Lo Nuestro by Yelsy Heredia (Bis Music)
ENGLISH: This album is available in most of the digital stores and Spotify. Here is a promotional video:
ESPAÑOL: Este álbum está disponible en las tiendas digitales y Spotify. Aquí está un video promocional:


2. A Journey Through Cuban Music by Aymée Nuviola (Top Stop Music)
ENGLISH: This album is available in most of the digital stores and Spotify. Here is a promotional video:
ESPAÑOL: Este álbum está disponible en las tiendas digitales y Spotify. Aquí está un video promocional:


ENGLISH: It is worth mentioning that one of the other nominees in this category, Vereda Tropical by Olga Cerpa y Mestisay, was partially recorded with Cuban musicians, and the leader of the Peruvian Group Septeto Acarey, Reynier Perez, nominated for La Llave del Son, was born in Cuba. Also, one of the nominees for Best Salsa Album category, Cuba Linda by Maite Hontelé, is a Cuban-Colombian coproduction.
ESPAÑOL: Vale la pena mencionar que uno de los otros nominados en esta categoría, Vereda Tropical de Olga Cerpa y Mestisay, fue parcialmente grabado con músicos cubanos, y el líder del grupo peruano Septeto Acarey, Reynier Pérez, nominado para La Llave del Son, nació en Cuba. Además, uno de los nominados a la categoría Mejor Álbum de Salsa, Cuba Linda de Maite Hontelé, es una coproducción cubana-colombiana.

Best Pop Song / Mejor Canción Pop, Also Song of the Year / Canción del Año
Mi Persona Favorita by Camila Cabello & Alejandro Sanz
Camila was born in Cuba / Camila nació en Cuba