La Última
Vol. 2 Hard-Copy Goes Live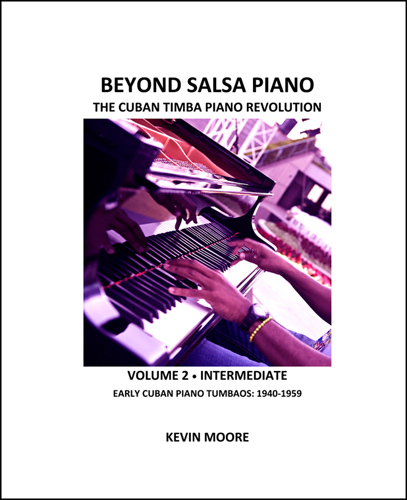 Beyond Salsa Piano, Vol. 2 is now available in hard-copy at createspace.com.

The audio files and eBook can be purchased at LatinPulseMusic.com.

For notation and audio previews of this and other volumes, click here.

Volume 2 covers the earliest piano tumbaos of Arcaño, Cachao & Co. and continues through the Golden Age of Beny Moré, Celia Cruz, Orquesta Aragón, Conjunto Modelo, et al.

Volume 3 should go live on LPM this weekend and live in hard-copy in a week or two.
Inspired by the recent surge in Cuban tours, I've also made quite a bit of progress lately on the first three Melón volumes - V6, V7 and V8.