Sin Clave No Hay Na
miércoles, 14 noviembre 2018, 10:22 am
JoJazz 2018
Also: Cuba at the Latin GRAMMY® Awards, Part I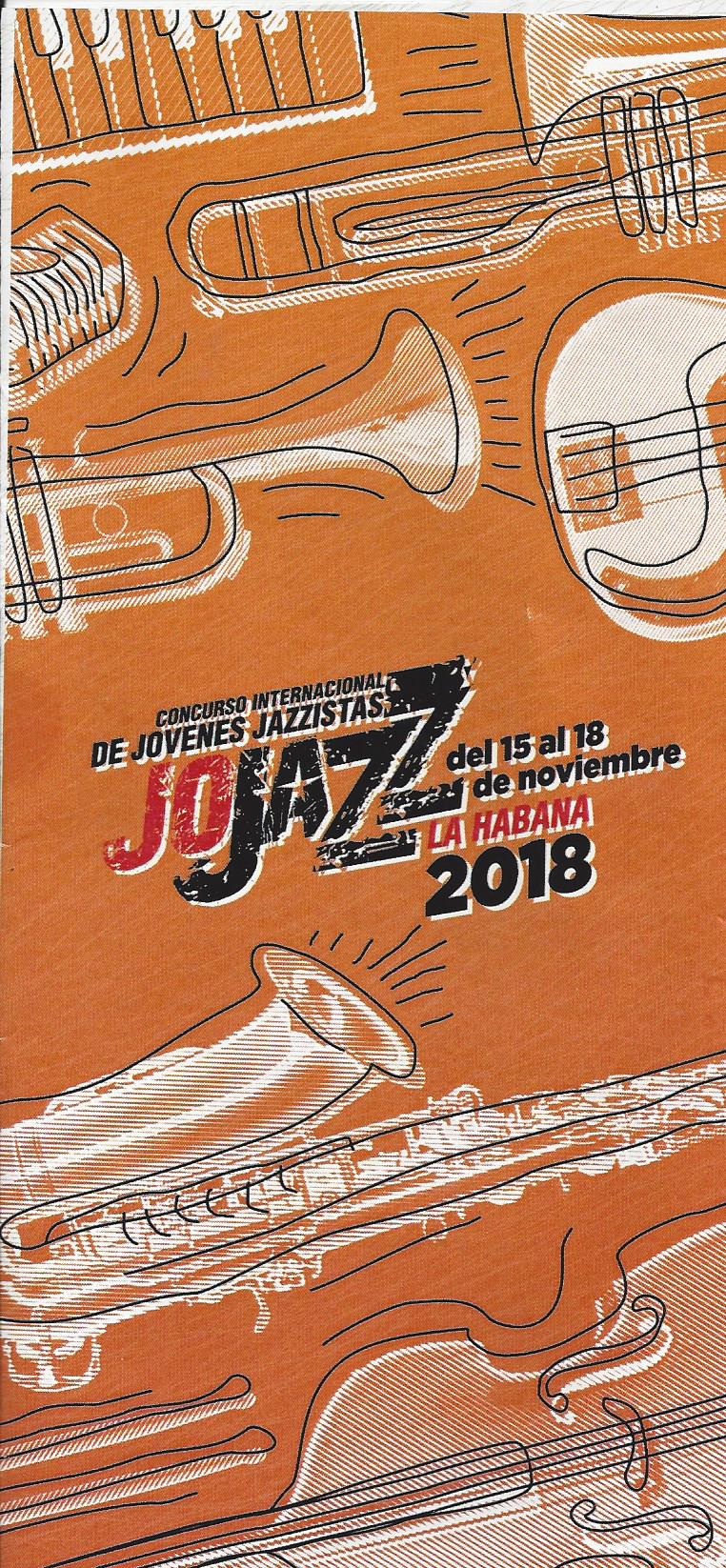 ENGLISH: JoJazz 2018 takes place in Havana this week. This competition for young Jazz artists from 16 to 35 years of age (in the past this was 16 to 30) has been a key event in the careers of many of Cuba's best young Jazz artists. You can read Bill Tilford's account of JoJazz 2017, which includes multiple photo galleries and other information, here. You can download the brochure for JoJazz 2018 here.



ESPAÑOL: JoJazz 2018 tiene lugar en La Habana esta semana. Este concurso para jovenes jazzistas de 16 al 35 (en el pasado, de 16 al 30) años de edad es un evento clave en las carreras de mucho de los mejores jovenes jazzistas en Cuba. Puede leer un articulo por Bill Tilford sobre JoJazz 2017, que incluye varias galerías de fótos y otra información, aquí. Puede descargar el folleto para JoJazz 2018 aquí.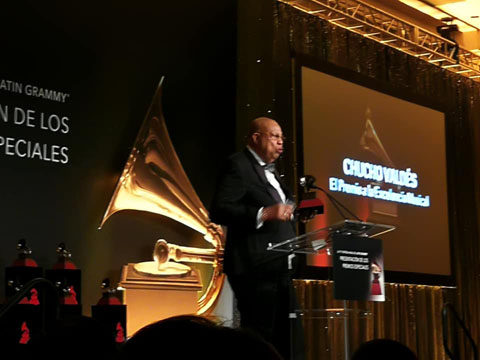 Chucho Valdés, from the Facebook page of Mario Escalona, Director of EGREM, with permission

ENGLISH: Congratulations to Chucho Valdés for receiving a much-deserved Lifetime Achievement Award at this years Latin GRAMMY® awards!
Also, Septeto Santiaguero, winner of multiple awards, will be performing at the Latin GRAMMY® awards this week. Several dignitaries from Cuba's music industry, including the Directors of Cuba's major labels and the Instituto Cubano de la Música, are also attending - it would be wonderful if a similarly-important delegation from the United States would try to visit Cubadisco in 2019.
We'll say more about Cuba's nominees and winners for this year after the awards ceremony, which takes place tomorrow in Las Vegas.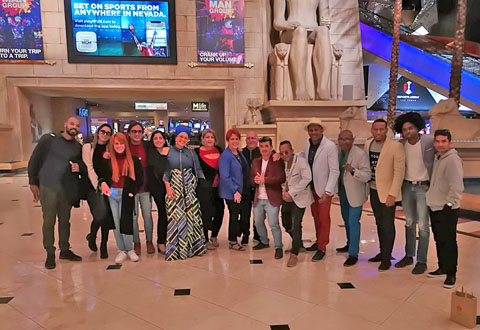 Part of Cuba's delegation at the Latin GRAMMY awards
From the Facebook page of Mario Escalona, Director of EGREM, with permission
ESPAÑOL: ¡Felicidades a Chucho Valdés por recibir un muy-merecido Premio a la Excelencia Musical en los premios Latin GRAMMY®!
Además, el multipremiado Septeto Santiaguero tocará en los premios Latin GRAMMY® esta semana. También asisten varios dignatarios de la industria musical cubana, incluyendo los directores de las disqueras más importantes en Cuba y el Instituto Cubano de la Música. Sería genial que una delegación igualmente importante de Estados Unidos intentara a visitar a Cubadisco en 2019.
Vamos a decir más sobre los nominados y ganadores cubanos de este año despues de la premiación, que tendrá lugar mañana.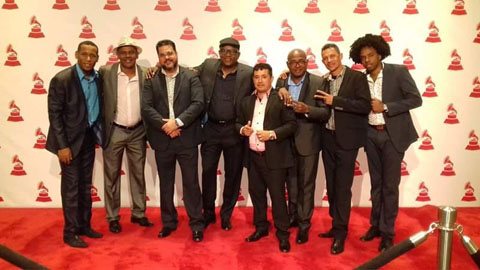 Septeto Santiaguero, from their Facebook page
continue reading Sin Clave No Hay Na