Archivo
New Stuff
[hide]
Photos of the Day
[hide]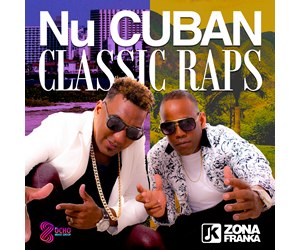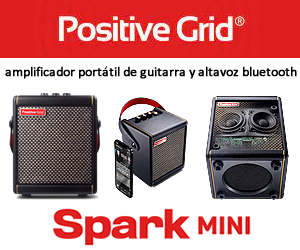 Sin Clave No Hay Na
domingo, 23 octubre 2011, 09:58 am
EDITORIAL
GRAMMY Grazings: It's Time For Timba
by Bill Tilford
This year's 12th Annual Latin GRAMMY awards, to be telecast November 10th, 2011, included a number of worthy nominees from other parts of the Cuban music spectrum but once again ignored an entire genre, Timba, in the final list of nominees in spite of the production of some recordings worthy of consideration during the eligibility period. Since the primary purpose of creating a distinct Latin GRAMMY Awards program was to allow for more in-depth recognition of the many subgenres of Latin music, we consider this omission unfortunate, and there is a case to be made for considering a new category in the future to remedy this perennial oversight. Conventional Salsa admittedly has a much larger listening - and voting - constituency than Timba, and there are sufficient differences between the two styles to make it quite possible that Timba will never stand a chance of receiving the recognition that its best examples deserve as long as it is forced to compete with Salsa for the same award. Again, the very reason for being of the Latin GRAMMY awards as a separate entity was to help rectify these kinds of issues in Latin music generally, and this writer wishes to publicly suggest that the Academy should examine the question of a new category. Admittedly, domestic US output alone would not sustain an ongoing separate category, but international output probably would, and even if that proved not to be the case, putting Timba under a different umbrella with something such as "Progressive" and separating it from traditional Salsa would be the next right thing. Timba is now a truly international genre with first-tier bands not just in Cuba but also the United States, Peru and Sweden just to name a few examples. A band in Sweden, Calle Real, is even getting some exposure now in American television. Furthermore, enough time - over two decades now - has passed that there is no longer any question that the genre has firmly established itself as more than just a passing fad.
It may be too late for the Latin Academy of Recording Arts and Sciences (LARAS) to recognize a Timba recording this year, but it's probably not too late for the National Academy of Recording Arts and Sciences (NARAS) to do so in its Best Tropical Latin Album category for the regular GRAMMY awards. There are a few worthy possibilities for consideration that are true examples of Timba and were released within the United States during the eligibility year. We are going to mention just two of those possibilities because of our own personal familiarity with them: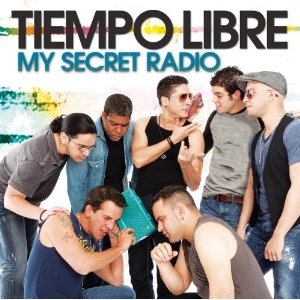 My Secret Radio by Tiempo Libre. Tiempo Libre has been a bridesmaid a few times now but never the bride. This new recording is at least as worthy of consideration as its predecessors, and we loved it enough that we even reviewed it earlier this year. (Read a full CD review here.)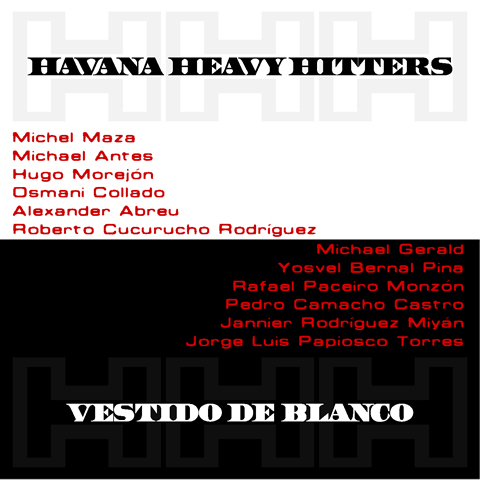 Vestido de Blanco by Havana Heavy Hitters. This was released in the US for digital distribution before this writer began doing reviews of new recordings for Timba.com but within the eligibility window for the award. This unique all-star project includes many of the best musicians from the best of the bands from Cuba including (among many others) Michel Maza and Alexander Abreu, two of the most respected Timba artists on the island today. (Read more about this recording and hear samples here.) The combination of digital distribution only and release by an independent label admittedly makes for a dark horse candidate, but it deserves serious consideration for its musical merit alone.
We could name a few other worthy candidates for consideration if we chose, the point is that there are recordings worthy of recognition in this eligibility cycle, and it would help promote the genre as a genre (one of the Academy's many missions, is it not?) if at least one Timba recording (or even two) found its way to at least an actual final five nomination this year. It is our hope that the voting members of NARAS will examine the best of this year's output in the Timba genre as closely as it does the rest of the styles under the Tropical Latin umbrella. If it truly does so, this writer is confident that at least one of the many fine recordings produced over the past year will prove to warrant consideration.
We aren't going to put the case to NARAS for a separate Timba category for the simple reason that we acknowledge that domestic US output would probably not sustain a separate category over time. Longer-term, this is clearly a subject more properly tackled by LARAS, which has the ability to consider entries from across the globe. Since many people belong to both academies, we hope that this essay provides some food for thought.
continue reading Sin Clave No Hay Na