Archivo
New Stuff
[hide]
Photos of the Day
[hide]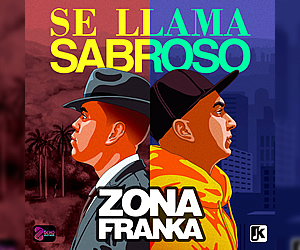 Timbera Mayor
Goodbye to Nino Olivares
No Te Olivdaremos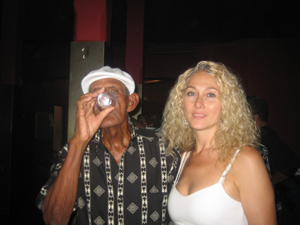 I was recently on a five-week vacation in El Yuma and during that time I fell out of touch with what was happening in the world. When I got back from vacation I found an e-mail from Ben Lapidus informing me that Nino Olivares, the marimbulero of Changüí de Guantánamo, passed away on January 4th, 2010 at age 90. I first met Nino at the National Changüí Festival in Guantánamo in December of 2007. He was 87 years old but playing the marimbula with a great strength in his hands and arms. He had a habit of singing along with the
Nino & I in Paris - He liked his rum
rhythm of the marimbula or with the coros as he played, supplimenting his plucking of the marimbula keys with occasional strikes on the wooden case, which served both as his stool and as a cajón. I later met him again in Paris in September 2008 where I asked him to tell me a little about how he started playing marimbula. I don't claim that I knew Nino well, but he made quite an impression on me and so I want to do something to honor his memory and the contribution he made to Cuban music during his 49 years with Changüí de Guantánamo. Click here for his musician's page where you will find a transcription of the interview, a link to the interview and a short video clip of Nino at a changüí in Casa de Pipi in Yateras. Chao Nino, te extrañamos.
continue reading Timbera Mayor