Indice - Table of contents
New Stuff
[hide]
Photos of the Day
[hide]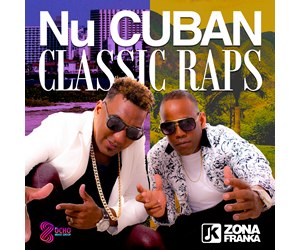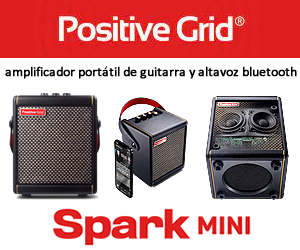 Martin Karakas - 2
Michel Maza: Que hablen los habladores
Cada loco con su tema, ¿cuál es el dilema?
Just to make sure I piss everyone off, I'm placing Michel Maza's Que hablen los habladores at the top of my favourite listens of the year. How can you not be hooked on Maza's voice? The disc has its flaws — most notably having to rely on a studio band that records three or four albums a month— but I'll trade a couple of blazing timba tracks from Maza lined with Sergio Noroña´s piano tumbaos over a Van Van album any day.
Just like Paulito, Michel Maza's voice is getting better and better. While this album has some similarities to his first release, 2004's Fieeeesta, this one is a giant leap forward. There are at least two timba anthems El loco de la mata de coco and Que hablen los habladores…; and at least three or four other great listens, Tú piensa;, Ni fio, ni dio, ni presto; La madruga; and, La vida es tan… Fieeeesta, on the other hand, was a good listen, but didn´t really have any great songs. Listening to Que hablen los habladores makes Fieeesta sound like a concession album made in return for being allowed to come out with the timba rocker Que hablen los habladores -- Michel´s voice alone sounds much looser and inspired.
The musician line-up is much the same, but this time with the whole Envidia label studio band on the recording. Sergio Noroña is back with some great piano montunos reminiscence of the genre defining ones laid during his time with the Paulito´s Elite. Much of the metales are the same this time with a nice addition of a baritone sax. Of the coros, only Jose Lusson Jr. —who has sung on albums from Havana Power Band, Conjunto Chappottin, Pedrito Clavo, Maikel Blanco, Arnaldo Y La Cosmopolita and Bimbo G— is back from the Fieeeesta… album.
Don't be fooled by the order of the songs, the album starts of with one of the weakest tracks, a timbafied version of Benny Moré's Eliges tú and ends with the best song on the album El loco de la mata de coco —easily filed among the classics of the timba genre.
The song starts with a pleading Maza correctly complaining about all the negative commentary about him with the confession that he has always been that way, el loco que te gusta a ti. Michel's sugary introduction adorned with delicate piano fills gives way to a driving piano and bass tumbao, and solid percussion and metales fills.
The great songs on this album rest on three pillars (in this order): Maza's killer —best vocal range in Havana— vocals; Noroña's crashing, vertigo inducing piano tumba'os; and Arnaldo Jiménez' solid house of bass.
The percussion is much tighter than on Fiesta…, the Envidia metales once again are lacking an intensity —especially compared to any of the top line orchestra's studio productions, but are improved with, what is at times, the ingenious touch of the rocking baritone sax played by Orestes Valido.
Finally, the coros are nothing spectacular, but don't take away from the overall production. Overall, there is a touch of chemistry and coherence on this album; the shortcomings of a non-working band are, in large part, overcome.
The inclusion of yet another three Charanga Habanera songs on this disc is puzzling. Are they fillers, aimed at helping sales or? Nube Pasajera is well done, but it is not that different from the CH version, although it does help to make two things clear: Michel Maza has become an even greater singer and man was the CH metales section of those days hot, ridiculously explosive.
La superturistica is my favorite of the CH cover songs. The warm, laid back instrumentation forms a good backdrop for some great vocal touches by Maza. Listen to that beautiful timbre reached by Masa in the opening phrases and the great vibrato put on the word caderas, in ¨De pelo largo, con la cintura, unas caderas que me hicieron temblar,¨ alluding to the following verb, tremble, perfectly conjuring up the intended image and feeling. The following deluge of all types of glissando is enough to drive a huge fan of Stevie Wonder, like myself (and like Michel Maza must be) to bliss.
El collecionista is the third CH song on the album and ammunition to argue that these covers take away from the album as a whole and add to the conclusion that this is really a half-album, but a great half it is.
This obscure album (CD sellers throughout Havana will only special order it!), is the revelation of the year, an incredible flashback to the energy and inspiration of the golden era of timba and featuring the best voice in the Mayor de las Antillas. Nonetheless, the album will receive absolutely no radio play and remain an obscure release, something that doesn't seem to bother Maza in the least, "No te precupes por que yo voy a mi."
It's significant that Maza, Jiménez and Noroña have come up with a handful of the best timba songs (El loco de la mata de coco, Que hablen los habladores, Tú piensas, Ni fio, ni dio, ni presto) in the last half a decade with a non-working band. When Maza finally forms a working band, with all the breaks and rhythm complexities that intimacy affords, he will finally claim his rightful spot in the timba pantheon. Until then people will be divided between those who argue that his reparterismo is holding him back and those who believe in conspiracies theories that have him shut out of the big league by the frightened major players.
Tuesday, 22 March 2011, 07:32 PM