Indice - Table of contents
Lo Nuevo
[hide]
Fotos Del Día
[hide]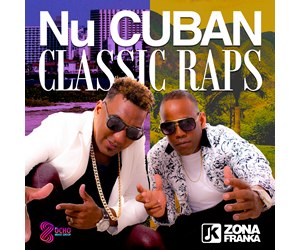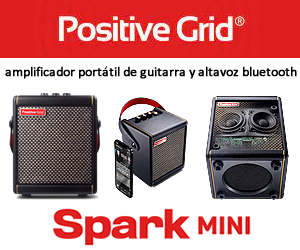 Martin Karakas - 8
8
Charanga Habanera — El ciclón de la Habana
Chuchi, ay yai yai…
The Charanga Habanera's new album was misprinted as El ciclón de la Habana rather than El lloviznazo de la Habana. Far from the rotating and converging winds that characterize a cyclone —and once characterized the Charanga, scaring the listener with furious innovation, syncopation and organized mayhem— this album causes no need to batten down the hatches. Instead, it is more analogous to a nice light rainfall, after a few weeks of hot sun that evokes a comfortable, but fleeting, reminiscence.
There is nothing new on this album; the half dozen of listenable songs are more like imitations of previous Charanga songs, rather than new creations, sometimes painfully cheap and obvious like El contracto.
There are some gems though; picture being at an outdoor dance hearing thousands of hedonistic, happy dancers, hands in the air and hips pa' bajo, singing along with the song El ciclón de la Habana: "Cualquiera me sirve cualquiera en mi gozadera mi sirve cualquiera…" Pretty much enough to endorse this album, this, the album's title song, definitely meets the old Charanga seal.
Remarkably, the most obvious deficit of this album is quality singers. Just listen to Ella me dejó, a well-composed, typical Charanga structured song with a good piano montuno. How much better would this be with a good singer? Come on, this is ridiculous, everyone in Havana speculating on the nature of the bribe given to get this posting. Listen to that extended note at 4:16, ouch.
With only one good singer, Calzado had to drop the habit of kicking of CH albums with a classic song featuring the new singer.
La chica mala is an enjoyable song, with that laidback CH almost romántica type lead, with very mellow coros, some ok breaks to semi aggressively moving coros, "búscala, cuídala, sálvala de verdad …" and great bass.
The singing and coros are laidback throughout the whole album but not convincingly so, which, along with a lack of rhythmic innovation like the crazy changes and bloques that used to characterize the Charanga, causes the songs to get boring pretty quickly.
Even the metales fall flat, devoid of the spontaneity and sheerness that used to unexpectedly attack the listener like the explosive jabs of Mario Kindelán. The lyrics are consistently uninspired and offer almost no insight into life in Cuba.
The most used CH call out (expletive) Sí Sí is indicative of the almost smug and uncreative cloud that hangs over the worst parts of this album.
La Fanática and Ese soy yo, are a bit more explosive. Te voy a amar has a well built structure, starting with neat salsa and building to a fat groove. There are some nice touches throughout the album; most of all the bass playing of Randolph Chacón, man this guy is a monster. If you get bored halfway through a song, just focus in on Chacón's bass playing, it will take you right through.
I have no complaints, still great live, this is a good as the 21st-century Charanga Habanera gets.
martes, 22 marzo 2011, 07:32 pm